How to Check for Plagiarism in Your Google Docs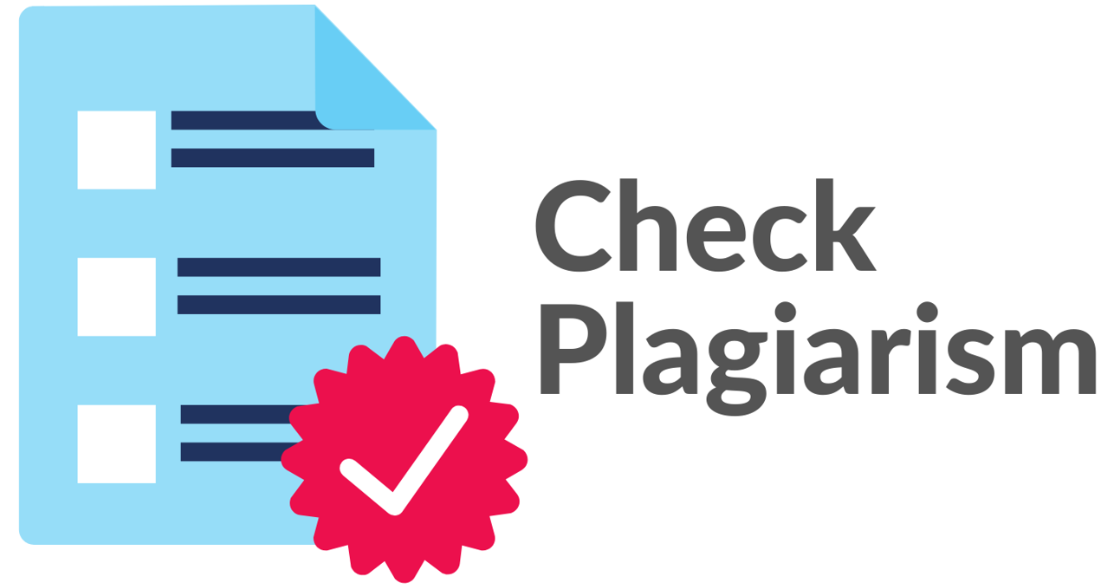 Even while plagiarism is a significant issue in the corporate world and the academic world, this does not imply that you should accept it. You'll need knowledge about how to check for plagiarism if you want to put an end to this issue once and for all. It is highly crucial to be able to recognize instances of plagiarism, whether you are a teacher or an editor. This post will walk you through the steps of checking Google Docs for instances of plagiarism. So let's get started:
Read Also: How to Turn On or Enable Auto Capitalization on Google Docs
How to Check for Plagiarism in Your Google Docs
By Using Plagiarism Add-on:
Utilizing an add-on is an easy way that may be used to scan Google Docs for instances of plagiarism. Add-ons provide you the ability to extend the editor's capabilities in a variety of ways, such as by letting you create diagrams or, in this instance, by searching for stolen content. To use an add-on that detects plagiarism in Google Docs:
1. Open your Google Docs document.
2. Choose Gett add-ons after clicking the Add-ons button on the toolbar.
3. In the search field of the following menu, enter "plagiarism," then look for an appropriate toolbar to combat plagiarism. Try to find an add-on that has the biggest number of users, the best quality rating, and the most downloads. In this particular illustration, we will be utilizing Plagium.
4. After you have located an add-on, select it from the list of results of your search, then press the Install button. Plagium is the tool that we will be utilizing for this demonstration; nevertheless, you should review the instructions  before using any other plagiarism programs.
5. Attend your add-on to be installed before continuing. After a little period of time, you should see it appear in the menu designated for Add-ons.
6. Select the portion of the text that you want to check for instances of plagiarism, then go to Add-ons > Plagium >  Check section.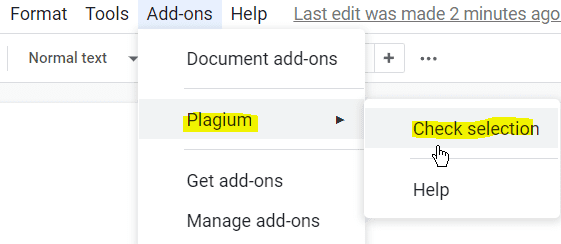 7. In the Plagium menu bar on the right, you'll find sections of text that have been plagiarized, as well as a percentage that indicates how similar the two pieces of text are. According to the conclusions of the tool, the higher this value is, the greater the amount of material that is plagiarized.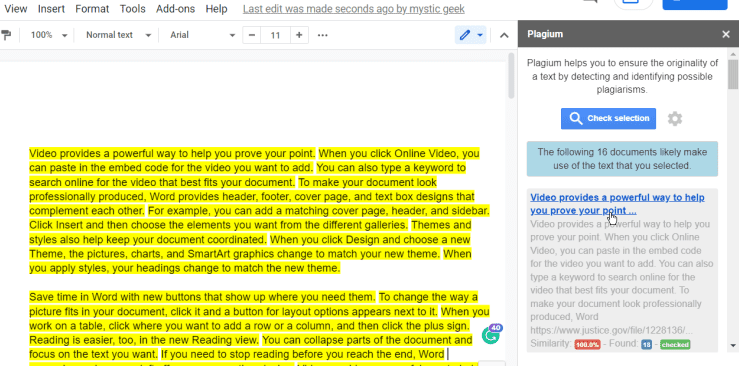 8. Your results will naturally vary based on the tool that you employ as well as the document that you have available to you. There should be some similarity because popular words are used, but anything that is more than 10-15% is definitely questionable.
FAQs
Does paraphrasing count as plagiarism?
If you rephrase something without giving credit to the original author, you are committing a sort of plagiarism since you are representing the thoughts of another person as though they were your own. However, if you properly cite the source of the information that you are paraphrasing, this is not considered plagiarism.
What is Google's version of Turnitin?
Originality reports harness the power of Google Search to assist students in effectively incorporating external inspiration into their work while also simplifying the process of identifying instances of possible plagiarism for teachers.
Is it still plagiarism if you use QuillBot?
The purpose of QuillBot's design is to collaborate with the user in writing, which will result in improved original ideas and text. It is considered cheating, regardless of whether or not QuillBot was used, for a user to steal the work of another person and then attempt to pass it off as their own. In order to prevent being accused of plagiarism, it is essential to properly cite any outside sources used.
Is Grammarly better than QuillBot?
Quillbot is a better alternative if you are primarily searching for a tool that can help you paraphrase, and Grammarly is a better option if you are looking for a more robust grammar-checking AI. Both of these tools can be found on the internet. ProWritingAid offers a level of analysis that is much more advanced than that offered by Grammarly or Quillbot.