How to Export Memories On Snapchat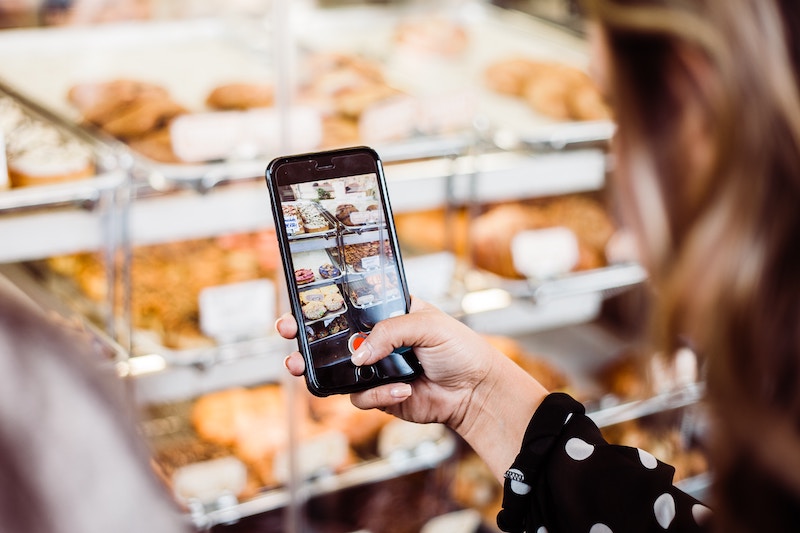 In the beginning, Snapchat did not store your memories, but that has since changed. Snapping a photo and adding it to a Snapchat story instantly adds the photo to your Snapchat Memories, as is the case by default. This feature makes use of cloud storage that is tied directly to your account in order to function.
Snapchat allows you to keep an infinite amount of snaps and stories, which you may access at any time. The downside is that if something happens to your Snapchat account, all of these memories will be lost. Fortunately, Snapchat allows you to export individual or all of your memories to your device's camera roll, regardless of whether you're using Android or iOS.
This article describes how to configure your Snapchat so that memories are automatically saved to your camera roll rather of being stored in the Snapchat cloud by default. Additionally, it will demonstrate how to export existing memories in order to preserve those priceless photographs and videos.
Read Also: How to Delete SnapChat Messages
How to Save New Memories to Camera Roll
This feature must be enabled if you wish for Snapchat to back up your memories to your smartphone's camera roll on an automated basis. In order to accomplish this, you should:
1.Open Snapchat by selecting it from the app menu.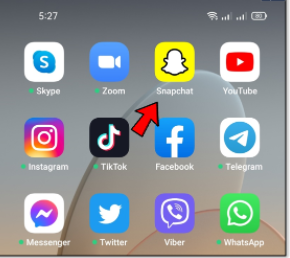 2.To access your profile, click on the profile symbol in the top-left corner of the screen.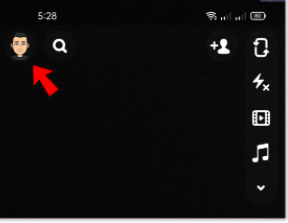 3.Tap on 'Settings' on the top-right of the profile screen.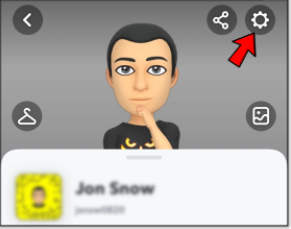 4.'Memories' may be accessed through the settings menu.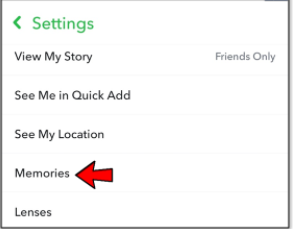 5.In the 'Save Destination' section, tap on 'Save Button.'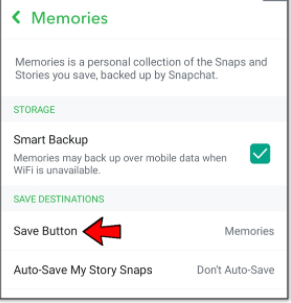 6.Choose a location for your memories to be saved. You have the option of storing your memories in more than one location.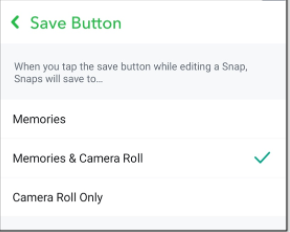 Following your completion, just return to the starting screen.
Now, when you change a snap or a narrative and press the save button, the file is saved to the location that you specified before. The alternatives are as follows:
Memories: Default option that will only backup your snaps and stories to Snapchat's cloud.
Memories & Camera Roll: Saves to the cloud and your phone.
Camera Roll Only: Saves to your phone, but they won't remain on Snapchat.
How to Save Existing Memories to Camera Roll
Existing memories will not be exported if you choose to save them to your camera roll rather than to your hard drive. This process is only applicable to previously stored memories in your Snapchat account. This will have to be completed manually. Fortunately, there are just a few steps involved in the process:
1.Open the Snapchat application.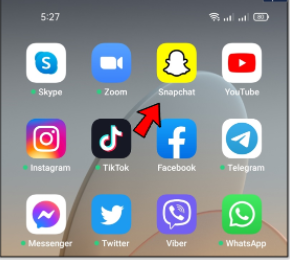 2.Tap on the 'Memories button' at the bottom of the screen.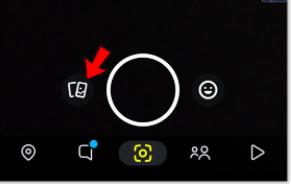 3.Open the memory card that you wish to save information on.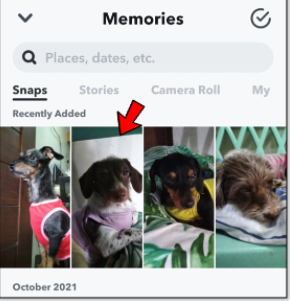 4.To access more options, click on the three vertical dots ('More icon').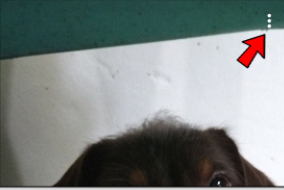 5.Select 'Export Snapshot' from the drop-down menu.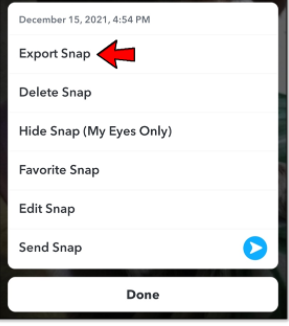 6.Choose 'Download.'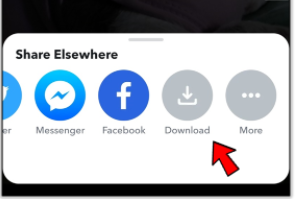 Can You Export All Memories At Once?
Yes, you can save all Snapchat memories at once. Here's how.
Return or go to Snapchat Memories.
Press and hold one of the memories to open the select screen.
Tap on 'Select All' found at the top, right section of EACH MONTH.
Verify that all memories are selected, especially since it shows each month's memories in separate sections.
Tap the 'Export' button found at the bottom of your screen.
Tap on 'Download' to export files to your smartphone's camera roll.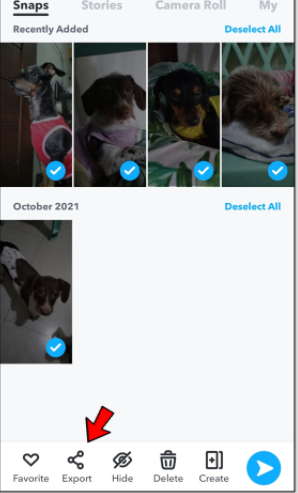 In addition, you may choose from a variety of different alternatives to meet your specific requirements, such as 'Save to Files,' 'Add to Shared Album,' and so on. However, the focus of this instruction is on saving to your camera roll, which is the preferred method (s).
Once the process is complete, double-check that your photos and videos were properly saved to your camera roll.
Video
Frequently Asked Questions
Can I save someone else's memories?
Snapchat does not have a built-in function that allows you to store someone else's story. Some solutions do exist, but use them at your own risk. Snapchat's terms of service are quite restrictive. In some cases, utilizing third-party apps may result in your account being suspended or terminated entirely. If you're enjoying someone's tale, you could notice a button to share it with your friends (depending on their privacy settings). You may send yourself a copy of the person's snap narrative by selecting the "share" option from the menu. You may be able to save it or export it once you've finished. If you share someone's Snapchat material, they will know about it.
Can I export my memories to a new Snapchat account?
If you're moving to a new account but want to save your Snapchat memories, you'll need to export them. The problem is that this will require a workaround. If you don't already have it on your device, you'll have to download it and then upload it again. However, if you want it to appear in your memories, you must place it in the 'My Eyes Only' folder. To delete the snap from the hidden folder, press the three vertical lines in the top right-hand corner and select the option to remove it. After that, it'll pop up in your mind's eye.