How to Find and Eliminate an Opponent While Mounted in Fortnite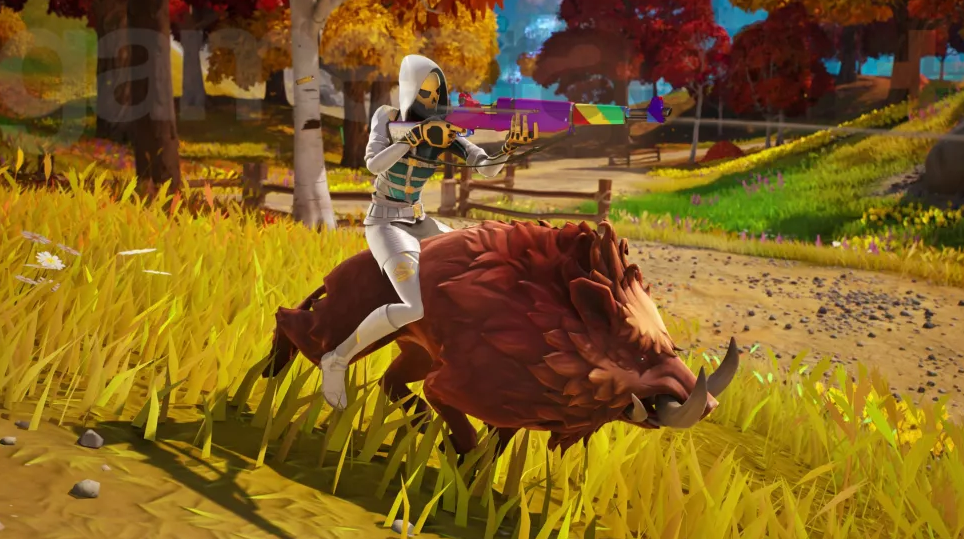 The new Geralt of Rivia challenges in Fortnite need players to eliminate enemies while mounted on their mounts in order to progress. If you know how to do this, you'll be one step closer to completing these challenges. That's right, Geralt has arrived in Fortnite, and he brought a series of challenges with him that you'll need to complete over the course of the next few weeks. The search for a mount to make use of is, in all likelihood, going to be the most difficult aspect of this particular Fortnite challenge. Once you're mounted in Fortnite, finding and eliminating an opponent is going to be covered in detail in this post. So let's get started:
Read Also: How to Get and Use Deku's Smash in Fortnite
How to Find and Eliminate an Opponent While Mounted in Fortnite
You must first locate a mount in order to get started on completing this assignment. At this time, you have the option of riding either a Boar or a Wolf once you have located one. Due to the fact that the spawn rate of both Boars and Wolves has substantially decreased over the past several seasons, this task is currently much more difficult than it was in prior seasons. You can also finish this challenge while riding a motorcycle, which is a great option if you want to show off as you do it!
Finding an animal mount
It took us some time, but we ultimately located a boar near the bank of the river that is located between the Citadel and Anvil Square. We advise you to change your settings so that the "Visualize Sound Effects" option is turned on. If you're in close proximity to a Boar or a Wolf, a directional arrow will display on your screen, pointing in the direction in which the animal is facing.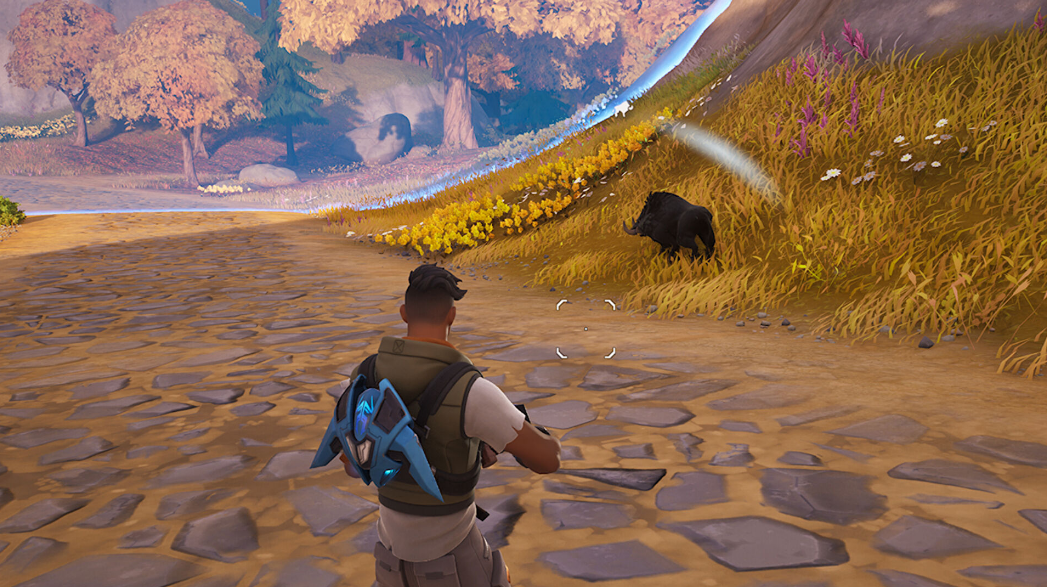 Find a Bike
The majority of the time, bicycles will spawn either within barns or close to other structures. We have a good track record of discovering bicycles at the Shattered Slabs area, near the end of Breakwater Bay, and in the Frenzy Fields building cluster. Be sure to keep an eye on your fuel gauge and be aware of your surroundings if you decide to tackle this challenge on a bike. Enemies will be able to hear you more easily while you are in close proximity to them, so make sure to avoid getting too close to them.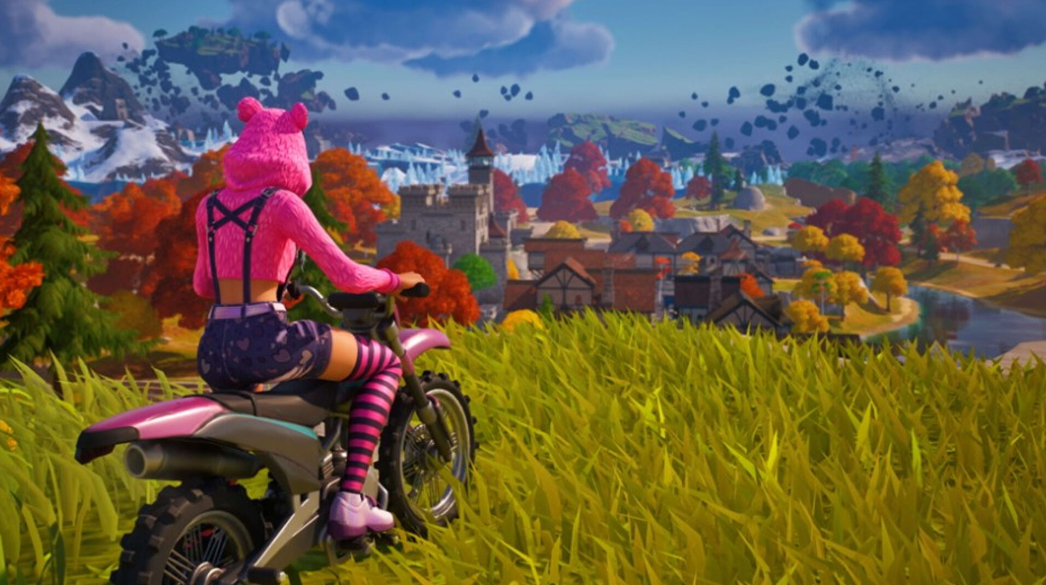 Eliminate the Enemy
Once you are mounted on your mount or on your bike, you can begin to look around for your target in the immediate area. In order to successfully complete this assignment, you will need to defeat an adversary while you are mounted on your ride. It will not count if you jump off the mount and then shoot the opponent after you have already been hit. When you come across your desired target, all you have to do is aim at them and make an effort to eliminate them before they eliminate you (or before they attack your mount).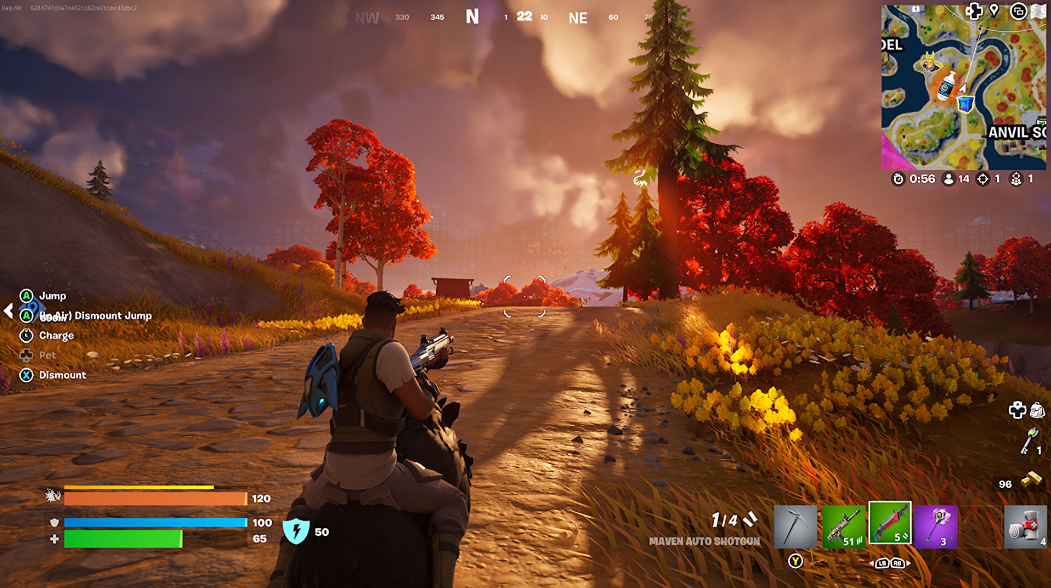 If you are going to be moving around on a wild animal or charging through an area on a bike, we recommend that you utilize a rapid-fire weapon if at all possible. You will be highly exposed and obvious in these situations. We started out by using a Shotgun, but it became clear very quickly that it was too slow, so in the end, we decided to switch to using an Assault Rifle for this particular occasion.
FAQs
What is outlasting opponents in fortnite?
In Fortnite, players will need to focus on merely surviving until they are one of the few people left alive in order to outlast their opponents. Players will need to outlive a combined total of 200 opponents in order to finish the mission in Fortnite; however, there is a simple strategy that can be used to finish the task quickly and easily in as few as three encounters.
What is Yeeting an opponent in Fortnite?
First things first, you'll need to bring down an opponent or identify one who has already been brought down so that you can yeet them. Next, make your way over to them, follow the instructions that appear on the screen to pick them up, and then hit RT/R2 (the button labelled "shot") to kill them.
What are the easiest lobbies in Fortnite?
The bot lobbies that Epic Games provides for new players are the lobbies that are the least difficult to play in. This is due to the fact that in certain rooms, rather than coming across human people who are skilled at construction or aiming, you will come across poor bots in those areas.
Who is the evil in Fortnite?
The Devourer is the primary foe that players will face during the ninth season of Fortnite: Battle Royale.
Who is the baddie in Fortnite?
Geno is known across the Fortnite universe as the game's "big evil." He is the primary antagonist during the entirety of the battle royale. Geno has been the mastermind and manipulator behind every terrible event that has taken place on the island. His time on screen has been extremely limited, but he has finally made an appearance in the comic series that is a crossover between Fortnite and Marvel.
Who is the trap king in Fortnite?
SypherPK is not the player with the fastest reflexes or the highest accuracy in the game. Yet, it is admirable that he is able to surprise his opponents and deploy traps in situations where the majority of players would resort to utilising raw force. Because of this, people started referring to him as the Trap King.