How to Win Egg Hunt in Stardew Valley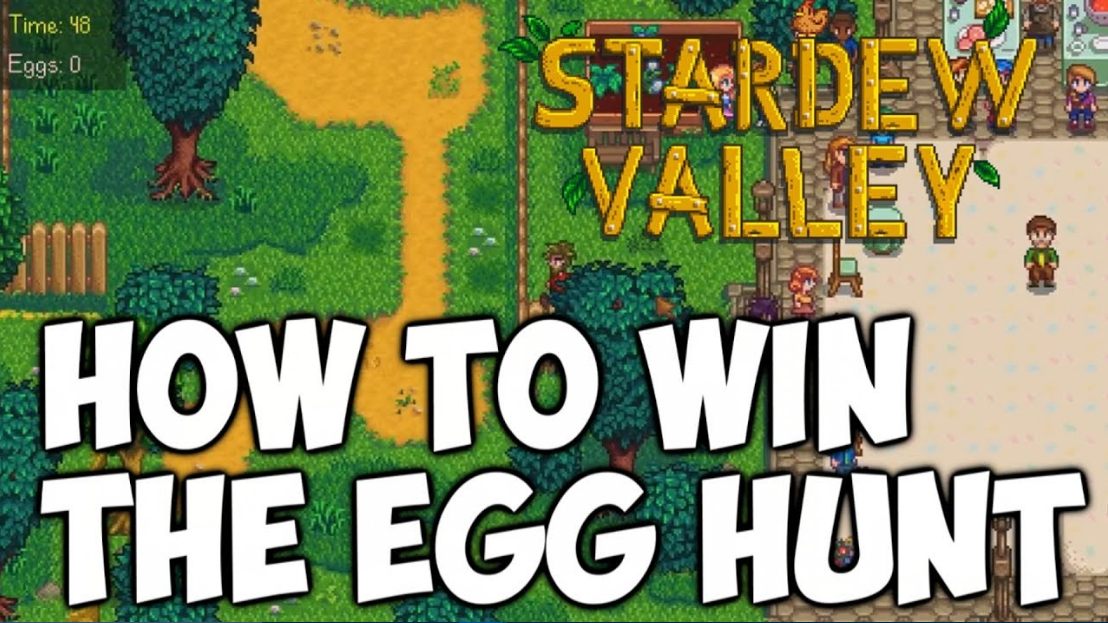 The Egg Festival is the first celebration that is hosted in Pelican Town in Stardew Valley, and it occurs on the 13th day of Spring each year. The bright and colorful festival that is reminiscent of Easter features an activity known as the Egg Hunt, which is not an easy game to win. Egg Festival is an annual event that takes place in the Stardew valley. The festival is dedicated to eggs in some way, as one may infer from the name. Those of you who have participated in the festival in the past probably already have a good idea of what it entails, but for those of you who are here for the first time and aren't familiar with it, please allow me to explain it. In order to participate in the egg festival, you are required to retrieve as many eggs as possible from their hiding places, which are located all around you. The following is a walkthrough of how to win the egg hunt in Stardew Valley. So let's get started:
Read Also: How to Change the Appearance in Stardew Valley
How to Win Egg Hunt in Stardew Valley
To have any chance of winning the egg festival, you need to have some prior knowledge of the area and the many routes. There is a significant likelihood that you will be able to win the festival once you have a solid understanding of the terrain and the routes. But in order to boost your chances of winning more and more, you need to play the festival a lot of times so that you may acquire a general notion of where the eggs are hidden. Only then will you be able to win. The egg festival kicks up in the central centre of the town.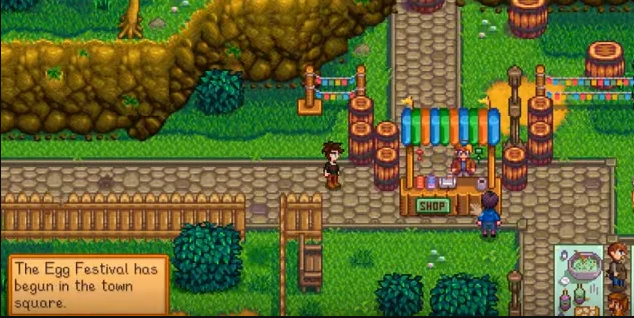 As you finally make it to the egg festival, you will notice that a large number of people have gathered there. While some of them will be taking part in the game, others will simply be there to watch and cheer on their friends. After all of the participants are prepared, a message will appear on the screen inquiring as to whether or not everybody is prepared.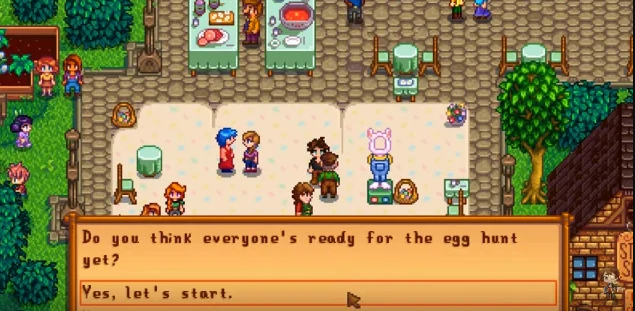 Everyone would be in their proper places if you clicked the ready button. After everyone is in their proper place, someone will give you some instructions.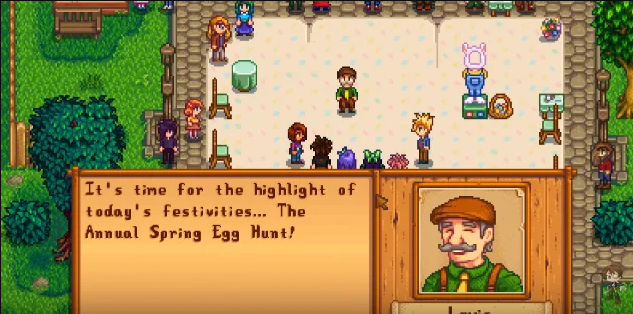 At long last, it would be determined whether or not everyone is prepared: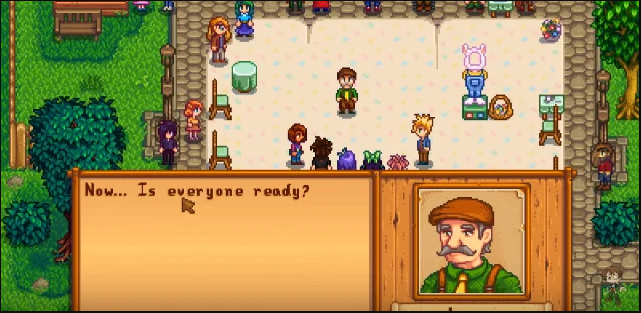 As soon as everybody confirms that we are ready, a pop-up with a message that reads "Let the egg hunt begin" will appear, and then everybody will dash off to look for eggs. Your energy level is a very crucial factor to consider, which is the single most important point that is worth discussing. When you go to the festival, you should make sure that you have had something robust that will give you an energy boost before you go. If you find that there is nothing to eat, you shouldn't be too concerned because there are a lot of stores close by that sell things that can be eaten. You can buy anything there, and it will be ready to eat in a short amount of time.
In addition to that, as was just discussed, you need to have a good mental map of the area. You don't have to strain, for example, to find your way through the maze. It is also essential to keep in mind that the open ground is not the best place to look for eggs because the most of them will be hidden behind the fences. To increase your chances of finding eggs, you should go within the fences where they are located. Take a look at this, there is an egg tucked away behind the fence: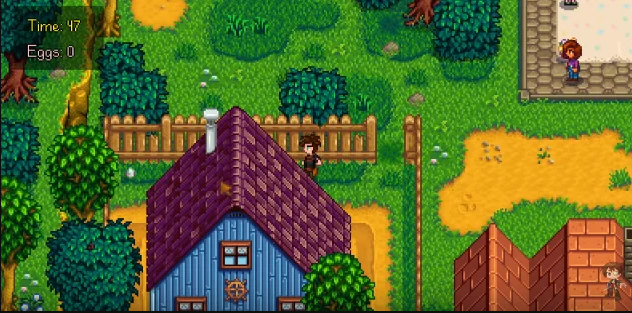 There is also a possibility that you will find eggs in strange areas. For example, I discovered one egg close to where the rubbish is kept. Due to the peculiar nature of this location, no one had any reason to anticipate the presence of an egg here. I, too, came across it by complete accident.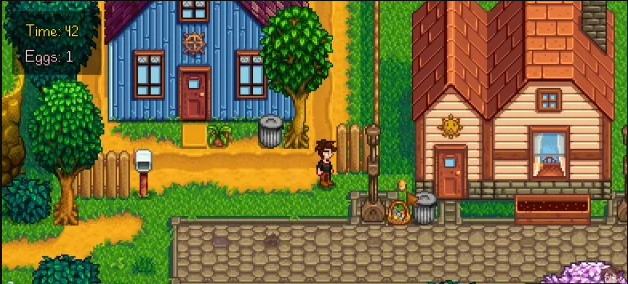 The area next to the trees is another significant location for the egg hunt. A good many of the eggs that I discovered in the game were hidden either underneath or close to the various trees. While there are a lot of trees in the game, it is extremely challenging to identify the trees that are concealing eggs within them. In light of the limited amount of time, I would recommend that you focus on trees that have unusual coloration rather than stopping at each and every tree individually. I discovered an egg close to a tree that had a paler appearance than the other trees in the area.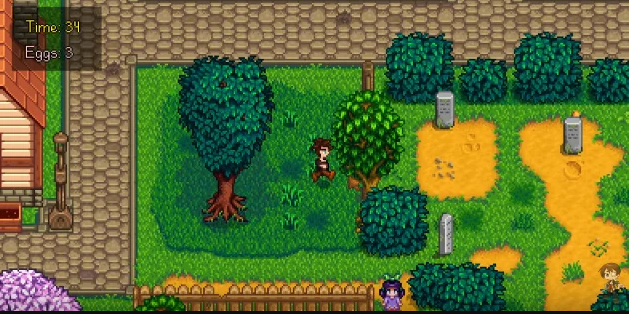 When the allotted time has passed and you have returned to the same location from whence you set out, you will notice that each of the players has once again reunited with one another. The eggs laid by each participant will be tallied, and the winner of the festival will be determined based on who laid the most eggs—hopefully you.
FAQs
Is it possible to win the egg hunt in Stardew Valley?
A prize consisting of a straw hat is presented to the player character who brings back the most number of eggs. You only have one shot at winning the straw hat. After that, you will receive an additional one thousand yen as a prize for winning each year. You need to collect at least nine different coloured eggs in order to win the Festival. If you don't, Abigail will.
How to do the egg hunt in Stardew Valley?
Entering Pelican Town Square between the hours of 9 a.m. and 2 p.m. will get you in on the action. (If you try to enter the town before 9 a.m., you will receive a message stating that the event is still in the process of being set up.) The celebration will come to a close immediately after the Egg Hunt, or if the player leaves the Town before 10 p.m., they will be transported back to The Farm.
Can you get caught cheating Stardew?
4 Be Caught Lying About It
You can trigger a unique cutscene in the game by making an effort to go on dates with all of the residents of the town. Before this cut scene begins, you have the ability to be a little bit of a threat to your partner by delivering gifts to other people in front of them. They will develop feelings of envy as a result of this.
Is it possible to cheat in Stardew Valley?
Stardew Valley hacks – with mods. Using two distinct mods, namely the CJB Cheats Menu and the CJB Item Spawner, is by far and away the most effective method for enabling a wide variety of cheats in your Stardew Valley game. In order to install both of these, you will first need to download and install a modification known as SMAPI (don't worry about it).
How do you get a pregnant Stardew farm animal?
When the pregnancy option is turned on for a barn animal's status menu, it is possible for any animal in the barn to get pregnant at any time. The door to this can be opened by interacting with the animal after having provided it with affection in the previous step. To allow pregnancy for that animal, you need to toggle the icon that is located on the right of the menu.