How to Find Start Date on Your Facebook on PC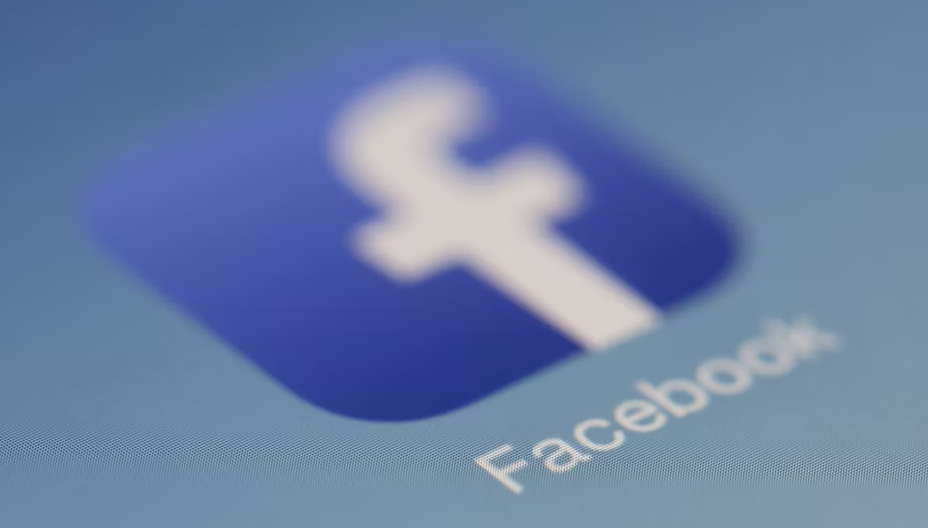 As a result of the fact that most of us don't give much thought to how rapidly time goes by, it is possible that it seems to some people as though Facebook was originally introduced no more than a few years ago. Facebook turned 17 years old this year, and it's possible that your personal account has been there for a significantly longer period of time than you are aware of at this point. This guide will walk you through the steps necessary to find the date that Facebook first went live. So let's get started:
Read Also: How to Save a Video on Facebook to Watch Later
How to Find Start Date on Your Facebook on PC
By accessing the information associated with your Facebook account, you will have the ability to view the date your account was first established. To accomplish this, please follow the steps outlined below:
1. Launch Facebook via a web browser or the app on your mobile device, and then log in to your account.
2. To access the settings for your account, look for the icon that looks like an upside-down triangle in the top right corner.

3. The "Settings and Privacy" option should be selected from the drop-down menu.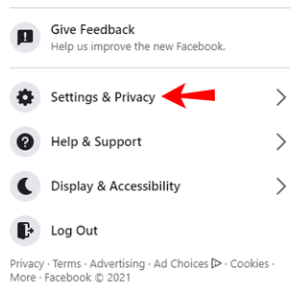 4. Select "Your Facebook Information" from the list of options in the sidebar on the left.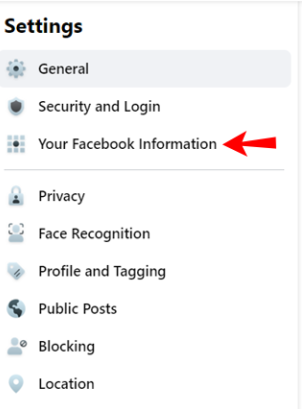 5. On the right, close to where it says "Access Your Information," click the "View" button.

6. In the box labeled "Your Information," choose the "Personal Information" option.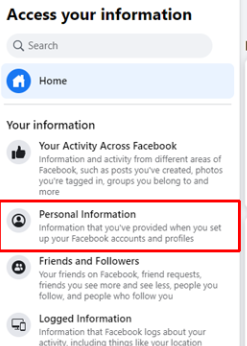 7. Check the part labeled "Your Account Creation Date" to find out the exact time and day when your account was established.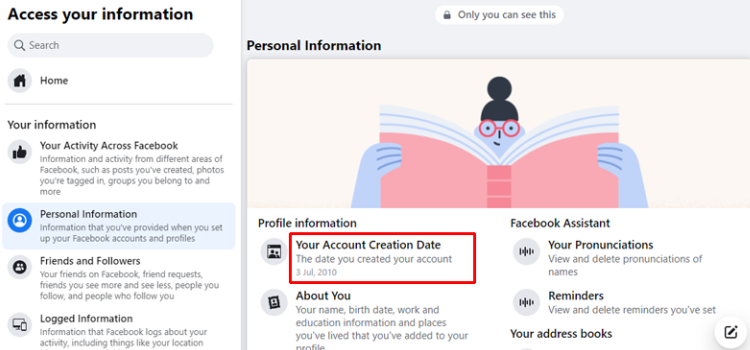 FAQs
How do I find out what year my Facebook account was opened?
If you want to determine the exact date that you joined Facebook, navigate to your profile page on Facebook and scroll all the way down until you reach the bottom. You'll find a list of years following the word "Recent" on the very right side of the page. Simply select the oldest year available.
Can you trace an account on Facebook?
According to the vast majority of websites and forums, it is impossible to discover the identity of the person who established a profile on Facebook. If one were to use only the tools that are made accessible by Facebook, this would also be the case.
Can a fake FB account be traced?
The topic "Is it possible to trace online accounts?" is one that our social media detectives get asked very frequently. Sadly, "it depends" is the only answer that can be be given. In spite of the fact that we have been successful in tracing a great number of bogus accounts, this fight is almost always an uphill one. But if it can be done, it can be done by us as well.
Can you trace a Facebook account IP address?
You won't be able to obtain a user's IP address by searching for them on Facebook, but there are other ways to do it. Consider using one of these methods. Find a user by going through the emails that they've sent you. You could attempt to trace the email if the user contacted you directly through email.