How to Fix Roblox Error Code 268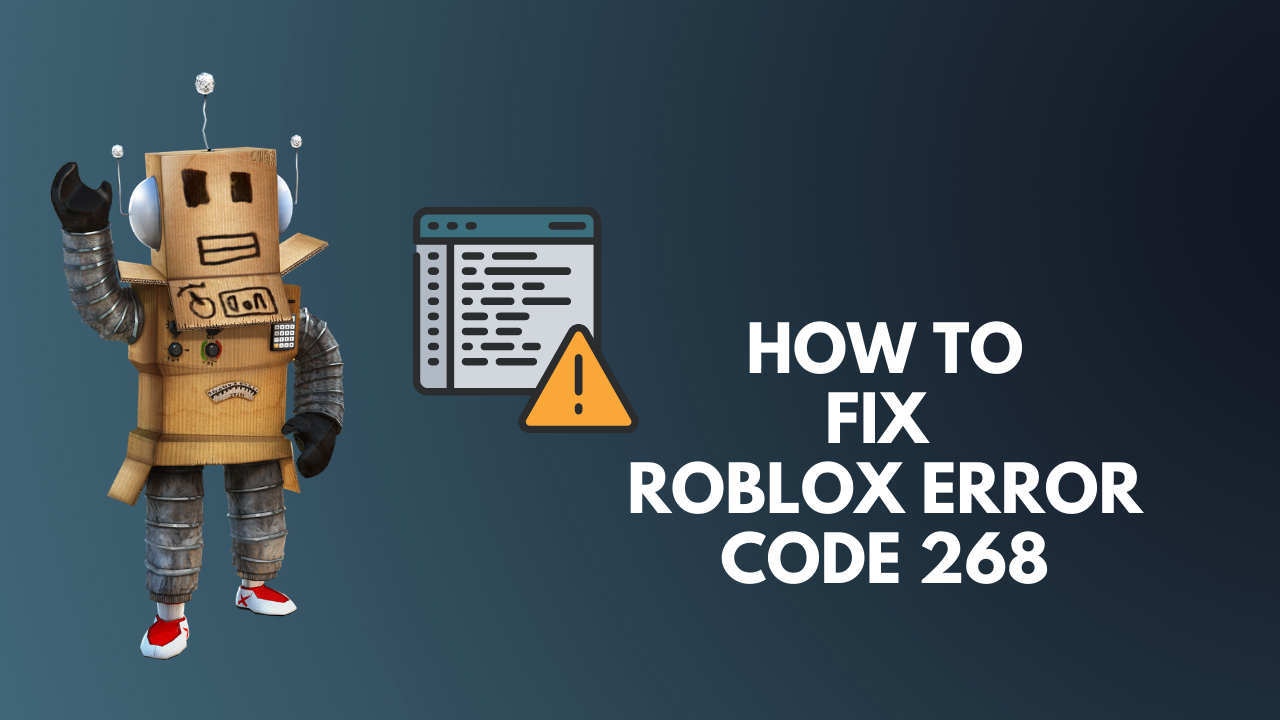 Roblox is currently one of the most popular massively multiplayer online game platforms available. You might argue that people are completely enthralled by this game. Players may not only construct their own unique game using this game's programming language, but they can also host the game on their own computer using the Roblox Corporation's software, which was released in 2006. Various platforms, including Microsoft Windows, Android and iOS, Xbox One, Mac OS X, Fire OS, and more operating systems are supported.
Unfortunately, a large number of Roblox users have reported seeing the error code 268 while playing the game. In this particular case, you're seeing one of the Roblox problems, which arise while you're attempting to play user-created games on the Roblox platform. It essentially terminates your participation in the game, followed by the display of an error notice on the screen.
This mistake is particularly aggravating since it appears out of nowhere and for no apparent reason. You're having a good time in the Roblox game one minute, and then you're kicked out the next minute.
You will not be able to connect to the game server as a result of being thrown out for engaging in forbidden client activity, as indicated by this error. In the case of attempting to utilize any cheating software or game exploits, this error message will appear. If you are experiencing this issue, continue reading to learn more about what is causing it and what solutions you may attempt.
Read Also: How To Uninstall Roblox From Your PC Or Laptop
What Is Roblox Error Code 268
The Roblox Error Code 268 indicates that you have been thrown out of the game due to unusual client behaviour, and you are not alone in experiencing this. It's an annoying issue that Roblox gamers must deal with on a regular basis.
These are some of the most typical error messages that users have received over time:
"As a result of unusual client activity (Error Code: 268), you have been thrown out."
"You have been booted off the server by the system. The game has been closed, and you should try again (Error Code: 268)."
This is quite frustrating because the error notice does not provide sufficient information about what occurred. Additionally, there is no indication that an error will occur. Distinct factors might be at play in the occurrence of this particular Roblox error code 268 and each of them could be different.
How to Fix Roblox Error Code 268
1. Uninstall third-party security software
User protection against malware assaults is made possible by security software, which is a highly valuable tool for many people. Third-party technologies, on the other hand, have been known to create some connection difficulties by incorrectly labelling some server connections as insecure. This behaviour may also result in Windows update issues, which is not uncommon.
Using a third-party security programme may cause your Roblox disconnects, so uninstall it and check to see whether that is the cause of your disconnects before continuing.
In the Windows search box, type Control Panel and hit Enter.
Navigate to Programs > Uninstalling an application is a simple process.
Locate your security application from the list.
Uninstall may be done by right-clicking and selecting Uninstall.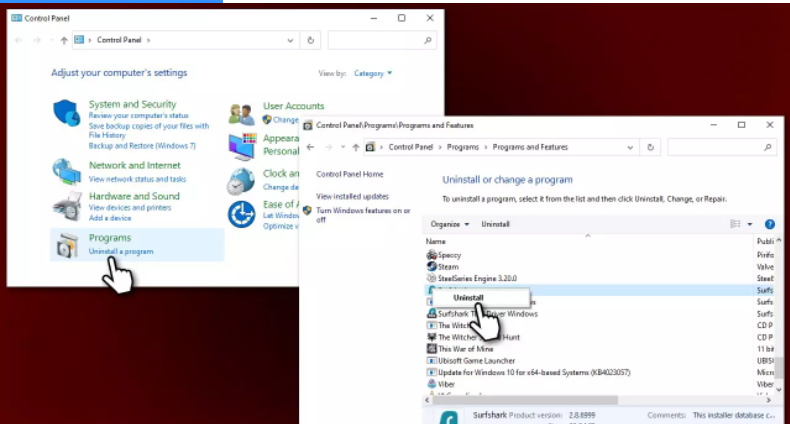 Proceed according to the on-screen directions and restart your computer.
2. Use a different DNS
Start by right-clicking on it and selecting Settings.
Navigate to the section under "Network and Internet."
Change the adapter choices by clicking on the Change adapter options button.
Right-click on your internet connection and select Properties from the drop-down menu.
Once you've clicked on Internet Protocol Version 4 (TCP/IPv4), select Properties from the drop-down menu.
Select Make use of the following DNS server addresses and configure your DNS to point to Google's:
8.8.8.8 is the DNS server that is preferred.
8.8.4.4 is an alternate DNS server.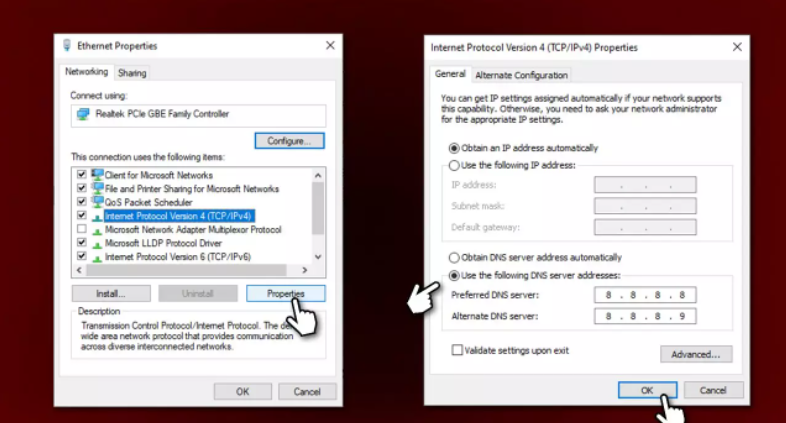 3. Check Roblox server status
Maintenance is a typical and common operation that is carried out on a weekly basis (in most cases). Alternative to this, any firm may experience troubles with its servers at some point in time. DDoS[2] assaults on the servers, for example, may prohibit users from login into Roblox and instead cause an error to appear on the screen. Even the most well-known game developers might experience technical challenges from time to time.
As a result, you may verify the status of the game server on websites such as Downdetector to ensure that it is operational. It provides information on the number of people who have difficulty connecting to the game at specific time intervals. It is therefore probable that servers are having problems, and you should just wait if you see an increase in the number of complaints.

Video