How to Get Fan Rewards in Rocket League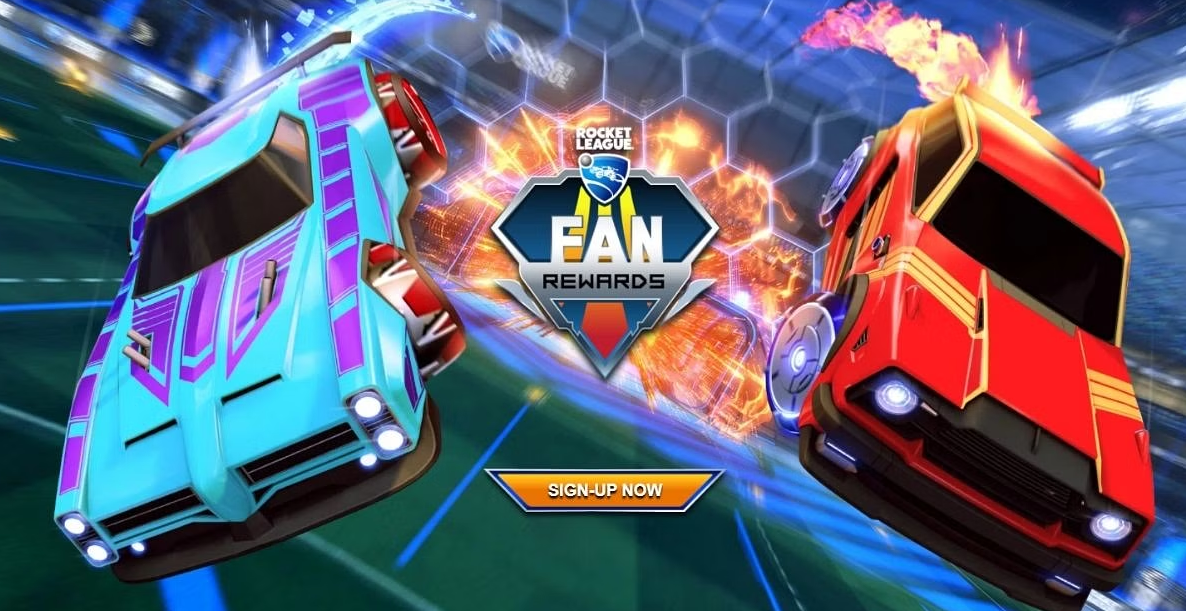 In 2017, Psyonix introduced a new program, Fan Rewards, designed to reward spectators who watched Rocket League from their homes. Viewers can collect restricted goodies that can be traded by viewing the RLCS and CRL on the feeds broadcast on Twitch. People at home following the Rocket League scene through broadcasts on Twitch have been eligible to receive free goodies from Psyonix. This has been going on for quite some time. This particular offer is known by its brand name, Rocket League Fan Rewards. You can obtain Rocket League fan prizes by following the procedures outlined on this page, which will walk you through the process:
Read Also: How to Use Steam Workshop Maps on Rocket League
How to Get Fan Rewards in Rocket League
To begin collecting prizes for streaming on Twitch, you will first need to link your Epic Games account to your Twitch account. After that, you must watch any live official Rocket League broadcast for two hours to obtain the first Twitch drop. Every four hours, another Twitch drop will be made available to you. During any event, you can only claim a maximum of four Twitch drops. In addition, prizes can only be obtained from a single stream.

On the page for your Twitch inventory, in addition to being able to view your progress toward the currently available reward, you may also collect any drops that have accrued. Twitch will notify you every time you receive a drop in your inventory. After completing your hours, you must claim your reward before the subsequent drop may begin its development. You only have a limited time to collect your benefits, so you must do so as soon as possible.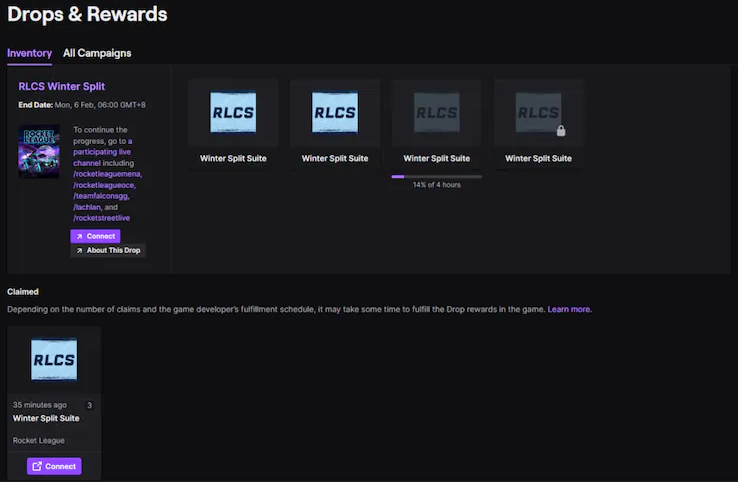 How to claim Fan Rewards items
If you have already claimed the incentives on Twitch, you should automatically be credited with the corresponding goodies when you open Rocket League. You have the option to equip it quickly, or you can choose to store it in the garage alongside your other collections. If you have not received the things within the first few hours, you should wait a few more hours and check again later. You also have the option to disconnect and reconnect your Twitch and Epic Games accounts at any time.
FAQs
Why am I not getting my RLCS Fan Rewards?
You need to restart the website till it begins displaying "watching RocketLeague stream" under your name if it now shows "online" under your name. Because the Fan awards site monitors your current Twitch actions, if it only reads "online" you may not be eligible for awards because of this.
Is Rocket League Fan Rewards legit?
Rocket League players who watch competitive Rocket League on Twitch are eligible for special items known as Rocket League Fan Rewards. These rewards can be earned by spectating the game. It is important for you to pay attention as we go over the steps necessary to obtain Rocket League Fan Rewards if you are a serious collector or trader.
How to unlock 12000 Rocket League?
The purchase of an All-Star Cup will set you back 12,000 Tournament Credits. During your participation in a Diamond event, you will be able to get this cup whenever you have finished in a position higher than Top 8 overall. This cup will only give you very rare or better goods if you want to drink from it.
Why did I get 1,000 Rocket League credits?
Your purchase of a Rocket League Event Crate or a Key that could be used to unlock a Crate prior to their removal from the market does not require any additional action on your side in order for you to be eligible for the bonus of one thousand credits.
How many credits is $5 dollars in Rocket League?
Because one credit is worth $0.01, purchasing 500 credits will set you back $5. Rocket League credits can be purchased in increments of 500, 1,100, 3,000, or 6,500 for the corresponding prices of $5, $10, $25, or $50.