How to Get Spider-Man Zero in Fortnite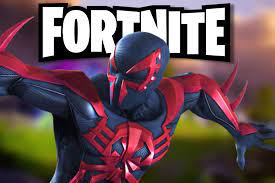 Are you interested in learning more about how you may obtain the Spider-Man Zero skin for use in Fortnite? Well, Peter Parker, you aren't the only one who wants to look fly while playing this battle royale, so we've gathered all of the information you need to find out exactly how to achieve that in order to provide it to you here.
Read Also: How To Ignite Structures in Fortnite
How to Get Spider-Man Zero in Fortnite
You'll need to buy a first-edition print of the Fortnite x Marvel: Zero War #1 comic when it goes on sale on June 8, 2022, in order to receive the Spider-Man Zero suit in Fortnite before anybody else does. The comic will be available for purchase. These are currently only available in physical stores or on Amazon.com for purchase. You can also obtain a code by reading the issue on the Marvel Comics app, which allows digital reading.
In the event that you do find one, the comic will contain a code that, once redeemed on the official Fortnite website, will grant you access to the corresponding item the next time you play the game.
Buy Spider-Man Zero from the Item Shop
You also have the option, in the event that you are not interested in the comics, to get Spider-Man Zero from the Item Shop as he is now on sale there. This is something that you can do in case you do not want to read the comics. The individual skin can be purchased for a total of 1500 V-Bucks, the Web Slicer harvester can be purchased for a total of 800 V-Bucks, and the Spidey Landing emote can be purchased for a total of 300 V-Bucks. Players have the choice to purchase any of these items.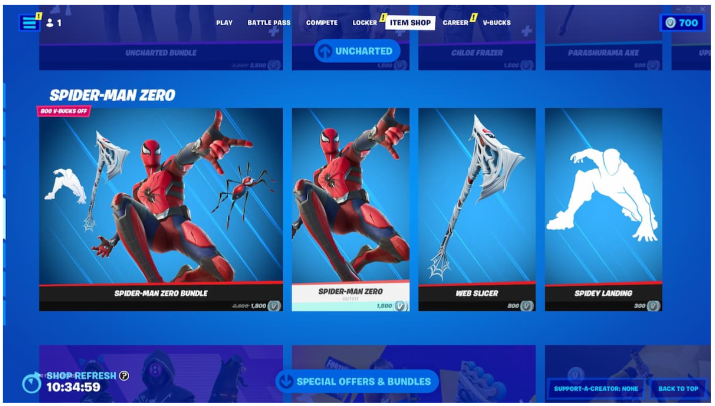 Players also have the option to buy the Spider-Man Zero Bundle for a total of 1,800 V-Bucks. This option can be found in the store. In addition to the skin, harvester, and emote, you will also receive a Spider Drone back bling when you purchase this package.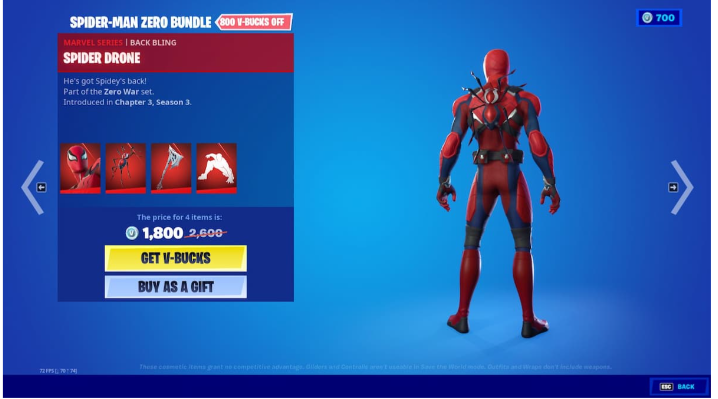 This post should have provided you with almost all of the information that you needed to acquire the Spider-Man Zero cosmetic item in Fortnite. With that said, let's move on to the next topic.
FAQs
How do you get the new Spider-Man skin?
The new Spider-man Zero skin was released as part of the "Zero War" comic series that was created in collaboration between Fortnite and Marvel. Players who purchase a first-print edition issue #1 of Fortnite x Marvel: Zero War will be eligible to receive this skin as a bonus item in the game.
What is the code for Spider-Man in Fortnite?
Spider-Man: Battle 5396-0939-9955 By Panov – Fortnite.
How many V-Bucks is $10?
1,000 V-Bucks
Although you won't find anything in the Fortnite marketplace that costs less than 500 V-Bucks, the smallest amount that can be purchased is 1,000 V-Bucks for the price of ten dollars. This establishes the base value of a single V-Buck at around one cent.
How much is 50000 V-Bucks worth?
around $350
To put it into perspective, on the PlayStation store, 50,000 V-bucks is equivalent to approximately $350. There aren't nearly as many people that can afford to waste that amount of money on a made-up currency that can only be spent inside of a virtual game. As noted by Fraghero, the user known as "Ksmashipper" loses her composure as she ushers the child who is sobbing into their bedroom.