How to Have a Family Reunion in The Sims 4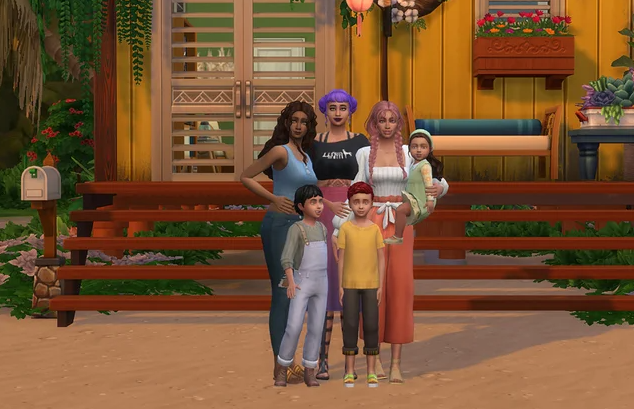 Growing Together, the expansion pack for The Sims 4 that focuses on families, was where the game's Family Reunions first appeared. The ability to develop relationships that are richer and more distinctive among members of the family is one of the benefits of Growing Together, along with gaming that caters to all stages of life. In addition, users may observe their Sims as they go through life, experiencing repercussions and earning rewards along the way, all while creating memories and reaching Milestones. This post will walk you through the steps of throwing a family reunion in The Sims 4, so keep reading! So let's get started:
Read Also: How to Get and Grow a Cow Plant in Sims 4
How to Have a Family Reunion in The Sims 4
There are a few measures that need to be followed in order to plan a family reunion successfully.
To begin, navigate to your phone by clicking the icon that is located in the lower left-hand corner of your screen.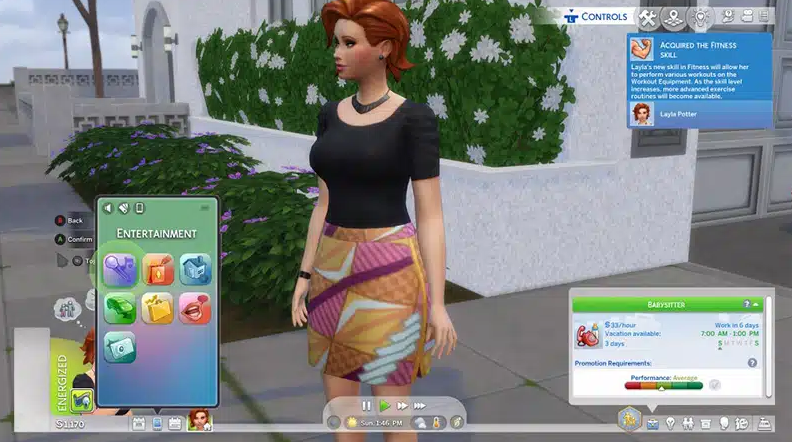 You may access the Social menu, which is located on the middle right icon of your phone, from there.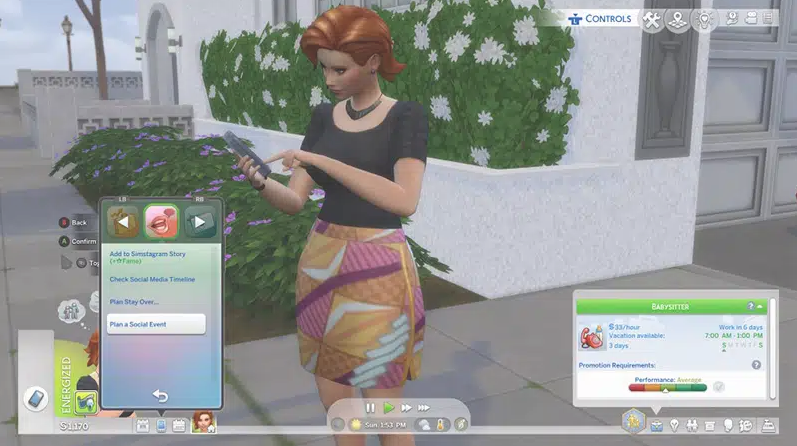 There will be four alternatives for you to select from on the Social Menu. These options are as follows: Add to Simstagram Story, Check Social Media Timeline, Plan Stay Over, and Plan a Social Event. Pick the option that allows you to organize a social gathering.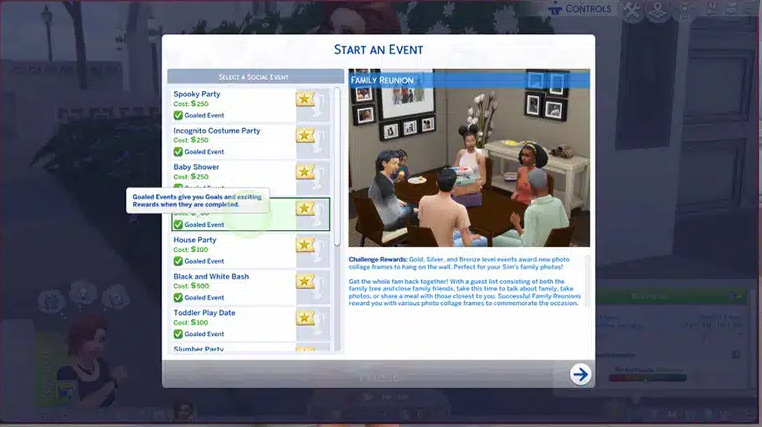 Once you are in the menu for Starting an Event, scroll down until you come across the option to Start a Family Reunion. The price is two hundred Simoleons.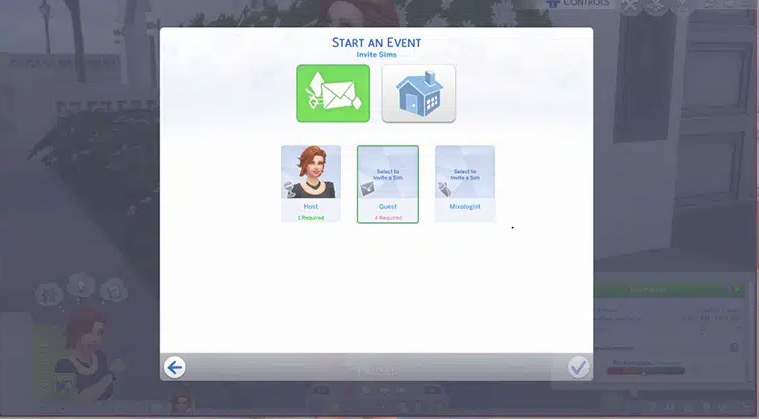 A Host, which in this case is you, at least four Guests, and a Mixologist are required before you can start your Family Reunion Event. At this stage, you will also have the opportunity to choose the event's location. Now that you have started the event, it is time to check out the awards you are eligible to receive!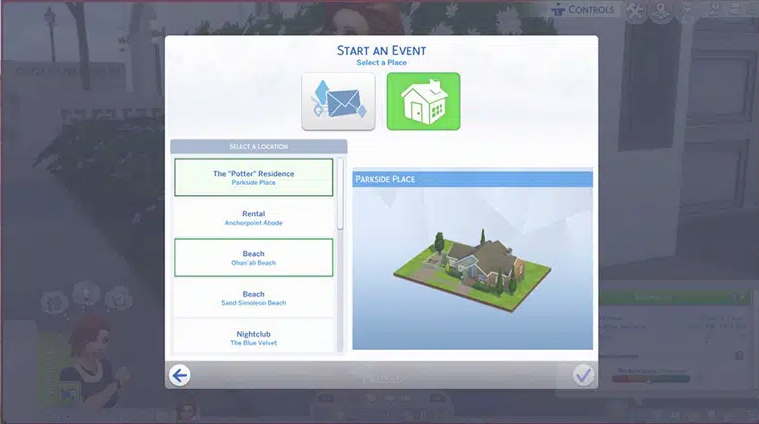 You will need to perform activities within the Family Reunion event to level up the awards you can receive at the end of the event to be eligible for rewards associated with the event. There are three tiers of awards that are available to be collected:
Bronze Rewards
HodgePodge Photo Collage Frames: Three's Company x2
Silver Rewards
HodgePodge Photo Collage Frames: Three's Company
HodgePodge Photo Collage Frames: Four's a Crowd
Gold Rewards
HodgePodge Photo Collage Frames: Three's Company
HodgePodge Photo Collage Frames: Four's a Crowd
HodgePodge Photo Collage Frames: Four's (Still) a Crowd
FAQs
Can family members date in Sims 4?
The newest update for The Sims 4 introduces the ability to date your own family members.
Can you have 2 wives in Sims?
Although Sims are limited to having just one fiancé or spouse at a time, they are free to have a number of boyfriends and girlfriends at the same time.
Can adopted siblings marry in Sims 4?
The adopted brothers and sisters described below, who are exclusively connected by adoption and not by blood, are eligible for marriage. Nevertheless, they are required to make a request for authorization to the court. It is against the law for adopted siblings who are related to each other within the fourth degree to get married to one another.
What is the fertility reward in Sims 4?
The Fruitful Compensation Characteristic
This personality quirk is available for a hefty price of 3,000 pleasure points in the rewards store for any Sim that is a young adult or older. Sims who have this attribute have a greater probability of becoming pregnant when they use the "Trying for a Baby" option, as well as an increased likelihood of having more than one child.
Can Sims get abortions in Sims 4?
Players of The Sims 4 are required to pay a sum of the game's fictional currency (1,000 Simoleons) in order to go through with an abortion. After the end of the second trimester of pregnancy, they will not be able to execute the procedure. According to Axios, the figure will have a guilty conscience "in the majority of circumstances."
Where is the hospital Sims 4?
Willow Creek Hospital is the name given to the property that houses the hospital, which can be found in the Civic Center neighborhood of Willow Creek. What is this, exactly? The quickest and easiest way to get to the hospital is to put a pregnant sim into labor and then select the "Have Baby At Hospital" option from the menu that appears when you click on the pregnant sim.
Can pets get pregnant Sims 4?
It usually only takes two Sim days for a pet to give birth, which is significantly less time than it takes for a human Sim. They will begin the process of giving birth as soon as they are ready, so there is no need to take them to the veterinarian at that time. Pets will almost always give birth to twins, although their litter sizes will be far less than those of their wild counterparts.