How To Know Who Ignored Your Friend Request on Facebook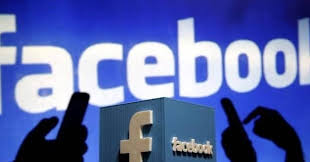 When someone deletes your friend request on Facebook, it's a painful experience. However, this social media king does not provide you with the identity of the person who has refused to accept your request for virtual friendship on Facebook. This is a major disappointment.
On the other hand, there is a way to view friend requests that have been declined on Facebook. Follow the steps in this guide and you will be able to determine whether or not your Facebook friend request has been ignored or refused. It is possible to send another request to someone who has rejected your Facebook friend request; but, if no action is taken on your friend request, you are unable to send another request to the same person.
This guide will show you how to view the friend requests that have been ignored on your Facebook account.
Read Also: How to Fix Facebook 365 Error
How to Know if Your Facebook Friend Request is Ignored on iPhone, iPad, and Android
Using a smartphone, you may still check the status of your friend request to see if any action has been done or if it has been denied completely.
Using the approach outlined below, you may find out whether or not someone has denied your Facebook friend requests, regardless of whether or not you are using an iPhone or an Android smartphone.
Step 1: Launch the Facebook app on your iPhone or Android device in the first step.
Step 2: From your device's home screen, select the Friend Requests icon. This icon can be found at the bottom of your iPhone's screen. This symbol can be found in the upper menu of your Android device if you have it installed.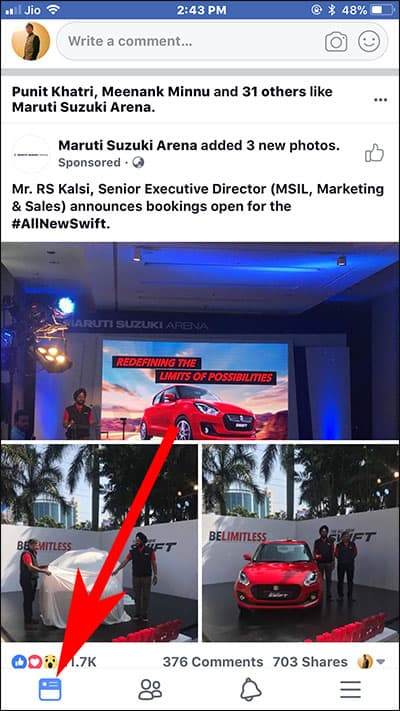 Step 3: Continue scrolling down until the list is complete, and then tap on See All.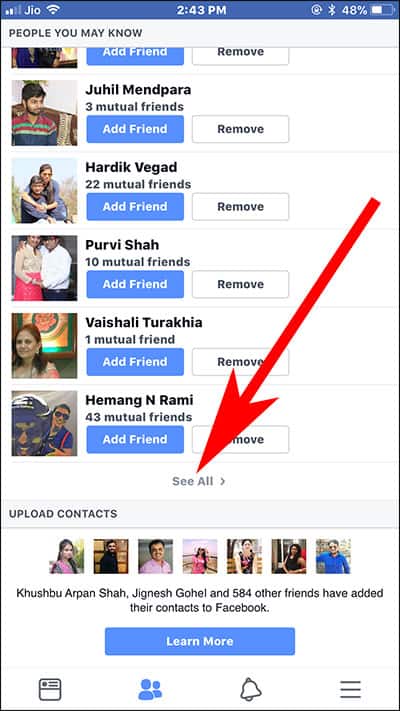 Step 4: In the top menu, you'll see options such as Suggestions, Search, Requests, Contacts, and so on. Click on any of these to learn more.
One of the alternatives is Outgoing, and you must select that option from the drop-down menu.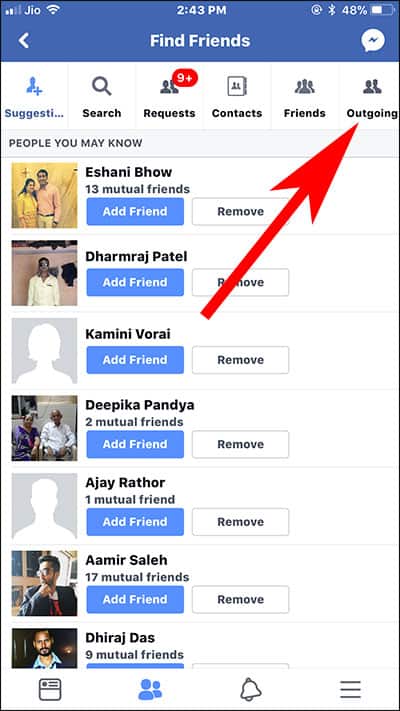 This will display all of the Facebook Friend Requests that you have submitted; if your request has been ignored, you will be able to view the name of the person who ignored your request under OUTGOING FREIND REQUESTS.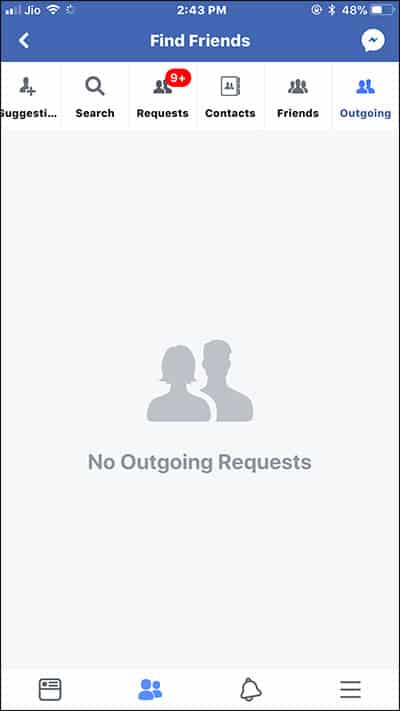 Step 5: Simply press on the Undo button, and the 'Add Friend' option on your Facebook app will be activated once more.
If you do not receive a response to your Facebook friend request within a couple of weeks, you will be notified. Your friend request is essentially disregarded, and as a result, you do not receive any correspondence from the individual.
You will not be able to view the name of the person who refused your Facebook friend request if your request has been erased from the list of OUTGOING FRIEND REQUESTS if your request has been deleted from Facebook.
Video
FAQs
What happens when someone denies your FB friend request?
Their request for friendship will not be acknowledged, but they will be able to send you another request in the future. Unless you respond to their friend request within 24 hours, they will be unable to send you any more friends requests in the future.
Why did a friend request disappear?
It is possible that the individual who sent the friend request deleted the request. It's possible that you've previously declined the friend request. It's possible that the individual who issued the friend request had their account cancelled after issuing the invitation.