How to Lock a Specific Folder on Windows 10

Windows comes equipped with an encryption tool that prevents other users from opening your files; but, for improved privacy, it is recommended that you use a more advanced third-party application. There are a few different approaches to this problem, but the one that requires no additional software is the simplest. This functionality is already integrated into Windows 10. In the next post, you will learn how to secure a specific folder using Windows 10. So let's get started:
Read Also: How to Check for Updates on Your Windows 10
How to Lock a Specific Folder on Windows 10
This is the procedure to follow:
1. Choose "Properties" from the context menu that appears when you right-click the folder you wish to lock.
2. Click the Advanced button that's located at the very bottom of the General tab.
3. To protect the data, make sure the option next to Encrypt contents is checked.
4. To save your changes, select OK on the Properties page, and then OK once again.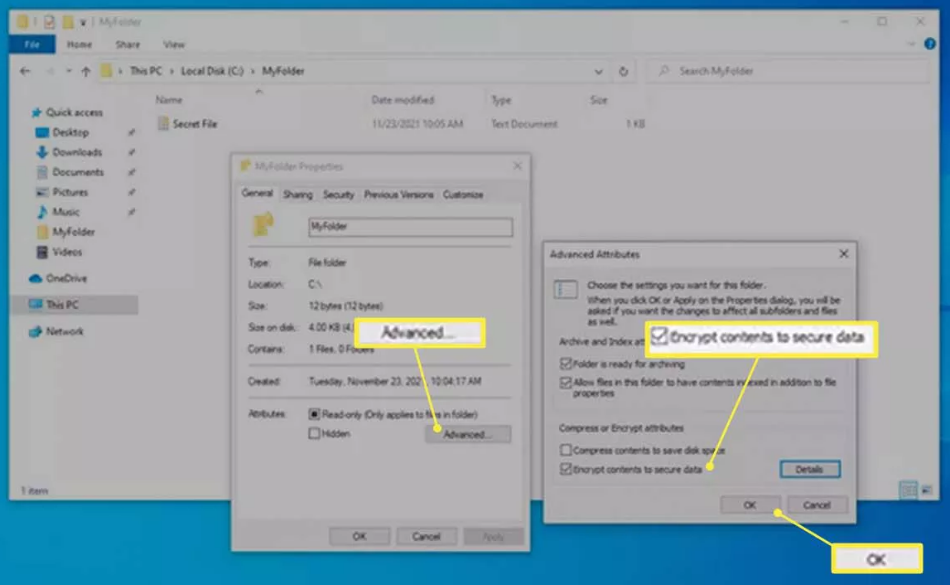 5. Windows will provide you a reminder to create a backup copy of your file encryption key in the event that you risk losing access to your encrypted files for good. You are free to follow those instructions (keep reading), or you can choose to disregard them.
6. If you responded appropriately to the prompt to back it up, you should select Back up now (recommended).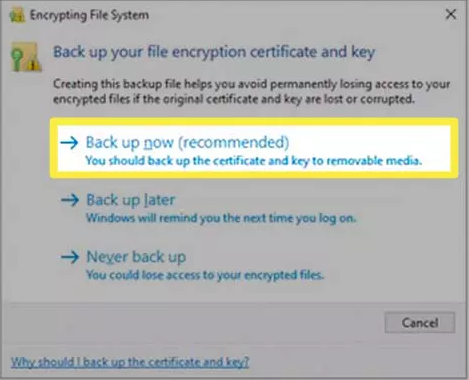 7. Selecting Next on the initial screen of the Certificate Export Wizard will get the process started.
8. Maintain the default selections, and then press the Next button once more.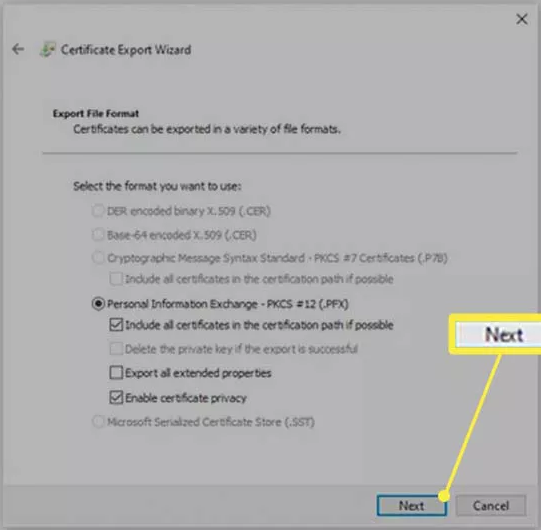 9. To enable the password, select the checkbox that is located next to Password, and then fill up the text boxes that are located below. Make sure you choose Next.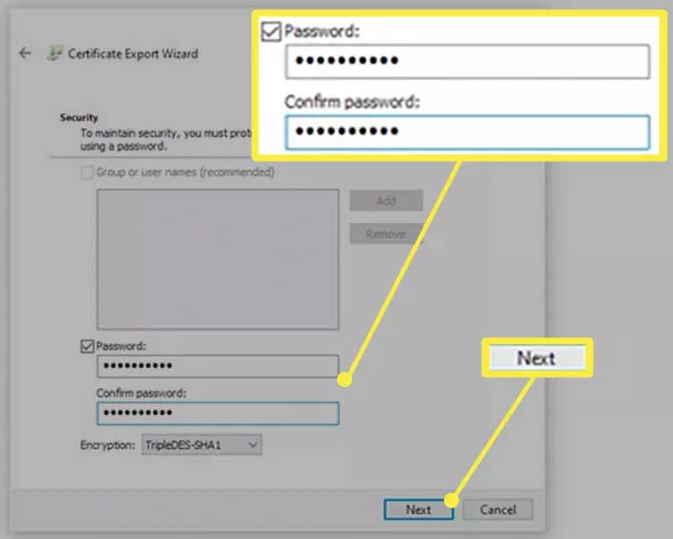 10. Choose a location on your computer to save the PFX file, and give the file a name.
11. To examine the information that you have provided, pick the Next button, and then select Complete to finish the export.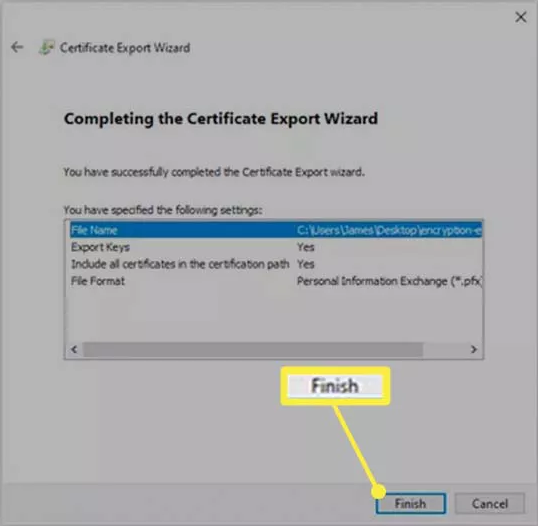 12. When prompted after a successful export, select the OK button. If you ever find yourself in a situation where you need to utilize this certificate, all you have to do is access it from the location where you stored it in step 9, and then follow the instructions that appear on the screen.
FAQs
Why can't I put a password on a folder?
Because your account is already protected from unauthorized access with a password, you will not be able to add a password to a folder to protect its contents. One of the many reasons why you are unable to do so is because of this (and even encryption if you use BitLocker).
Can you tell me how to lock a folder in Windows 10 so that it cannot be deleted?
Right-clicking the folder and selecting Properties, followed by Security, then Advanced, then Disable Inheritance, and finally Turn inherited permissions into explicit permissions on this item, is one of the available options. After that, choose a user from the list, go to Edit, then Display advanced permissions, then Type, then Deny, and finally click the box next to Delete.
Can we lock folders in drive?
If you were the user who initially generated the files in a Google Drive folder, you have the ability to enable password security for that folder. On the other hand, you are unable to encrypt Google Drive folders; nevertheless, you are able to encrypt individual documents. The owner of the files has the ability to control permissions and grant them to other users that have access to the shared files.
Is folder locking safe Why?
The on-the-fly 256-bit AES encryption that Folder Lock uses makes it an extremely secure feature. In addition to that, it supports the zero-knowledge privacy model and has client-side encryption. This encryption software application programme also offers a very reasonable one-time purchase charge, making it a highly attractive option.
Are files in my drive private?
Your particular drive's files remain private unless and until you choose to share them with others. You are able to share the content you have created, as well as give other people power over the stuff you have created.