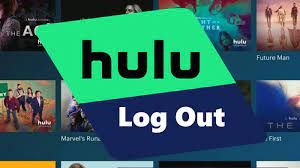 You are not required to sign out of your account or log out of Hulu after you have completed watching a movie or television show on the platform. You have the choice to stay logged in, which will enable you to visit the site in the future without having to go through the sign-in process again.
However, if you are using a device that is shared with other people or if you have entered into a public computer or media player, you will be required to log out of those resources once you have finished using them. This is also the case if you are using a device that is owned by another person.
Read Also: How To Record Hulu Live
How to Log Out of Hulu
On Mobile device
1. Launch the Hulu app on your iOS device, whether you're using an iPhone, an Android, or a tablet.
2. Select "Account" from the list of options in the nav bar located at the bottom of the screen.
3. Select the option to "Log out of Hulu."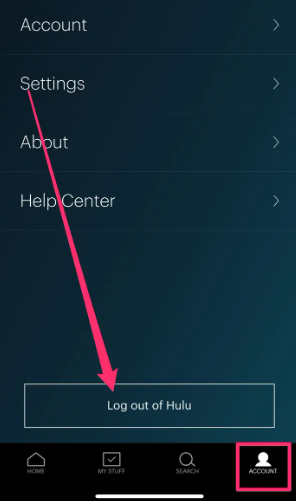 On a smart TV or streaming media player
1. Launch the Hulu app on your device of choice by using the remote control for your television or media player.
2. Choose "Account" or the icon that looks like a person's profile picture with their name underneath it.
3. Click the "Log out" button.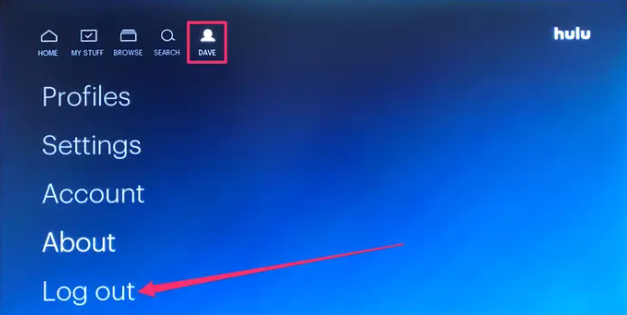 4. Check that you still want to log out of Hulu before continuing.
On computer
1. On your computer, launch a web browser and navigate to the Hulu website.
2. In the top-right corner of the website, click the name of your account, and then click the "Log Out" button.

FAQs
How do I logout of Hulu on my Vizio Smart TV?
On the home screen of the Hulu application, select the row that is located at the top and contains the various categories. If you scroll all the way to the right, you'll find an icon for account management there. After selecting this option, you will see another icon that allows you to sign out of your account.
How can I see who is using my Hulu account?
Sign in to your Hulu account on any of the devices you want to use. Select Account from the drop-down menu that appears next to your user profile on the left-hand side of the top of the screen. To view all of the devices that are connected to your Hulu account, select the Manage Devices option.
Why can't I log out of Hulu on my TV?
In the event that you need to log out of your account while using a device that is linked to your television: To access your account, click the symbol located in the global navigation bar. Keep scrolling down until you reach the Log out option. Select "Log out of Hulu" when you are prompted to confirm your decision.
Does Hulu notify you when someone logs into your account?
I was wondering how everyone is doing right now. You will now be notified via email whenever a new device is enabled on your account beginning in the fall of the preceding year. Since then, this function has been available to users.
When you change your Hulu password does it log you out?
Will it be necessary to log again into other devices if I change my password? No. Other devices will continue to be logged in until either the other user signs out or you remove the device from your account. Changing your password will not log anyone out of your Hulu account; this is a limitation of the service.