How to Logout Out of Microsoft Outlook

It is imperative that you do not forget to sign out of your email account when you have finished working in Microsoft Outlook. Because of this, it will be impossible for other people to view the information included in your account. On the desktop client of Outlook, you will have the option to accomplish this. Now, in order to accomplish that, here is the procedure:
Read Also: How to Send a GIF on Microsoft Outlook
How to Logout Out of Microsoft Outlook
On desktop:
Launch the Outlook application on your computer to begin the process of removing your email account from your desktop. Then, in the upper left corner of the application, select "File."

Choose "Info" from the menu on the left sidebar. After that, select Account Settings > Account Settings from the menu that appears on the right.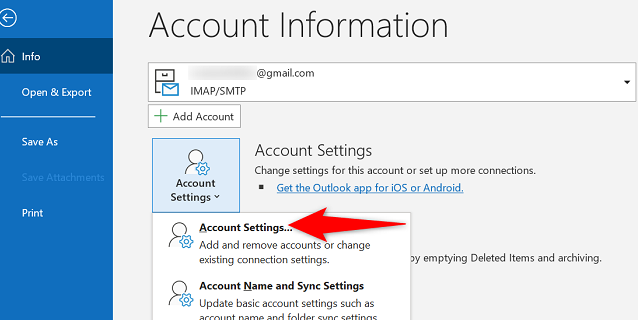 A window titled "Account Settings" will appear before you. Open the "Data Files" tab by clicking on it here. Before you are permitted to log out of your email account, you will be required to generate a fresh data file.
To accomplish this, go to the "Data Files" tab and select the "Add" button.

In the new window that appears labelled "Create or Open Outlook Data File," locate the bottom of the window and click on the "OK" button to create the file.