How To Open MHTML File – Complete Guide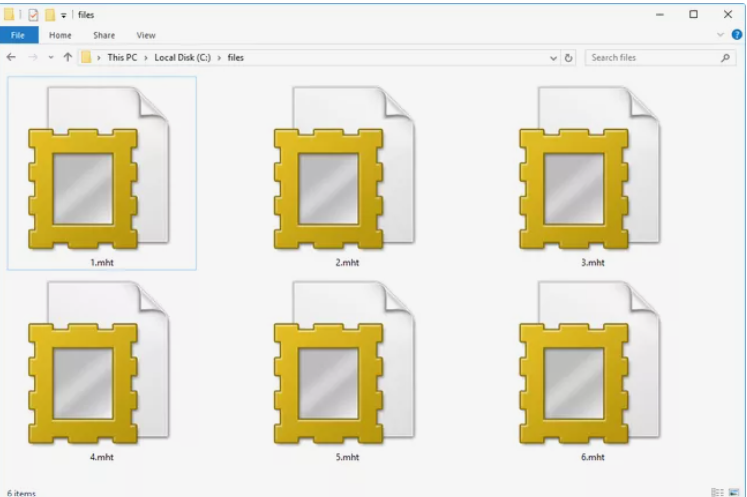 A file containing the. The MHT file extension refers to an MHTML Web Archive file, which may include HTML files, graphics, animation, audio, and other media material, as well as other file types. These files, in contrast to HTML files, are not limited to include just textual material.
In many cases, these files are used to archive web pages since they allow all of the material for a page to be included in a single file, as opposed to viewing an HTML web page, which only provides links to pictures and other content that is stored in other places.
How to Open MHT Files
The most straightforward method of opening MHT files is to do it using a web browser such as Chrome, Opera, Edge, or Internet Explorer. Microsoft Word and WPS Writer both allow you to examine a sample document.
HTML editors, such as Wiz Html Editor and BlockNote, are also compatible with the format.
An MHT file may also be opened in a text editor, but since the file may include non-text things (such as photos), you will not be able to view such items in the text editor.
Note: In addition to EML files, files with the.MHTML file extension are Web Archive files and may be used interchangeably with them. To put it another way, a message may be renamed to a Web Archive file and accessed in a web browser, and a Web Archive file can be renamed to a message and shown in an email client.
Read More: How To Turn Off Voice on Roku TV: Simple Solution
How to Convert an MHT File
It is possible to convert MHT to PDF as well as various picture formats using CoolUtils.com, an online file converter service.
Turgs MHT Wizard has the ability to save to a variety of formats, including PST, MSG, EML/EMLX, PDF, MBOX, HTML, XPS, RTF, and DOC. It's also a quick and simple method to extract the page's non-text files to a folder on your computer (like all the images). Take note that the trial version of this converter is restricted since it is not available for free.
It's possible that Doxillion Document Converter will function as a free MHT file converter. Another option is the MHTML Converter, which converts MHT files to HTML format.
More Information on the MHT Format
MHT files are fairly similar to HTML files in terms of structure. The distinction is that HTML just contains the textual content of a page, whereas CSS contains both images and text. Any pictures that appear in an HTML file are essentially merely references to images that may be found online or locally, which are subsequently loaded when the HTML page is loaded.
MHT files vary from other types of files in that they actually include the image files (as well as other types of files such as audio files) in one file, so that even if the online or local pictures are gone, the MHT file may still be used to see the page and the other media contained inside it. They are particularly handy for preserving pages since the files are preserved offline and in a single, easily accessible file regardless of whether or not the pages are still accessible online.
Any relative links that were leading to external files are remapped so that they point to the files included inside the MHT file instead of the external files. You won't have to worry about doing this manually since it will be done for you throughout the process of creating your account.
Due to the fact that the MHTML format is not standardised, you may discover that although one web browser may be able to save and read the file without issue, accessing the same file in a different web browser may result in the file seeming to be somewhat different.
MHTML support is also not accessible by default in all web browsers, which is a problem. Some browsers do not support it, while some do.
Still Can't Open It?
It is possible that you are not dealing with an MHT file at all if your file does not open using the methods above. Please double-check that you're reading the file extension properly; it should be a.mht file.
If it does not, it is possible that it will be something extremely similar in nature instead. Because the letters seem similar does not imply that the file formats are same or linked, which is an unfortunate reality. It is possible to open and convert MTH files, but they are not the same as MHT files. MTH files are Derive Math files that are utilised by the Texas Instruments Derive system and cannot be opened or converted in the same manner that MHT files are.
Similar in function, NTH is utilised for Nokia Series 40 Theme files that are opened using Nokia Series 40 Theme Studio rather than other types of theme files.
Maths Helper Plus files are another kind of file extension that appears similar to these, and they are used in conjunction with the Maths Helper Plus software from Teachers' Choice Software (MHP files).
Video
FAQ
Can MHT files contain viruses or be dangerous?
There may be security problems if the file includes a link to a malicious website. If you want to be on the safe side, avoid opening any MHT files that you don't trust or recognise.
How do you open MHT files on iOS?
To read MHT files on iOS, you'll need to download a third-party MHT file viewer app, such as Mht Browser, from the App Store.