How to Play Campaign in Modern Warfare 2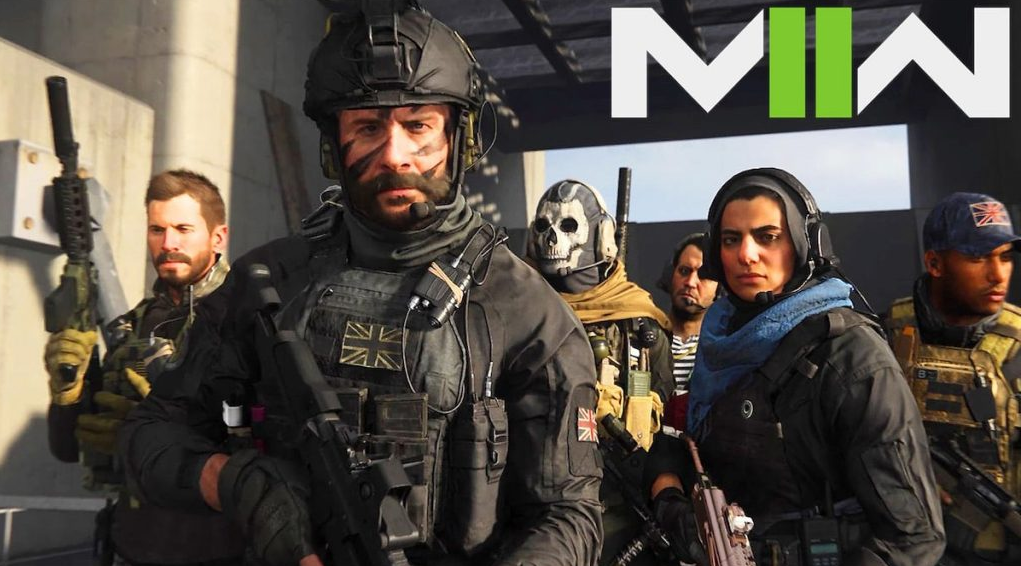 Not everyone who plays Call of Duty: Modern Warfare 2 does so because they want to engage in player-versus-player battles (PvP). Even gamers who focus the most of their attention on the game's multiplayer modes will want to give the single-player story mode a shot at some point in order to get the most out of their experience. If players participate in both, they will have a more engaging and varied experience when it comes to fighting. In this article, we are going to take you step-by-step through the process of playing a campaign in the Modern Warfare 2 video game. So let's get started:
Read Also: How to Appear Offline in Modern Warfare 2 (PC, PS, Xbox)
How to Play Campaign in Modern Warfare 2
Get the game going.
On the main screen, scroll all the way down.
Choose the mode of operation for the campaign you want.
Once the user has opened the game, they will be presented with a main screen that has a few highlighted buttons for them to use. Because the developers are focusing much of their attention on the online gaming community, these are the buttons for the various online game modes. It is important to keep an eye on these things in order to determine whether or not the combat maps will make a significant comeback. Players may just about make out the tops of several other multiplayer options just underneath those buttons.
To view the whole list of available modes, scroll down in that direction. It's possible that new game types are on the way, so make sure to check back here frequently. Even those who play multiplayer games will want to visit this page to see if anything new has been added. Choose the section of the campaign that you want to work in here. Those who are just getting started should select "New Game" and begin playing right away. Individuals who have completed either a portion or the entirety of the campaign will have access to the following two icons, which will allow them to select particular missions or revisit previously viewed cinematics. It is a reasonably bug-free experience, and there are no invulnerable foes like those that may be found in the multiplayer mode.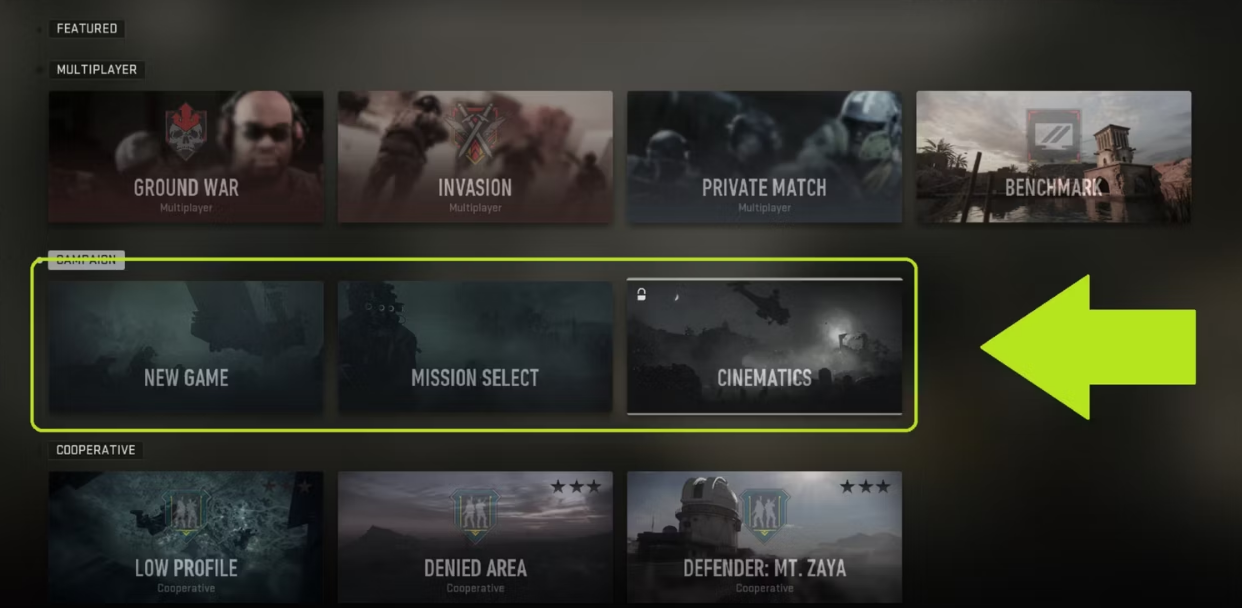 Although the co-op mode is not strictly speaking a part of the campaign, it does contain several very important objectives. Those who are interested in completing the game should be aware that each of the co-op missions has a star rating. It is possible that the rating will be ruined by randomly picked individuals online; therefore, it is recommended that you find a companion before beginning any of these PvE events.
FAQs
Why can't i play MW2 campaign?
Look for problems with the connection. Players will need to be online and connected to the internet in order to participate in the Modern Warfare 2 campaign. If you did this using wireless connectivity, you should ensure that the connection is reliable. To test your network connection, go to the Xbox settings, pick "General" on the left panel, select "Network options," and then click "Test network connection."
Does Modern Warfare 2 have campaign?
Players in Modern Warfare 2 are tasked with completing 17 lengthy missions as part of the game's large campaign mode. These missions have a direct bearing on the narrative of Task Force-141's attempt to eliminate Hassan's Al-Qatala and fit in nicely with the progression of the game.
Why can't i play the Modern Warfare campaign?
You should attempt to set up the game even if you are not connected to the Internet. It is expected that you will be able to play the campaign even if you do not have Xbox Live. In the event that the issue is not resolved, Xbox and Activision customer care should be contacted.
Is mw2 campaign free?
Be aware that just the multiplayer material will be available for free, and that you will in no way be able to finish the campaign or access any player-versus-environment (PVE) content. Only the multiplayer content will be available. If you've been debating whether or not to buy Modern Warfare 2, now is an excellent time to give the game a shot and see whether you like it.
Is Modern Warfare 2 online or offline?
This game can only be played offline (Single Player ONLY). Lookup the game's prerequisites to see what kind of computer you need to play it. In the event that there is a problem, support will be provided through the use of the programme Teamviewer or by a call or message. In the event that there is, some redistributable software will be made available alongside the game.
How long is Modern Warfare 2 campaign?
The campaign for Modern Warfare 2 should take you anywhere from six to ten hours to complete, depending on the degree of difficulty you choose, your personal level of expertise, and whether or not you want to look for all of the game's easter eggs.