How to Play with Cross-Platform Friends in Rocket League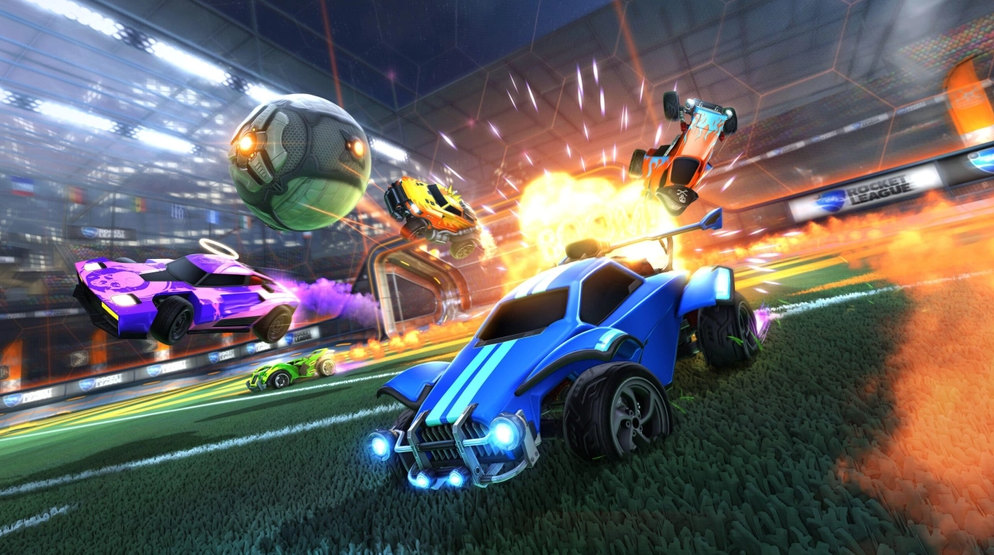 You can play Rocket League with or against any other Rocket League owner on any platform, regardless of how you choose to play the game. The fact that Rocket League can be played on more than a half-dozen different platforms, including the personal computer (PC), PlayStation 4, PlayStation 5, Xbox Series X and Series S, Xbox One, and Nintendo Switch, is certainly encouraging.
However, in order to participate in cross-play with your other players, you will first need to ensure that the functionality is turned on. This post will walk you through the steps necessary to play Rocket League with friends that use different platforms.
Read Also: How to Get Free Credits and Coins in Rocket League Sideswipe
How to Play with Cross-Platform Friends in Rocket League
Before you can play Rocket League with friends who use other platforms, you will first need to make sure that cross-platform play is turned on in the game.
Enable cross-platform play in Rocket League
When you download Rocket League, you should immediately be able to compete against other players using a variety of different platforms. On the other hand, if it isn't already activated, you can do so by accessing the Settings menu and selecting the appropriate option.
1. Launch Rocket League, then navigate to the game's main menu and select Settings from the available options there.
2. In the settings menu, under the "Gameplay" tab, make sure that the "Cross-Platform Play" box is checked and that it has a checkmark in it. You need to click on it if the option is not already selected.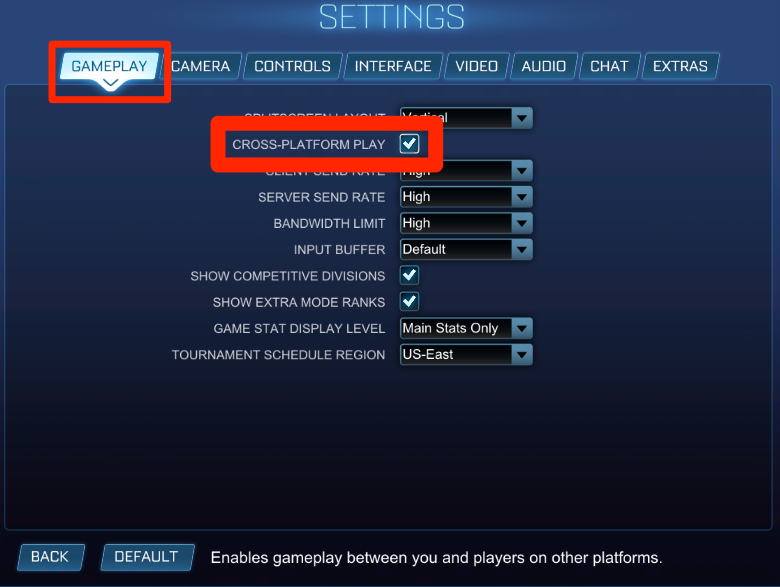 You can now compete against other Rocket League players using any platform you like to use.
Please be advised that there are certain limits, although they are not too severe. It will not be possible for other players to recreate the look of any vehicles or items that are unique to a particular platform. One example of this is the Mario and Luigi skins that can only be used on the Nintendo Switch. These skins are only available for use on that system. There is a considerable likelihood that gamers on systems other than your own won't be able to see the image you have uploaded to your profile. You also won't be able to type your own chat messages or conduct voice discussions with others who use other platforms; nevertheless, you will have access to a service that is called Quick Chat.
Play with cross-platform friends in Rocket League
After enabling cross-platform play, you will be able to quickly join a public game and compete against players on other systems. On the other hand, playing with particular people on other platforms requires somewhat more effort.
First things first, you need to put them on your Friends List. This is not required, but it does make the process of arranging games much simpler.
1. Start the Rocket League game and either click the square icon in the bottom-right corner of the screen or hit the right trigger button on your controller (console) (PC). This will bring up your Friends List in a new window.
2. Scroll down to the bottom of the Friends List and select the Add Epic Friend option. Then enter your friend's Epic Games ID.