How to Prevent LinkedIn From Sharing Your Profile Views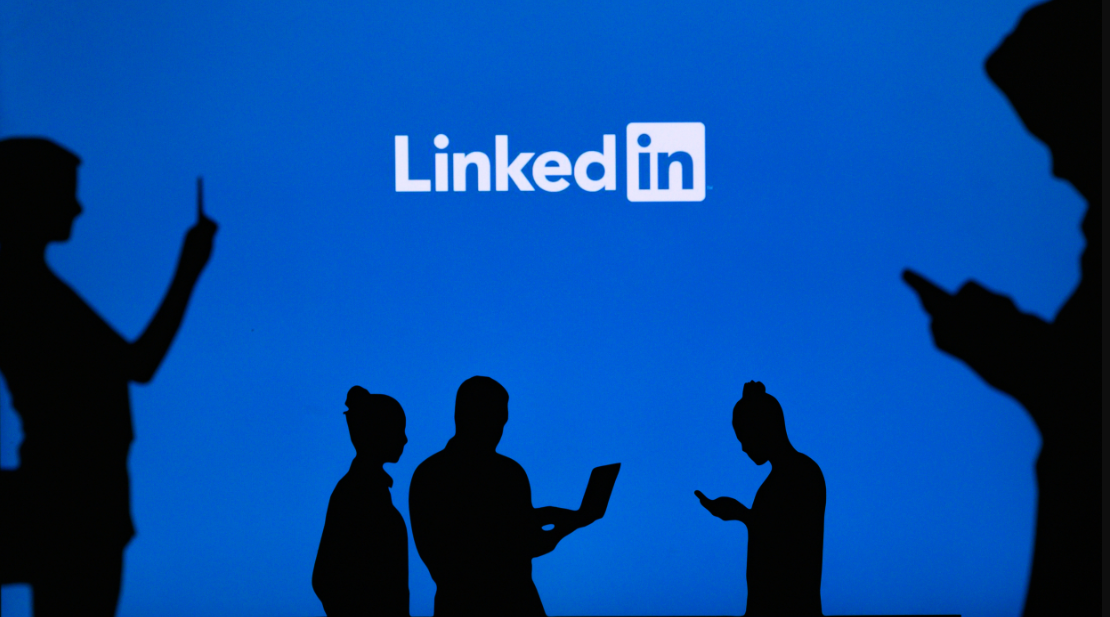 When you examine the profiles of other users on LinkedIn, the website alerts those other users and displays your name to those other users. It's also feasible that you'll let that individual know that you spotted their profile by sending them an email or a notification on the platform. This guide will take you through the procedures you need to take in order to prevent LinkedIn from making public the views that have been taken of your profile. So let's get started:
Read Also: How to Delete Linkedin Messages on Desktop
How to Prevent LinkedIn From Sharing Your Profile Views
It can seem odd to seek anonymity on a social network, yet other social networks don't operate in this manner at all. Both Facebook and Twitter do not alert the person whose profile you are seeing whenever you view their page. On the LinkedIn website, locate your profile symbol in the top bar, and then select the "Settings & Privacy" option from the drop-down menu that appears.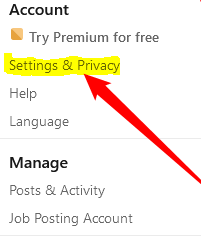 After clicking "Visibility" on the left-hand navigation, select "Profile viewing choices" from the drop-down menu.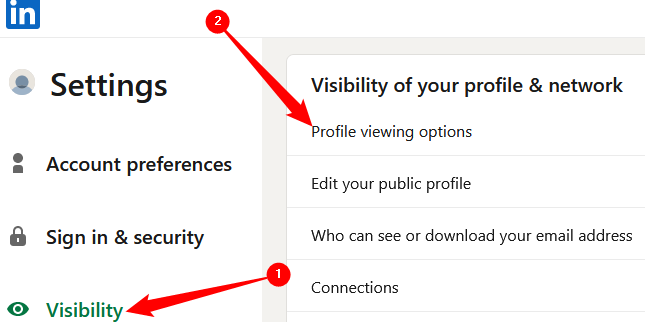 Choose the persona you wish to present. You have the option of exploring the site in complete secrecy by selecting the "Private Mode" option, or you can select the characteristics of your secret profile, which may display as "Someone on LinkedIn" or something more specific.
Once you view someone else's profile, the other person(s) will still be able to see that someone saw their profile; however, they will only be able to see that an anonymous person viewed it.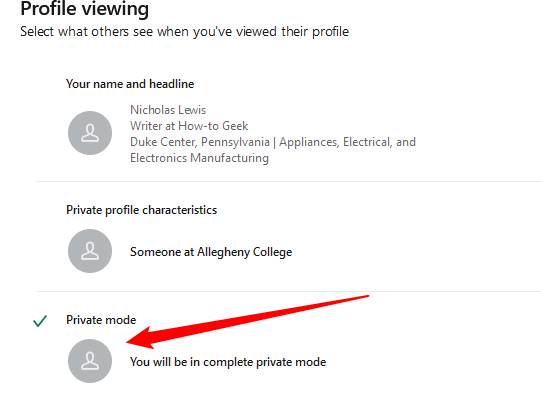 On this page of your preferences, LinkedIn will tell you that there is one drawback, which is that if you make yourself anonymous to other people, then they will also remain anonymous to you. When you choose this anonymity option on LinkedIn, the service will conceal from you the identities of other users who visit your profile.
FAQs
Can I make myself Anonymous on LinkedIn?
You are able to maintain your anonymity on LinkedIn, yes. Also, in case you were unaware of this fact, other users might be able to determine when you saw their profile. It's a little unsettling, isn't it? Yet, changing your profile to anonymous mode is an excellent option for snooping on other people's accounts who could have reached out to you.
Is LinkedIn private mode really private?
When a member of LinkedIn browses profiles in private mode, the owners of the profiles they see do not see the user's name or any of the other information contained in their profile.
Is LinkedIn really anonymous?
Even if you have a Premium account, you won't be able to see the names of other viewers who have chosen to browse in private mode or the attributes of their private profiles. When members see other members' profiles, we do not require them to share any personal information about themselves unless they choose to do so.
Will someone know if I search for them on LinkedIn?
You have the option to explore LinkedIn Profiles in an anonymous manner, which means that neither your connections nor the people whose LinkedIn profiles you are viewing will be able to tell that you are looking at their information.
What can people see on LinkedIn private mode?
You have the ability to view LinkedIn Profiles in complete anonymity when you select private mode as your browsing mode. When this setting is selected, the owners of the LinkedIn profiles you see will not be able to tell who is looking at their information. Even while they will be informed that someone is seeing their profile, they will not be able to determine who it is that is doing it.
How many connections on LinkedIn is good?
The typical range for the number of connections on a LinkedIn profile is anywhere between 500 and 999. So, according to this line of reasoning, the total engagement score (including likes, re-shares, comments, and so on) will be higher for someone with a higher number of LinkedIn connections than it will be for someone with a lower count.