How To Record Internal Audio On Mac – Complete Guide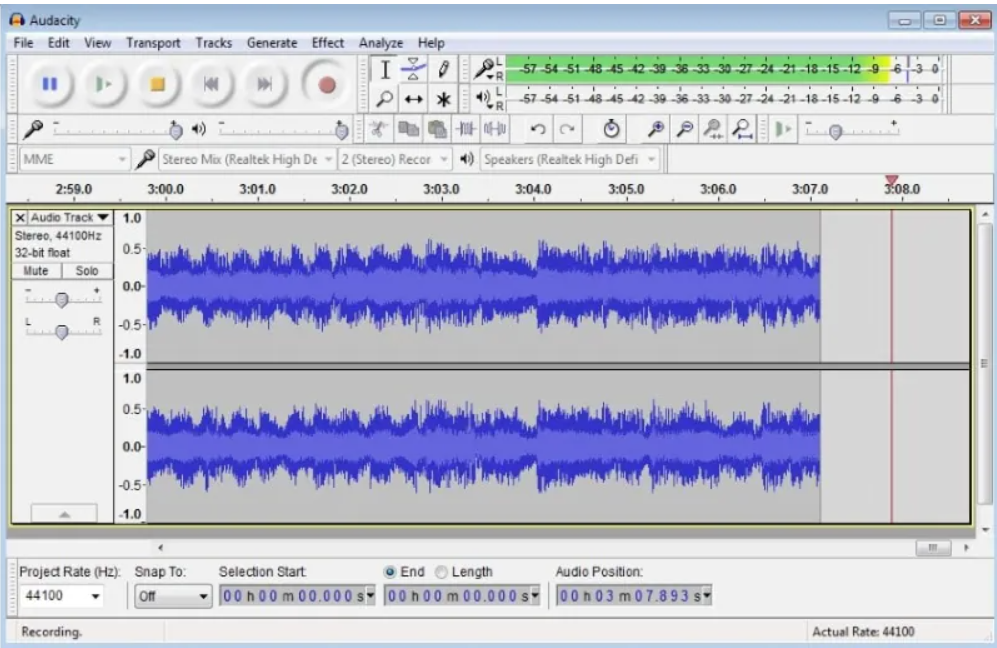 If you wish to record internal audio on your Mac, there are a variety of options that will make your job easier. In order to successfully download audio recording software for your Mac, you will need to perform extensive research on the criteria you have set. Each of them has distinct characteristics to satisfy the demands of the user, and how you intend to use them will determine which one you choose. There are several resources on the internet from which you can learn how to record internal audio on a Mac without sound, and you will undoubtedly be pleasantly surprised by what you learn in the process.
How to Record Internal Audio on Mac
1. Record Internal Audio on Mac with DemoCreator
Wondershare Democreator is one of the most user-friendly tools available, and it comes with a slew of extra features to help you make the most of your recording. With this incredibly clever programme, you can easily capture the internal audio of a movie or live streaming session without having to do anything. Probably the most useful feature of this programme is that it enables you to edit recorded audio and change the tracks to suit your preferences.
As an added bonus, Wondershare DemoCreator enables you to capture the system sound of your Mac along with the audio recording and then share it with your friends and loved ones through email or social media platforms. The following are the procedures to take in order to record internal audio on a Mac using DemoCreator: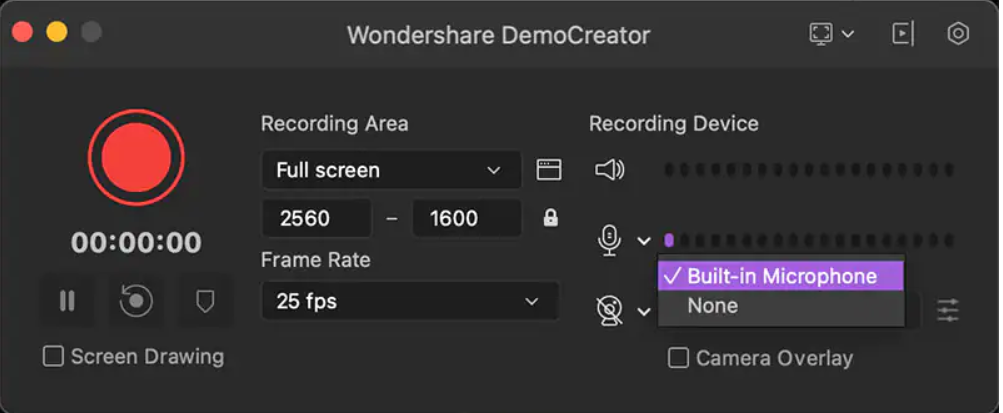 Download DemoCreator and launch it on your Mac.
Click on "New Recording" from the screen that is displayed
Choose the option "Record System Audio" and hit the Red button
Press Shift+Cmd+2 to end the recording, and then you can export it to your computer.
2. Audacity
Even if you have developed a fantastic film with exciting transitions, if you do not have audio, all of your hard work will be for nothing. As a result, in order to create the greatest narrated videos, you must use the best internal audio recorder. Audacity is one of the greatest free audio recording programmes available today, and it will capture your imagination. A balanced sound level is provided, as well as excellent recording quality with extremely minimal distortion. It boasts some of the most powerful capabilities while being very user-friendly. As a result, installing Audacity on your Mac will provide you with total delight.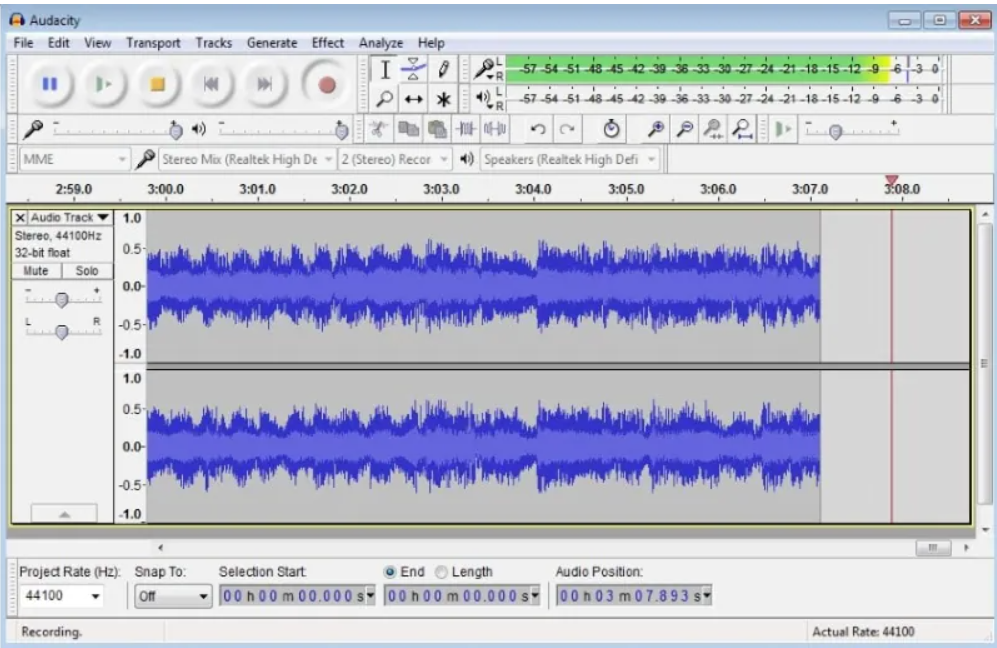 You may easily capture internal audio on your Mac using Audacity if you follow these easy instructions:
Audacity may be downloaded and installed on your Mac by visiting the official website.
To start Audacity, press cmd+space, enter "auda," and then hit Enter on your keyboard.
Select the "Recording" option from the drop-down menu in the top right corner of your screen.
To bring the procedure to a close, click on "Stop."
3. QuickTime
Your interest will be piqued when you discover that your Mac's internal audit is being recorded in the most efficient manner possible. The only way to do this is with Quicktime, which will offer you with the most efficient tools for recording the internal audio with simplicity.. You may quickly download the programme from the internet and use it to record any audio that is playing on the screen, as well as the system sound. You may also use Quicktime to capture the Mac's screen together with the internal audio and then share it with your colleagues. It will come as a surprise to them when they see the remarkable inventiveness that you will be able to do using Quicktime on your computer.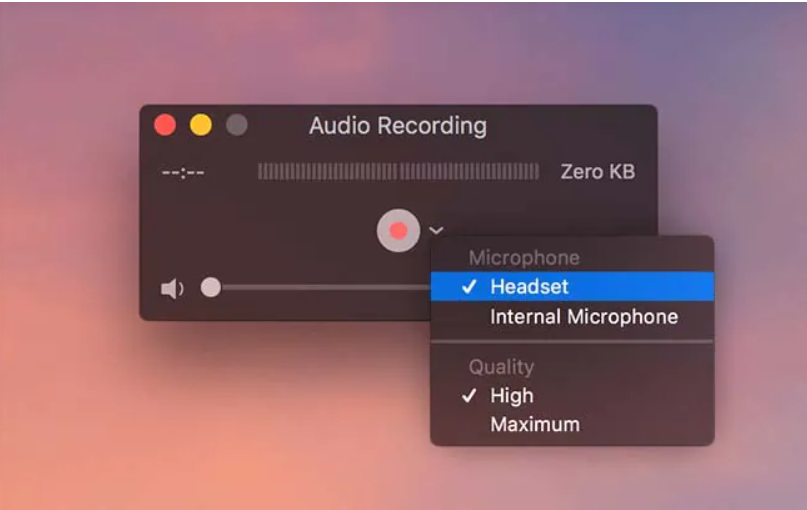 The following are the methods to record a screencast with internal audio on a Mac using Quicktime.
Quicktime App may be launched from the Applications folder on your Mac.
"New Audio Recording" may be found under the File menu option.
Press the "Record" button to begin recording.
The recording may be saved by selecting "Save As" from the File menu item.
4. Record It Audio Device
Record it is a screen recorder that allows you to simply capture videos and sounds with the highest audio quality. The Record It application enables you to record anything on your Mac, whether it's a video game, video instruction, or even a movie. You may also add your own comments to the videos in order to improve the quality of your recording and give it a more professional appearance. Download Record It from the Mac App Store, and after it has been installed, you will be able to accomplish marvels with its video editing and audio recording features, and you will be able to share your creations with your friends and loved ones through the internet once they have been shared with you.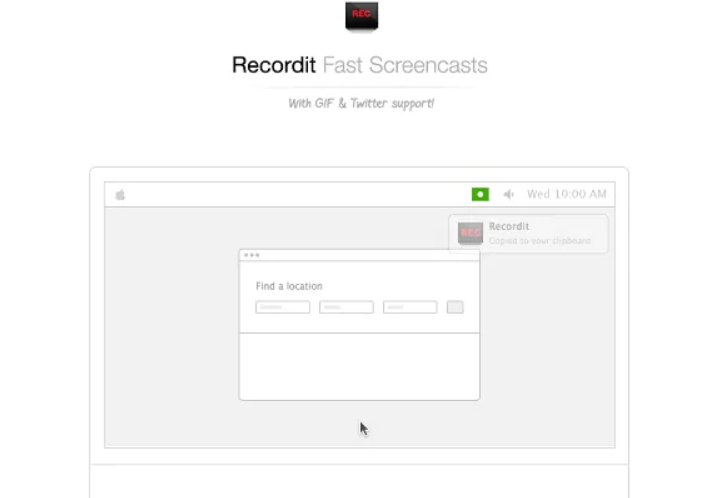 Following are the steps to record internal Audio using Record It.
To start the Record It Application
Click on the circular button "Record" on your Mac Screen
To finish the recording, click on the "Stop" button
5. Easy Audio Recorder Lite
The Easy Audio Recorder Lite, as its name implies, is a programme that is very simple to use and does not need any previous expertise to run. The fact that it takes less RAM to install means that it is ideal for individuals who do not have enough space on their hard disc.
Because it allows you to record from numerous sources, it is a really outstanding function. Easy Audio Recorder Lite is a free programme that can be downloaded off the internet and is specifically built for Macintosh computers. It allows you to record high-quality sound on your computer and then share it with others via the internet using the programme.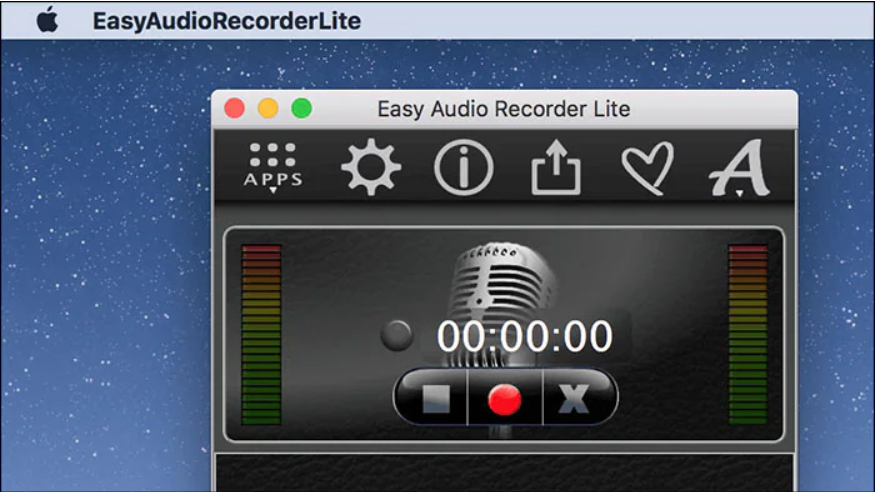 Following are the steps to Record Internal audio on Mac with Easy Audio Recorder Lite:
Open the menu and tap on the "Input Device" option
Select a source for Audio by specifying the format for the audio recording file.
Click on the "Record" button
When the process is over, Click on the "Stop" button
FEATURED Video
Related FAQs
Q1. Does Mac have an Internal Audio Recorder?
When it comes to the Mac, there isn't much in the way of an in-built audio recorder. Thus, you may discover that screen recording is not permitted Instead, you'll need to download audio recording software such as QuickTime in order to record your internal audio or the audio via a built-in microphone on your computer. Another alternative is to utilise Voice Memos, which allows you to use your Mac as a recording device while you're working on your project.
Q2. How can you record Internal Audio on Mac during Screen Recording?
Although QuickTime is capable of recording the contents of your screen, it is unable to capture internal audio while screen recording is in progress. As a result, you have the option of recording audio using an external microphone. Installing SoundFlower on your Mac is the most convenient approach. SoundFlower may be downloaded from the internet.
To establish a "Aggregate Device," go to the Audio Midi setup and press the plus symbol (+) twice. After that, activate SoundFlower 2ch by selecting the checkbox next to it. Select "Internal Audio rec" from the drop-down menu, and then run QuickTime to begin recording the Internal Audio of your Mac.
Q3. What is the best app to record tutorials and training videos?
Using Record It Screen Recorder, you can easily record your tutorials and training films on your mobile device. It is a free programme that can be obtained by downloading it from the internet. The most useful feature of Record It is the ability to add your comments and responses to videos after they have been recorded, which helps to increase your audience.
Q4. Which audio recorder software is easy to use?
If you are unfamiliar with the process of capturing the internal audio of your computer screen, Easy Audio Recorder Lite is a good starting point. With only a few clicks of your mouse button, you will be able to download the free programme from the internet and get started. It is simple to use and enables you to record and store anything that you want to your computer. You may also quickly share the recorded audio with your friends and family members by uploading it to the internet.
It is preferable if you can discover the most appropriate programme that will assist you in recording internal audio on your Mac computer. To be effective, it must be easy to use for you, and it must also have some strong features that will allow you to increase your level of enthusiasm for your creative endeavours. You may start living your life and achieving your goals at any point in time with the help of this amazing programme. It will undoubtedly increase your self-confidence while also meeting your audio recording requirements.
PEople Also Asked: How to screenshot on Mac Without Keyboard – Tips and Tricks