How to Restart the Touch Bar on a Mac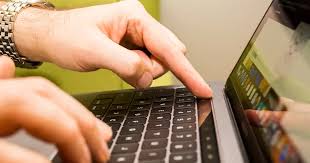 However, many customers believe that the Touch Bar on the MacBook is not always functional. Although it appears modern and luxurious, many users believe that it is not always practical on their MacBook Pro. Furthermore, for many users, it is prone to freezing or not responding from time to time. Fortunately, if you occasionally face problems with your Touch Bar, you can rest confident that they are simple to resolve without having to restart your MacBook.
However, the Touch Bar on the MacBook Pro provides a range of shortcuts that vary depending on the programme, and it does not always function as planned. Eventually, users may notice unexpected behaviours with it, such as freezes or individual buttons not responding while pressing certain buttons.
If this has occurred to you, you should be aware that you can resolve the situation without having to restart your Mac. To learn how to fix the Touch Bar when it stops working, continue reading.
Read Also: How to Crop a Screenshot on Mac
How to Restart the Touch Bar on a Mac
The Activity Monitor may be used to restart the Touch Bar's background process if it has been interrupted. Here's what you should do:
1. Launch the Finder and type "activity" into the search bar. When you see Activity Monitor in the Finder, double-click it to open it.
2. In the Activity Monitor, type "control" to see what comes up. When you see Control Strip, click on it to activate it.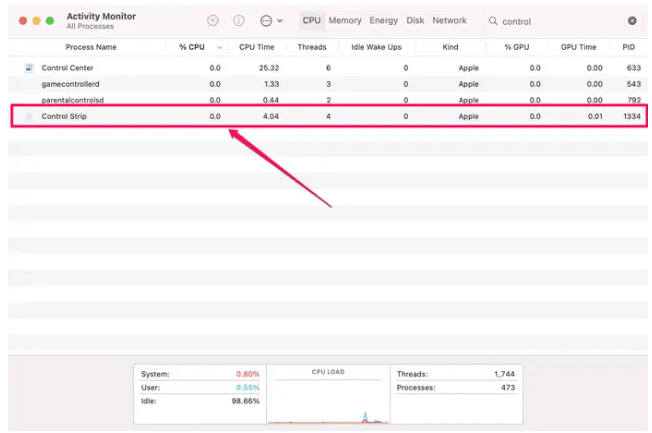 3. Using the X at the top of the Activity Monitor box, confirm that you really do want to shut down the service by clicking Quit once more. It will automatically restart.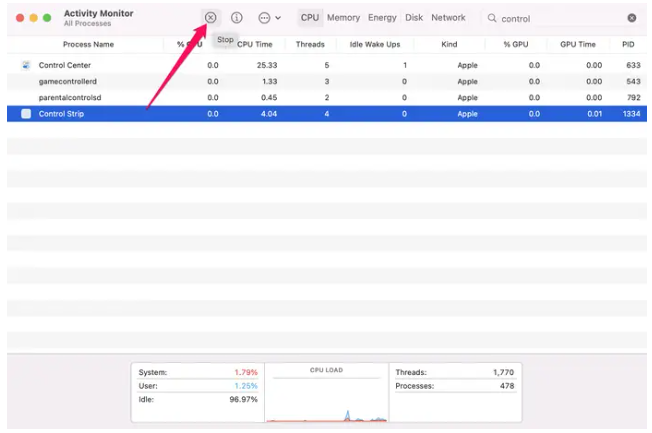 Examine the Touch Bar's functionality. If the Touch Bar is still not responding, try restarting it using the Terminal application:
1. Launch the Finder and type "terminal" into the search bar. When you find Terminal in the Finder, double-click it to open it.
2. In the Terminal window, type sudo pkill TouchBarServer; then press Enter to execute the command.
3. You will be prompted to enter your administrator password on the next screen. Now is the time to enter it.
4. Type sudo killall "ControlStrip" into the command prompt and hit Enter.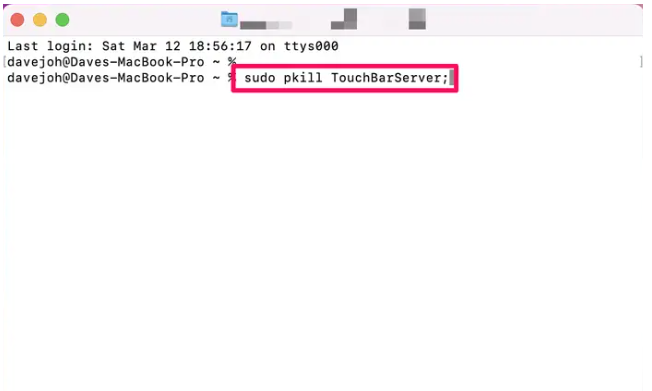 The Touch Bar should resume and begin to function correctly once again.
Video
FAQs
Because it is manufactured by Apple, it is devoid of any buttons, including an eject button, on the front. Because most new and casual Mac users are unfamiliar with the drag-to-eject and context-menu eject techniques, Apple decided to integrate the eject key into the MacBook Air itself in order to make the drive more streamlined with the Mac.
Touch ID on a desktop computer functions as expected. An embedded fingerprint sensor may be found in the upper right corner of the keyboard. 'Eject' is no longer available on existing Apple keyboards, and it has been replaced with 'Delete.' Additionally, it allows you to unlock your computer, pay with Apple Pay, and unlock a password manager, among other things.