How to Restore Contacts on iPhone from iCloud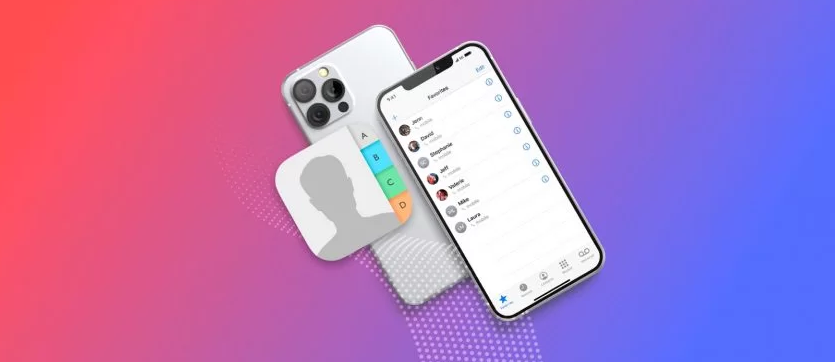 Have some of the contacts on your iPhone vanished or been removed entirely? This can be a very irritating situation! Unfortunately, unlike recovering recently deleted images from the trash can, there is no built-in option on the iPhone that allows you to restore deleted contacts. The good news is that if you want to recover deleted contacts, you can retrieve them from an iCloud backup. If this is something that you are interested in doing, go here. This post will teach you how to retrieve your iPhone contacts from iCloud using your Apple device. So let's get started:
Read Also: How to Refresh Quick Add on Snapchat on iPhone or Android
How to Restore Contacts on iPhone from iCloud
You will need to have access to either an iPad or a computer in order to employ this method of data recovery in order to retrieve your contacts. In addition to this, you will require an iCloud backup of your contacts that dates back to a time before they were removed from your iPhone. The following steps will walk you through restoring your iPhone's Contacts app backup from iCloud in order to retrieve deleted contacts:
1. You can do this by entering your Apple ID and password onto iCloud.com.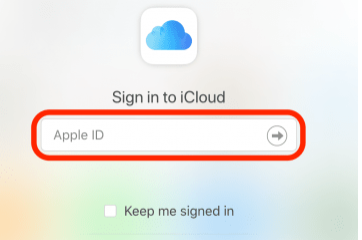 2. Select Settings from the drop-down menu.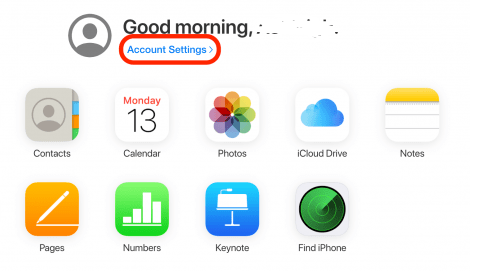 3. Click the "Restore Contacts" button located under "Advanced."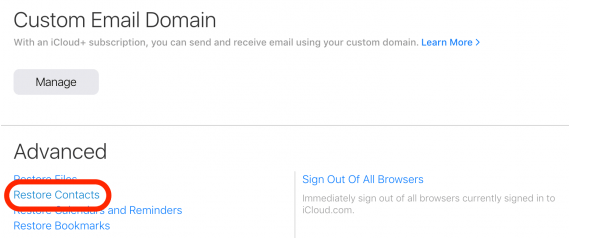 4. Click the Restore button next to the date that is immediately before the date on which you deleted the contacts.
5. To confirm, click the Restore button once more.
After the process of restoring your contacts has been finished, iCloud will send you an email to confirm that your contacts have been restored to the Phone and Contacts app on all of the devices that are linked with your Apple ID.
FAQs
Can we restore contacts in iPhone?
Restore your bookmarks and contacts from an earlier version of the app.
Create an account on iCloud.com. Once you have reached the absolute bottom of the window, click the Data Recovery option. Choose either Restore Contacts or Restore Bookmarks from the drop-down menu. Choose the option to Restore next to the date that was before the content was erased.
Why my contacts disappeared on my iPhone?
In most cases, this occurs as a result of the new iOS's instability or a bug in the software. And to ensure that this problem does not occur again with your iPhone contacts, you should verify that you have a backup of both the iPhone and its contacts. so that you will always have the option to restore them.
Where are my iPhone contacts?
On the Home Screen, you'll find an icon labeled Settings. Tap the Contacts icon after scrolling down the page. Tap the "My Info" button after scrolling down. Your list of contacts will then be displayed.
Can I see my contacts on iCloud?
On iCloud.com, you'll see the option to view contacts that have been saved to iCloud. You also have the ability to alter the presentation and formatting of contacts.
Why is contacts not showing in iCloud?
Be sure that every one of your devices has the same Apple ID to sign in to iCloud so that you can access all of your data. After that, check your iCloud settings to ensure that the Contacts, Calendars, and Reminders options are switched on. Make sure the date and time on your device are set correctly for where you are right now by checking these settings.