How to Search for a Word in Google Docs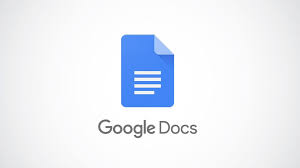 Google Docs are well-known for being simple to use. Their interface is similar to that of typical word processing software, and they have the same features as the Microsoft Word programme or Apple's Pages word processor, such as a variety of fonts, bolding, italics, control over indents, lists, bullet points, and so on. They are also free.
It's also simple to search for documents in Google Docs, just as you would expect from any excellent Word processor. Using only a few clicks (or taps if you're on a mobile device) you may locate any word or phrase in the text and, if you'd like, you can change it in one or all of the instances in which it appears, depending on your preference. Here's how to do it.
Read Also: How to Insert a Text Box in Google Docs
How to Search in Google Docs on a computer
1. Open the Google Doc on your computer and fill in the blanks.
2. Select "Find and replace" from the "Edit" menu on the taskbar, then click "OK."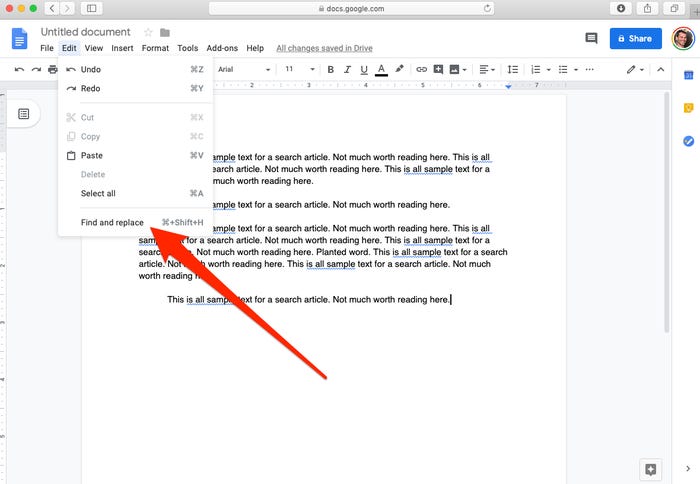 3. You may then put in the word or terms that you want to look for in the popup window, pressing the "Next" button as many times as necessary.
4. In order to replace a selected occurrence, you may either enter in the replacement word or term and then press "Replace," or you can choose "Replace All."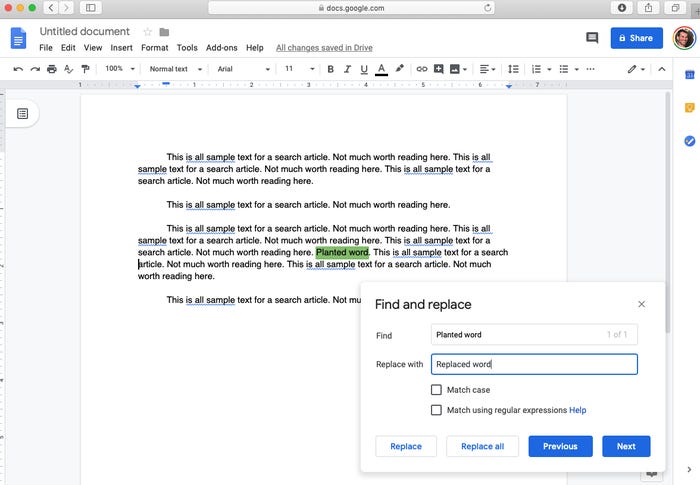 Searching and replacing text on a Mac is accomplished by pressing the Command+Shift+H keys simultaneously. On a computer, the shortcut is CTRL+H.
Using the keyboard shortcuts Command+F on a Mac or CTRL+F on a PC, you can identify a phrase you are not planning to replace with something simpler.
How to Search in Google Docs on an IPhone
1. Open the Google Doc from the mobile application.
2. Click on the three horizontal dots in the upper right corner of the screen.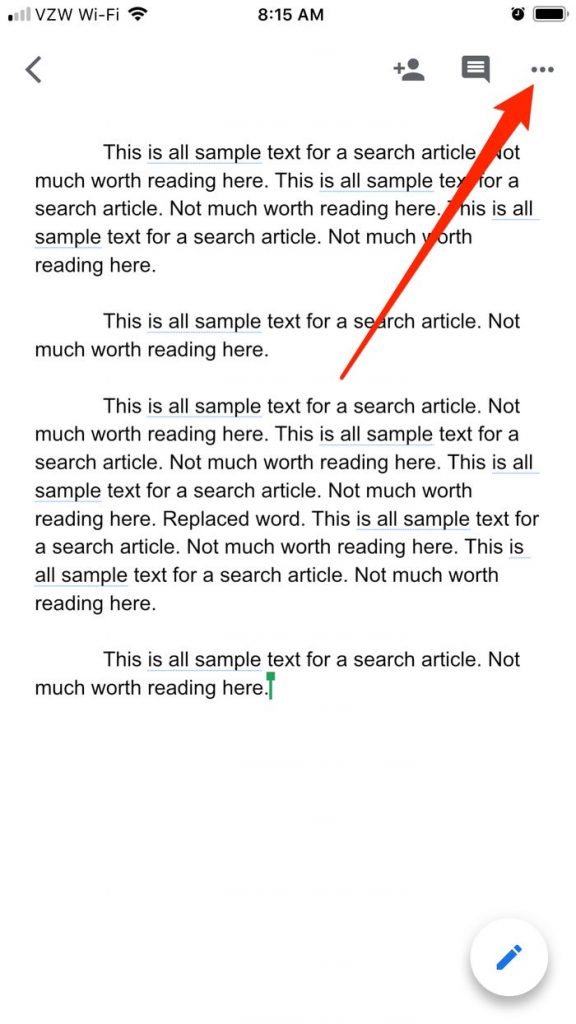 3. On the menu that pops out, tap "Find and replace."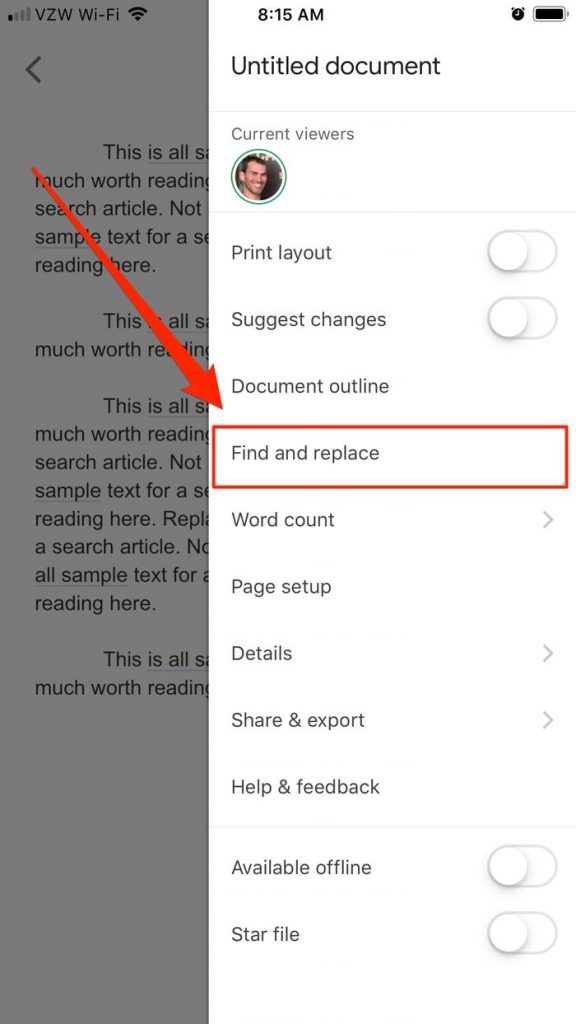 4. In the text box at the top of the screen, enter one or more search terms, and then press the "Search" button at the bottom.
5. If you choose, you may input a word or phrase to replace the selected copy, and then click "Replace" for a single substitution or "All" for a complete replacement of all instances of the phrase.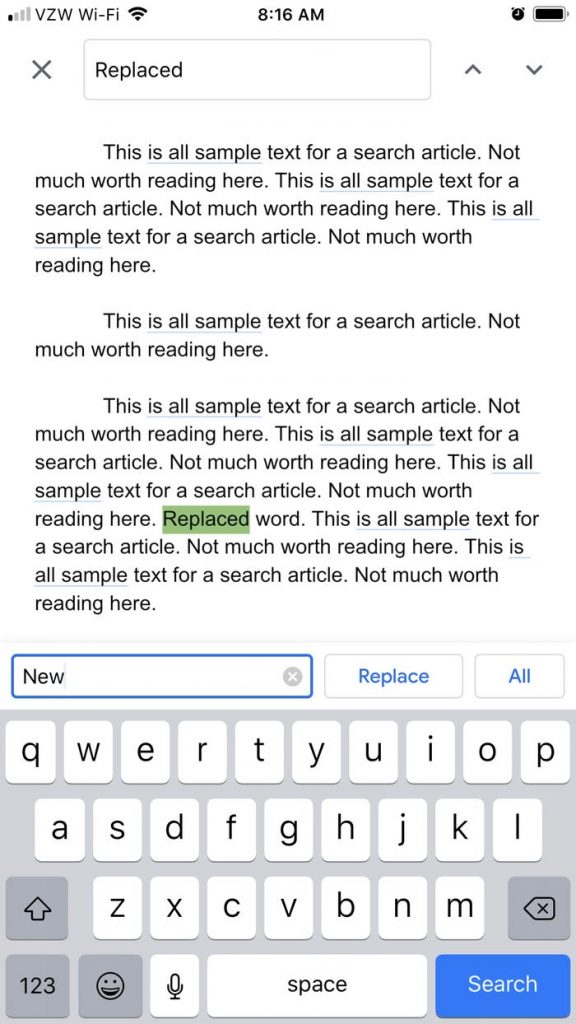 How to Search in Google Docs on an Android Device
1. Open the Google Doc in a new tab.
2. Press the three vertical dots on the screen.
3. Select "Find and replace" from the drop-down menu.
4. Type in the word or phrase you're looking for, then hit the magnifying glass icon to begin searching.
5. Select "Replace" or "Replace all" from the drop-down menu.
Video
FAQs
Can you search for a word in a Google Doc?
You may also utilize the Find and Replace feature via the Google Docs mobile applications, which are available for both iOS and Android devices. That's all there is to it; Google Docs will now have correctly substituted your word or phrase.
Is there a search bar in Google Docs?
Open the Google Docs document that contains text by first launching any browser on your desktop and then clicking on it. Simply pressing Ctrl+F (Command+F on a Mac) will bring up the Search box in the top-right corner of the window, allowing you to find whatever word you're looking for. In the Search box, type the term or phrase that you wish to look for in the database.