How to Send an Invoice on PayPal Account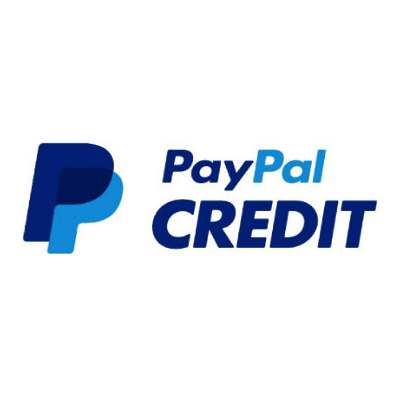 If you're looking for an easier way to manage your billing process, you may want to consider using a Receipt Template. In this post, we'll break down the steps involved in sending an invoice through PayPal, as well as how to set up recurring billing for your customers using accounting software. By scheduling recurring invoices, you can save time and streamline your billing process. To achieve this, follow the steps outlined below.
Read Also: How To Change Name on PayPal
How to Send an Invoice on PayPal Account
If you would like to send an invoice using PayPal, please send it adhering to the following instructions:
1. Once you have successfully logged into your PayPal account, go to the very top of the website and choose the Send & Request option from the menu that appears.

2. Select You can send an invoice by selecting the option that is located in the sidebar to the right.

3. Input an email address where it says "Bill to," or click the option to "Bill multiple customers" to enter many addresses at once. Both of these options are located where it says "Bill to."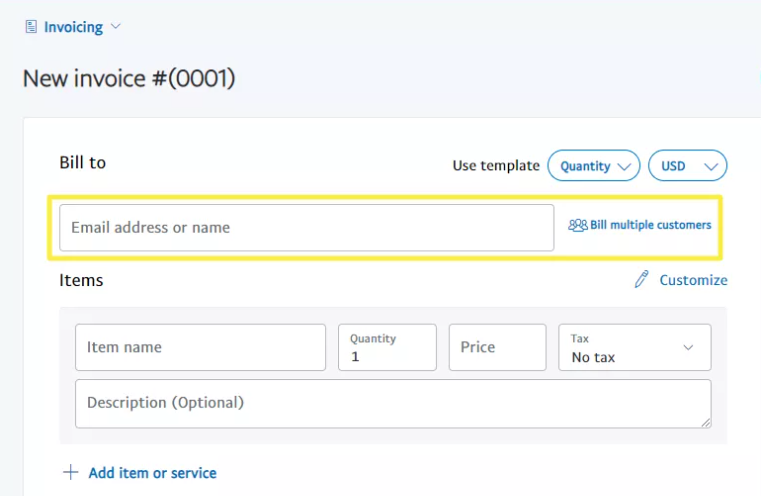 4. On the screen that confirms your order, after making sure that the "Ship order to" box is ticked, select "Add address" to include delivery details with your submission. In addition, you have the option of copying additional receivers on the message that you are sending out to the world.

5. Please provide a comprehensive explanation for the expense that was incurred in the section of the invoice that is labelled "Items." Whenever you wish to add several products or services, select the "Add item or service" option from the drop-down menu. You also have the choice to leave a message for the customer, which may contain the terms and conditions of the transaction, and you have the ability to quickly issue a reference number for the transaction.

6. You can send the message to the recipient by clicking the Send option that is located at the very top of the page. You also have the option of selecting the Share link to invoice option by clicking the down arrow that is located next to the Send button, and then selecting that option from the drop-down menu that displays after you make your selection. You will receive an email containing a link that you may copy and paste into a text message on your mobile device or into any other website you want.

Why Should You Use PayPal to Send Invoices?
When an item or goods are billed to a customer or client through PayPal, the invoice will include a link that, when clicked, will take them directly to PayPal, where they may make a payment (through PayPal) for the item or items that they have been billed for. The Photography Invoice Generator anchor provides an efficient way for photographers to create and manage their invoices. There are a variety of benefits that come along with using PayPal to send invoices, including the following:
Make it easy for your customers and patrons to pay you for the products or services they have purchased from you by offering multiple payment options.
You can send reminders of bills that have not been paid, record payments, and more when you use PayPal to send invoices since it gives you the opportunity to schedule when an invoice will be produced, send reminders of bills that have not been paid, and more.
Because sending invoices through PayPal is so easy, even sole proprietorships and other small businesses can reap the benefits of using the service.
FAQs
Are there any fees associated with using PayPal invoices?
Using PayPal to create invoices is a service that does not incur any fees whatsoever. After you have been provided with the aforementioned sum of money, and only after this point, will you be accountable for paying the associated fee for the transaction.
What are some alternatives to invoicing using PayPal?
There are numerous options to making use of PayPal's invoicing software, some of which are FreshBooks, QuickBooks, Odoo, Marketing 360, Zoho, and Chargebee.
What are some of the advantages of using software to manage billing?
By automating a number of activities that would otherwise be carried out manually, billing software makes it possible to reduce the likelihood of making any human mistakes at all. This helps to save time as well. Billing, invoicing, and other procedures can be improved along with project and customer management through the use of automation. In addition, the processes of billing and invoicing are more streamlined on your end, and bills are processed and delivered in a timely manner.