How to Send Money on Facebook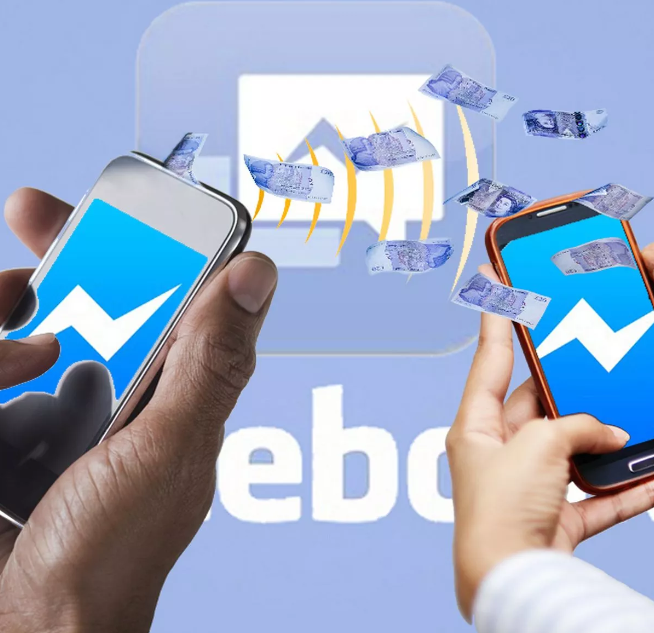 With the ability to send and receive money in the United States using Facebook Messenger with a valid debit card (only Visa or Mastercard) or a PayPal account, it is simple to pay friends back for movies or get rent from a roommate. Facebook Messenger is only available in the United States. By reading the following essay, you will get the knowledge necessary to send money on Facebook. So let's get started:
Read Also: How to Contact Facebook Customer Support
How to Send Money on Facebook
On Mobile:
1. Open the Facebook Messenger app on your iOS device, whether it's an iPhone, iPad, or Android.
2. Begin a new chat by tapping the symbol that looks like a new message in the upper-right hand corner of the screen. Tap on the individual's name in your email if you would like to contribute money as part of a conversation that has already been initiated.
3. While you are participating in the conversation, tap the "$" icon that is located to the left of the textbox. Tap the "OK" button in the top right corner of the next screen if you have never sent money using Messenger previously.
4. After that, input the amount of money that you want to transfer to the receiver, and if you like, you may also add a note to the transaction.
5. Tap "Pay." In the following window, choose to either add your debit card or your PayPal account. After you have followed the prompts to set up your preferred mode of payment, hit the "Save" button, and then tap the "Pay" button to finalize your purchase.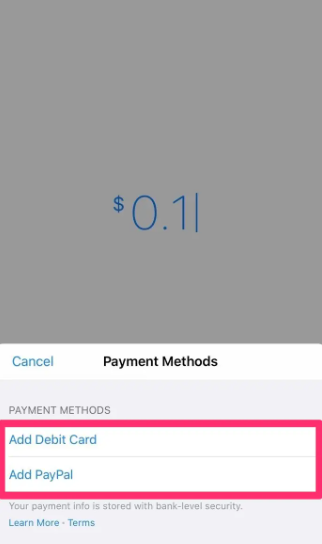 On PC or Desktop:
1. Launch Facebook on your computer, either a Mac or a PC.
2. Begin a chat with the person to whom you would like to transfer money by either clicking the messenger button in the top menu or locating the individual in the "Contacts" list displayed on the right side of your screen and initiating a conversation with that person.
3. In the lower-right corner of your screen, underneath the text box in which you are having a discussion, you will see a sign that looks like a dollar. Click this sign.

4. Indicate the total dollar amount that you want to transfer to the recipient by using the "Amount" field. Please enter the information for your debit card here.
5. Finally, to complete the transaction, click the "Pay" button.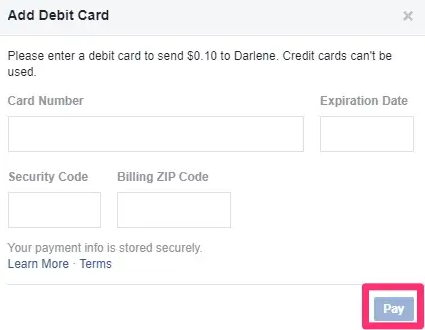 FAQs
Why can't I send money on Facebook Messenger?
It's possible that your friend is located in a country other than the United States, which would prevent Messenger from processing the payment you sent them. Your acquaintance does not have a minimum age of 18 years old. Your friend's account does not currently have any payment methods associated with it.
Did Facebook get rid of sending money?
When the 29th of September 2022 rolls around, the ability to send and receive money using Facebook messaging will no longer be supported. Using the Messenger software on your mobile device, you can continue to send money to your loved ones, including friends and family.
Is it free to send money on Facebook?
There are no transaction costs associated with sending or receiving money through Messenger. Everyone can use this tool to transfer money to their loved ones completely free of charge.
Why is FB Pay not working?
If Facebook Pay is not functioning properly, the issue is likely caused by one of two things: either you or the other person do not meet some fundamental conditions, such as location or age; or a valid payment method is not being used.
What is the difference between Facebook Pay and Messenger Pay?
The functionality of Facebook Pay is identical to that of Messenger, and there are no associated fees. Users can attach a debit card, PayPal account, or major debit card to their account, which is a functionality that is not accessible for Messenger's payment system.