How to Set up Donations on Twitch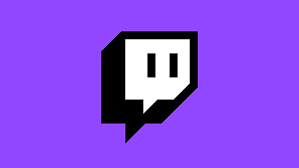 This post tells you how to use the four most common donation alternatives for Twitch streamers: Twitch Bits, a PayPal.me link, cryptocurrencies, and Streamlabs.
Read Also: How To Add Commands On Twitch
Twitch Bits
Bits, which can sometimes be referred to as cheers, are Twitch's official currency for monetary donations. However, they are a little bit more difficult than simply transferring some cash to a streamer with the touch of a button, and only Twitch affiliates and partners have access to them. Bits are essentially a sort of digital currency that can be acquired directly from Twitch via Amazon Payments and paid for with money from the real world.
These snippets can then be utilized from within the chat box of a Twitch stream to activate a unique audio and visual alert onscreen. Users are able to get unique badges that are displayed next to their names within the stream's conversation as a reward for using their bits. They will progress through the ranks of the badges more quickly if they use more bits. The Twitch streamer receives $1 for every 100 bits that are used during their stream, which works out to 1 cent each bit.
1. Cheering functionality is turned on by default for all new Affiliates and Partners on Twitch.

2. The configuration options for Cheering may be found by navigating to the Dashboard > Partner Settings > Bits & Cheering menu item.
3. The only thing your viewers need to do to utilize their bits in your channel today is type "cheer" followed by the number of bits they want to use. For instance, cheer5 would utilize five bits, whereas cheer1000 would utilize one thousand.
Should You Accept Donations on Twitch?
On Twitch, accepting money and tips from viewers is a common activity that is not frowned upon by either the streamers or the viewers. One of the few ways that smaller channels can generate cash is through donations. On the other hand, it is essential to educate yourself about Twitch subscriptions after you have amassed a larger number of followers on Twitch and have become a Twitch affiliate or partner. On Twitch, subscriptions have proven to be incredibly successful, bringing in substantially bigger quantities of money than one-time gifts and presenting the possibility that those numbers will rise over time.
How to Encourage Your Twitch Viewers to Donate
Most viewers on Twitch are more than happy to support their favorite streamers, but they won't think to donate if they don't know it's an option. Here are some simple ways to remind your audience to donate without coming across as pushy or spammy.
Thank your donors verbally during a stream. This reminds viewers that donating is an option and rewards donors with three seconds of fame.
Add a Recent Donor widget that displays the last few donors' names to your onscreen Twitch layout. Use the Streamlabs service and the OBS Studio program to do this. This won't be an option if you stream directly from your video game console.
Create a list of donors on your Twitch profile page. This could get unwieldy for large channels, but for streamers with small audiences, this can be a great way to thank donors and encourage those who haven't yet to give it a go. Some streamers also create lists of their top five donors, which can encourage competition among viewers.
Create a goal. Viewers are more likely to donate if they know what their money is going toward. Services such as Streamlabs can create a free progress bar to add to a stream layout in OBS Studio. This visualization updates in real-time as people donate and can motivate an audience to work toward a goal. You can mention donation goals verbally and within your profile.
Use custom alerts. One of the best ways to reward donors is by customizing your alerts. Alerts are visual and audio cues that trigger during a live stream when a viewer follows, subscribes, donates, or tips with bits. If you've seen a message like, "Thanks for following!!" onscreen, you've already seen an alert in action. You can customize alerts in Streamlabs with any animated gif and sound file. Entertaining combinations tend to encourage viewers to donate again to see the alert.
Video