How to Share Your Location on an Android Devices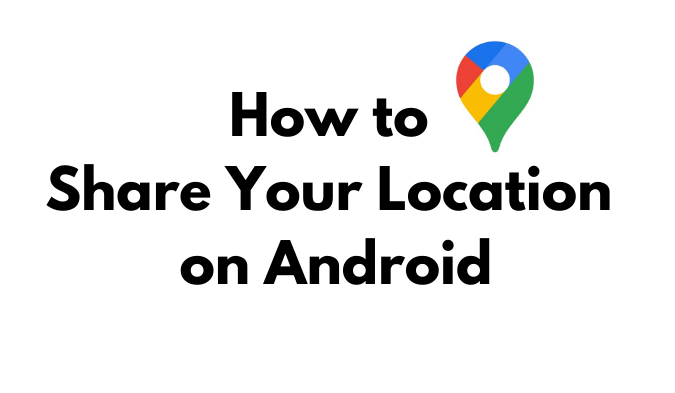 This article provides information on how to share your location using an Android device, whether you want to share your current location or your real-time location as you move around. You can share either your current position or your real-time location. These instructions will be useful regardless of whether or not the person in question has an account with Google. This is because the guide covers a variety of different approaches. So let's get started:
Read Also: How to Get Back Facebook Dark Mode On Your iOS and Android
How to Share Your Location on an Android Devices
This article will focus on two ways to share your position using Google Maps, despite the fact that there are location-sharing apps available from third-party developers that also disclose your location.
With Automatic Updates
Utilizing the Location sharing tool that is already integrated into Google Maps is the first and, depending on the specifics of your scenario, possibly the most effective way. You can choose a set length or offer your real-time location forever, so that it never expires; this gives the other person the ability to monitor your location for as long as you choose to give them permission to do so. In order to share their location via this approach, the person will require a Google account.
1. To open the menu, tap the image of your Google profile that is located in the top right corner.
2. Select the option to share your location.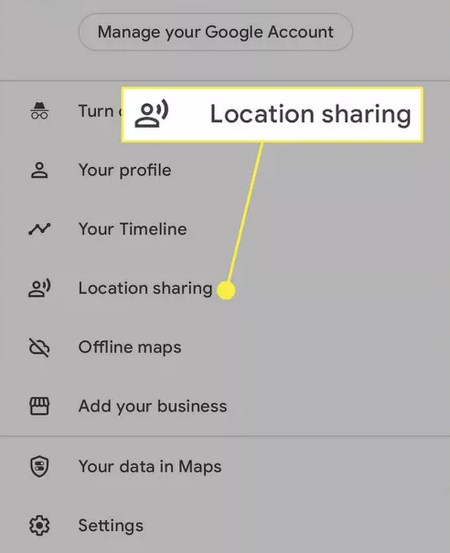 3. Click the "New share" button located at the bottom of the screen.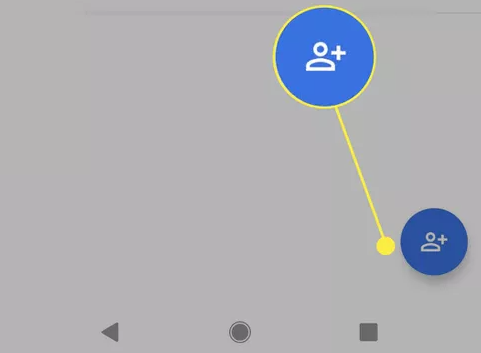 4. You have the option of choosing how long your location will be shared. You have the option of selecting the limited-time feature, which will allow the other person to view your whereabouts for a period of time ranging from fifteen minutes to a whole day. Choose the option Until you turn this off if you want to share it eternally.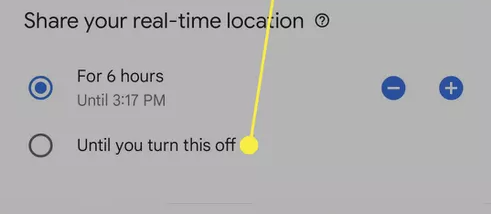 5. Choose a contact or several from the available options. You can see more people by scrolling to the right of the screen.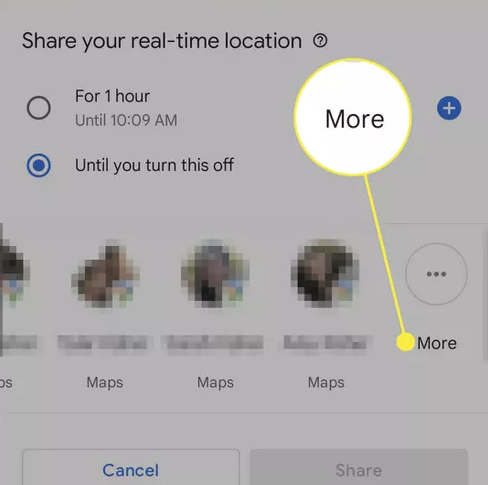 6. Tap the Share or Send button, depending on whether you chose the contact manually or automatically.
To Non-Google Users
Use this method if you want to send your location to someone who does not have a Google account, or if you do not want them to have to go through the hassle of logging in to their account. This is also an excellent way to transmit your location to multiple individuals at the same time, such as through a group chat or an email to all of your contacts.
The steps that need to be taken in order to complete this procedure are extremely similar to the ones that were outlined earlier. One significant distinction is that you won't be able to submit your location that is always being updated; instead, the link to your location will become invalid after the amount of time that you specify.
1. Repeat steps 1–3 exactly as they are shown in the previous section: picture of your profile > Locations you've shared > New shares.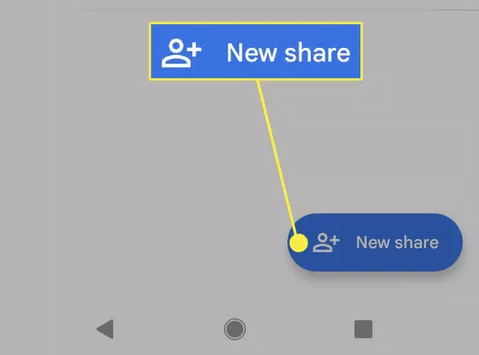 2. You have the option of deciding how long others will have access to your location. There is a range of available times, starting at 15 minutes and going up to 24 hours.
3. Select an application to serve as the medium for sharing the link. If you would prefer email the link at a later time or in an application that is not listed there, you can select Copy to clipboard by scrolling all the way to the right.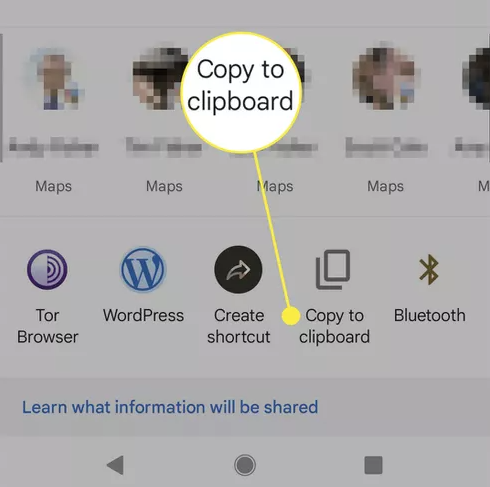 4. To make your name, photo, and location visible to everyone who has the link, select Share at the window that appears describing the situation. The countdown will get underway as soon as possible.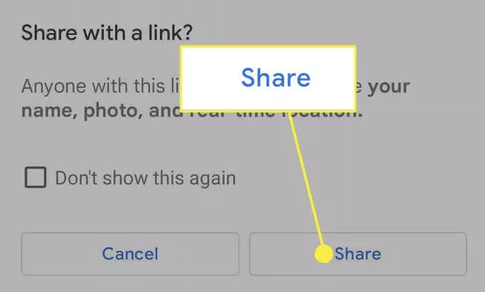 FAQs
Where can I find the instructions to disable location monitoring on Google?
You can prevent Google from tracking your location by going to the My Activity page on Google and selecting Location History > Turn Off or Choose an auto-delete option from the drop-down menu.
Can Android and iPhone track location?
Find My Device is yet another method that works exceptionally well for tracking an Android phone through an iOS device. It is a cost-free web feature that can be accessed by Android users who have accounts with Google. If the Android phone is not connected to the internet, you might not be able to use this feature. In the event that it is not online, it will display the Android phone's most recent known location.