How to Share Your Location on iMessage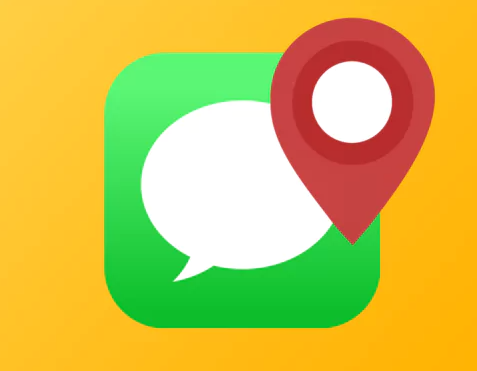 It is not only extremely handy to be able to send someone your current position, but it also has the potential to be of use in an emergency circumstance. If you have an iPhone, you can easily share your location with the individuals in your contact list without downloading a third-party application that is specifically designed for this purpose. Using the iMessage software that is installed on your iPhone, you are able to send your location to other iPhones and Apple devices. The methods required to send someone else an iMessage with your current location will be outlined in this post. So let's get started:
Read Also: How to Set Up iMessage on Your Mac
How to Share Your Location on iMessage
Before I continue with the step-by-step instruction on how you can send your location on iMessage, you need to know how you can enable location sharing in the first place. Once you are familiar with that process, I will begin with the guide. Because of this, if you don't allow this setting, you won't be able to broadcast your location to the recipient. For your mobile device to provide an accurate location fix at any given moment, the GPS function must be turned on. If you do not enable location services on your mobile device, it will not be able to use the in-built GPS functionality.
1. Enable Location Sharing
To achieve this result, simply proceed in the following manner:
1. Open the Settings app, and when the menu that displays, select "Privacy" from the list of options.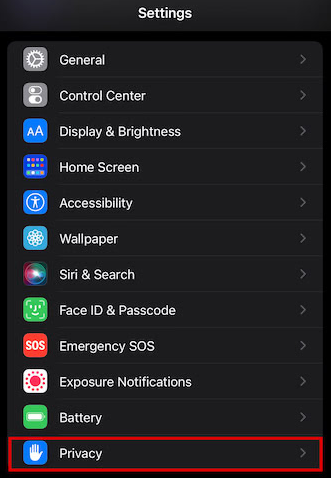 2. After that, choose "Location Services" from the list of available options in the menu.

3. There is a selection there that you may make, and it is called Location Services. Make sure you check to see if it has been activated.

4. As soon as location sharing is enabled, you will be able to send a message to your contacts via iMessage that includes your present location.
2. Send Your Location With iMessage
iMessage is a useful program that can be found on iOS devices. You can send bubble screen effects with iMessage, compose handwritten messages, and even share your location using the Messages app all from within the app itself.
1. Launch the Messages app on your iPhone, then locate the thread in which you wish to participate in the topic about sharing your location.
2. Look for the Google Maps app in the list of available downloads that is located below the text.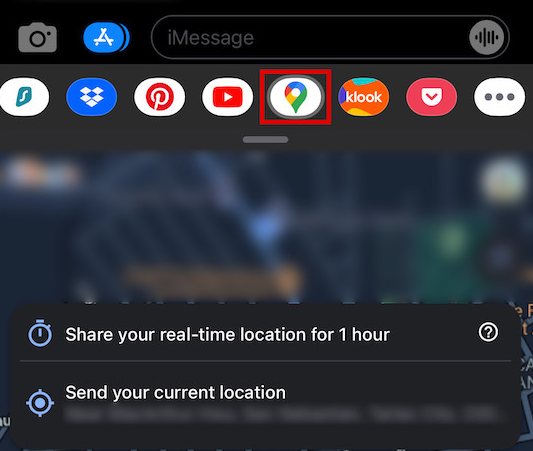 3. The "Send your current location" button can be accessed by tapping on it.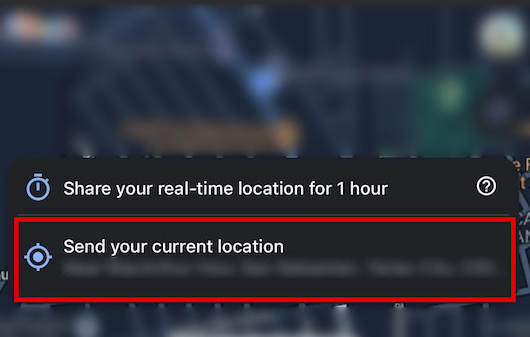 4. If you would like to add some text, you can do so here. When you are finished, you can email it by clicking the blue arrow button with the top-facing direction on the side.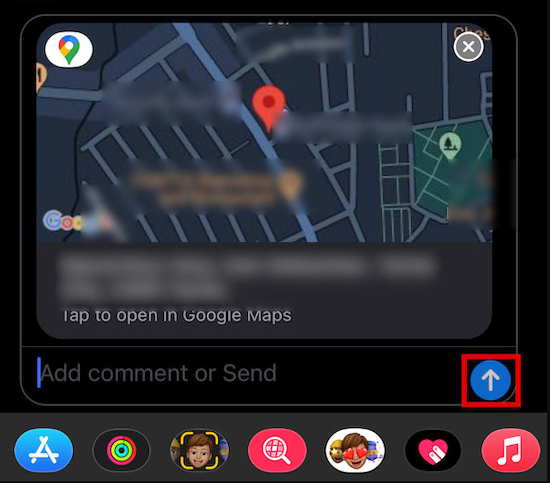 5. Your current location will be communicated to others via iMessage at this time.
The receiver will be shown with a map showing your current location. They also have the option of tapping the "Directions" button within the Maps app to receive turn-by-turn directions to your location.
FAQs
Why can't I just iMessage the location to someone?
First and foremost, the recipient of the message must also possess an Apple device. In addition to this, the recipient's device has to have iMessage turned on. You will not be able to send locations with any services if you do not have the Location Services function turned on in your iPhone, so be sure to enable it.
Can you get someone's location via iMessage?
Yes, you are able to send a link to your current location to a contact whom you are chatting with using the iMessage app. You can, of course, ascertain their location as well, provided that they give you permission to do so.
Can I track a message's whereabouts after it's been sent?
Messages are typically delivered to the server of the provider first, and then they are delivered to the device of the recipient. As a result, you will need assistance from other people in order to track down the place. On the other hand, there are various tools available, such as Locationtracker, that will assist you in tracing the location of a message based on the phone number.