How to Sign Documents on Android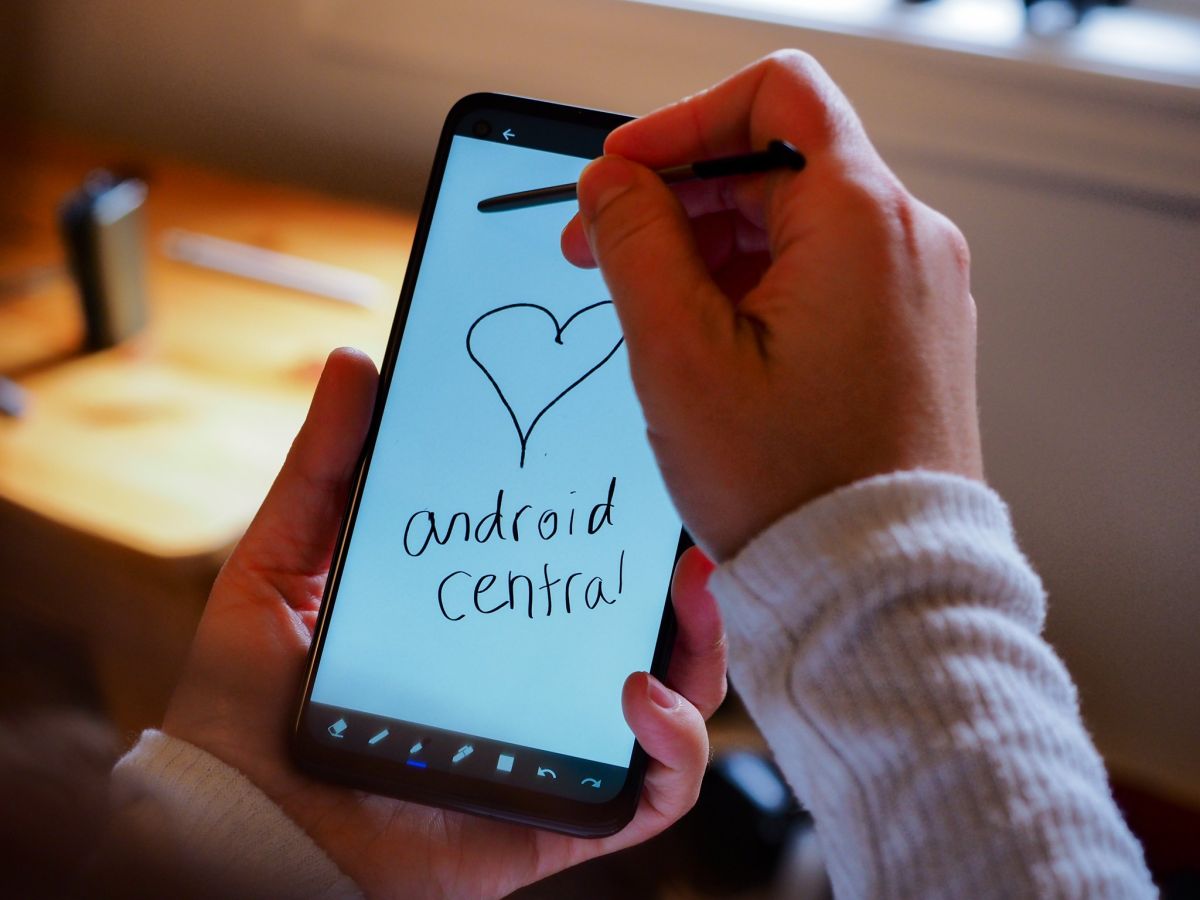 Your personal life as well as your business life may benefit from you becoming familiar with how to sign documents using an Android device. Because so many significant papers are no longer being produced as hard copies, having a way by which to affix a digital signature can be absolutely essential for getting the ball rolling on work initiatives, renting or purchasing a home, and many other instances.
Read Also: How to Change Your Google Password on an Android Device
How to Sign Documents on Android with Adobe Fill and Sign
Let's have a look at the process in Fill and Sign now, shall we?
1. To get started, tap the large button labelled "Select a form" that is located in the centre of the screen. Choose the path that will lead you to the registration form that you require from this menu. I used the selection from the PDF file once more here.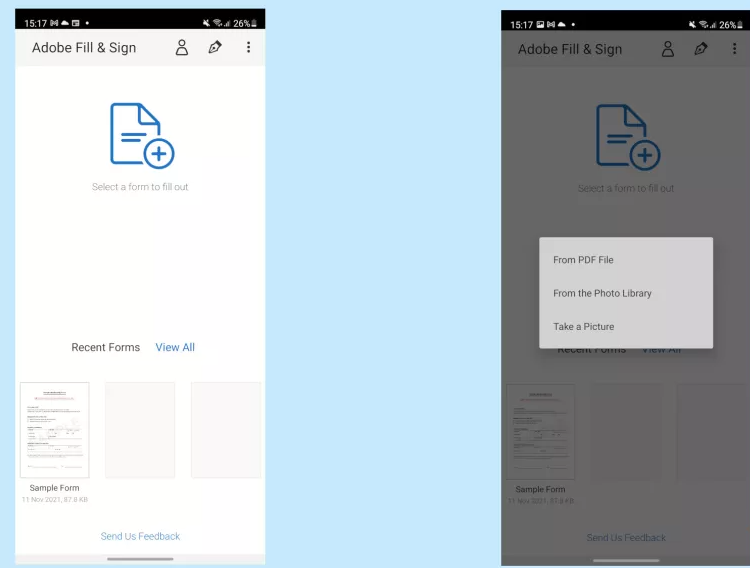 2. Once your file is open, go to the top right corner of the screen and click on the icon that looks like a pen. Then, pick Create Signature to write your name (or Create Initials if you prefer).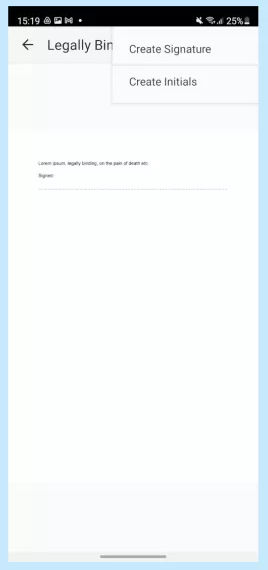 3. If necessary, draw your signature on the document. If you want to rewrite your signature, tap the Clear button, and if you're satisfied with it, tap the Done button.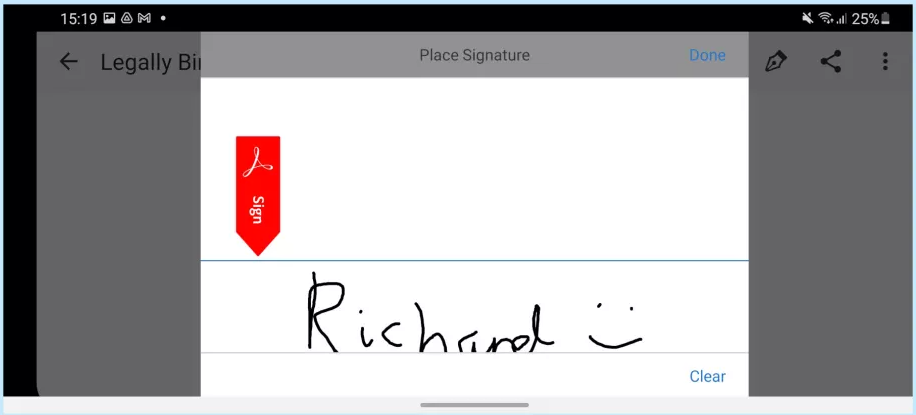 4. When you have finished adding your signature and are satisfied with it, touch the return button and you will be taken back to the document. Once more, tap the pen icon, and then tap your signature to add it to the paper you're working on. First, move the signature to the desired location using the mouse, and then use the arrows handle to make any necessary adjustments to the size.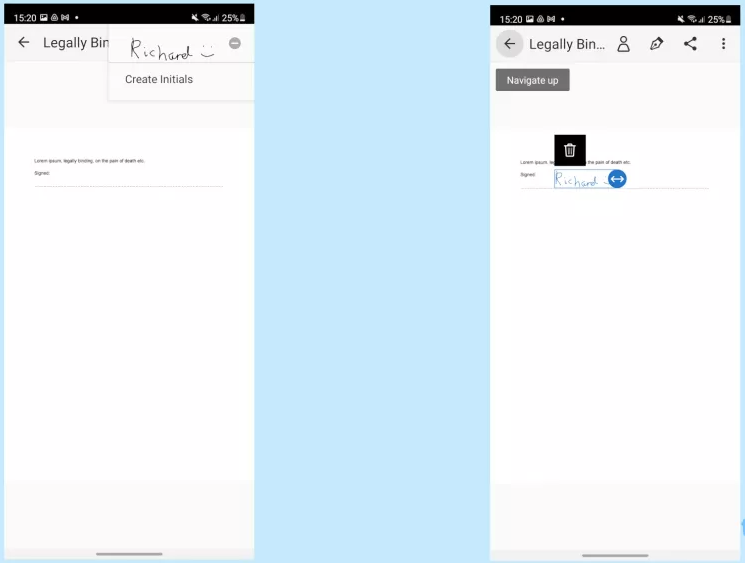 5. When you have finished positioning and adjusting the size of your signature, you are free to leave the page by clicking the back button in the upper right corner. Your paper has been signed at this point.
FAQs
Does Android have a signature app?
SignX. This digital signature app for Android is among the best that are currently available. Wondershare SignX is a professional electronic signature app for Android that provides users with a safe platform for signing PDF documents instantaneously, at any time and from any location. SignX is available for free on Google Play.
Is there a free signature app?
The mobile app for DocuSign's eSignature service does not cost anything to download. Customers who are already signed up can access their accounts by logging in with the same email address and password. Inside of the app, first-time users can quickly create a free account by entering their information.
Can I type my name as a signature?
Authentication of accounts and documents, among other things
Even if typing your name can be considered the same thing as signing a document legally, a company still needs a mechanism to demonstrate that the person whose name was put on the document truly did sign it.
Does Google have a document signing app?
There is no cost associated with using SignRequest with Google Docs. SignRequest provides electronic signatures that are both safe and legally binding. You may send and sign your contracts in a matter of minutes, saving yourself the trouble of printing, signing, and scanning them.
Does Google have something like DocuSign?
Using the help of the SignRequest add-on for Google Docs, you'll be able to quickly and conveniently sign documents online with an electronic signature. DocuSign for G Suite also shares the following categories with Google Workspace Office Tools.