How to Start Taxi Work and Complete Fares in GTA Online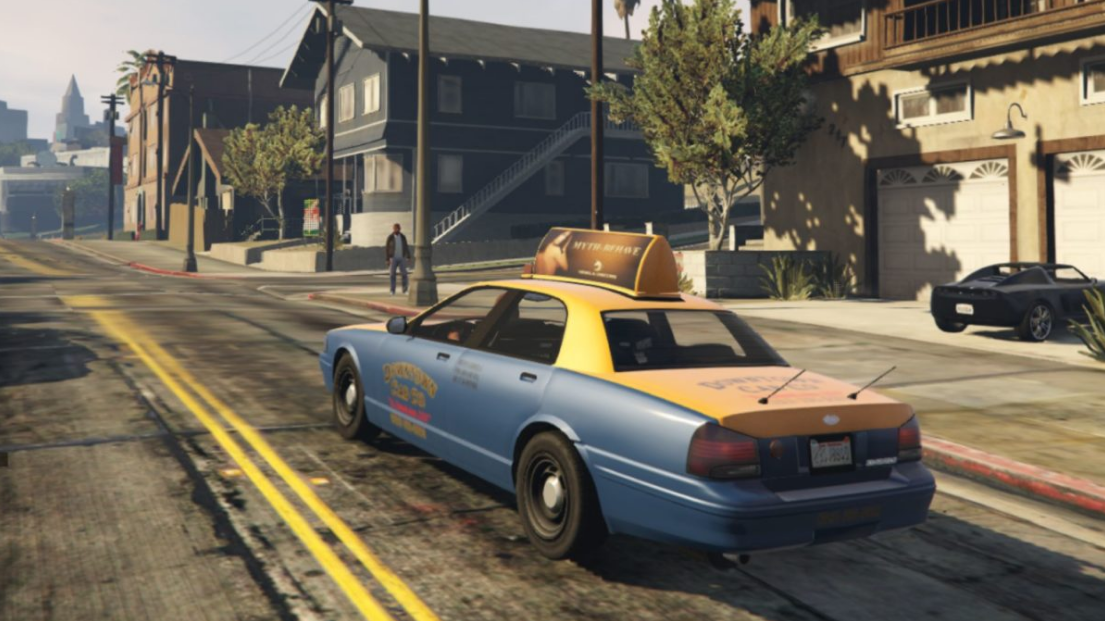 Within Grand Theft Auto Online, players can now take on the role of a Taxi Driver. The Downtown Cab Company is looking to expand their team of drivers so that they may better serve their customers and take them to their destinations all around Blaine County and the city of Los Santos. Because there is no necessity for previous driving experience, even if you are a criminal mastermind, you may still be able to earn a little additional revenue with the help of this opportunity.
There is now considerably less of a focus placed on time constraints, and players are no longer required to juggle many customers at the same time. These are just two examples of the enormous shifts that have taken place in the way that this hobby is played. If you are interested in learning how to start a new career, then the following guide will show you how to start working as a cab driver in GTA Online. If you are interested in learning how to start a new career, then the following guide will educate you how. So let's get started:
Read Also: How To Get a Weed Farm in GTA Online
How to Start Taxi Work and Complete Fares in GTA Online
Start Taxi Work:
You will need to go to the Downtown Cab Company in order to begin working as a taxi driver in GTA Online. You should receive a recruitment text from them not long after you have logged into the session.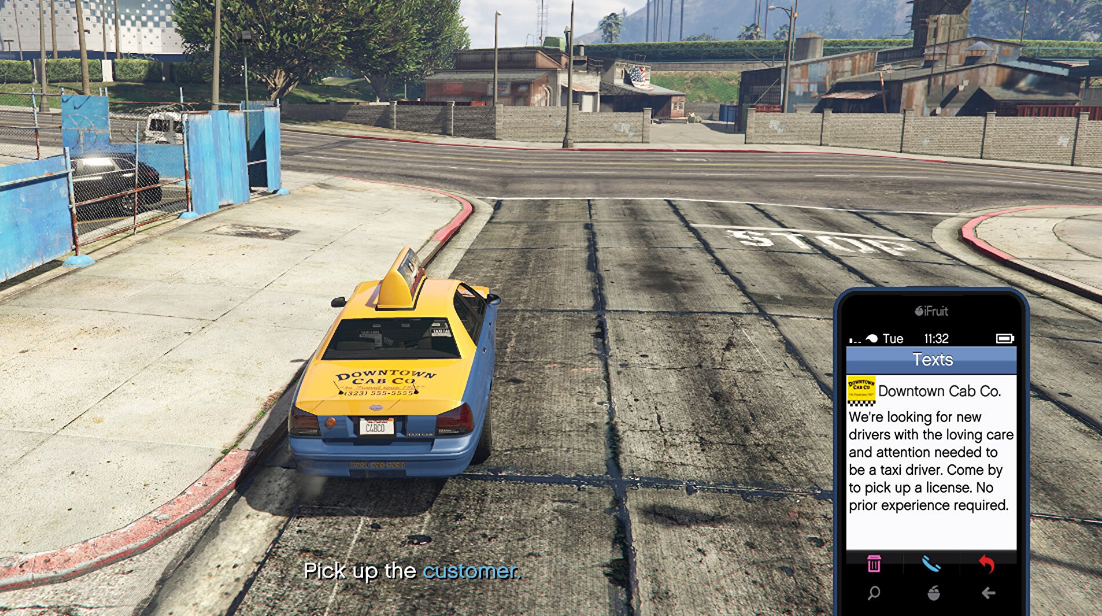 Their structure may be found just across from the Diamond Casino. If you are unable to locate it or do not receive the text message, then it is possible that you need to ensure that the most recent version of GTA Online is installed on your computer. If you're having difficulties locating it, the Cab Company can be found at the following location on the map: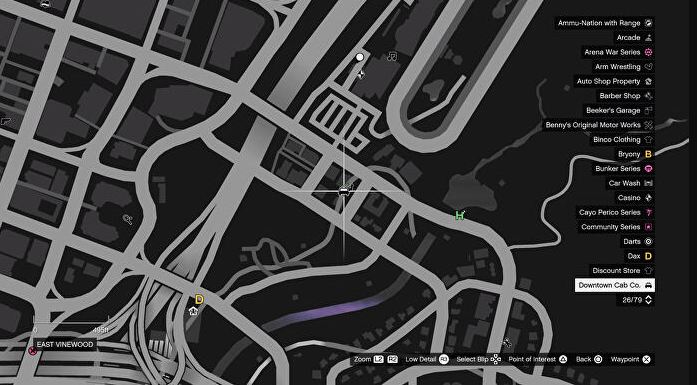 Once you have arrived at the Cab Company building, proceed to the double doors that have a white circle painted on the outside of them. After that, you need to click the prompted control in order to begin working with the taxi.
If you are in passive mode, you will not be able to begin working as a taxi driver, and yes, this does mean that other players will be able to attack you while you are doing your job. However, if you were to die in this manner, whatever money that you have earned via your employment would not be lost. You will resurrect with it still in your possession, however it is strongly recommended that you deposit it in a safe place before continuing.
Complete fares:
This version of GTA Online Taxi Work is rather distinct from previous iterations in the sense that you are only able to service one customer at a time, despite the fact that there is no time limit on how long you have to do so. Follow the path to your customer's destination after making your way to the blue character on the map that is flashing. Once you have located your customer, click the left stick to make a loud noise with your horn so they will get in your vehicle.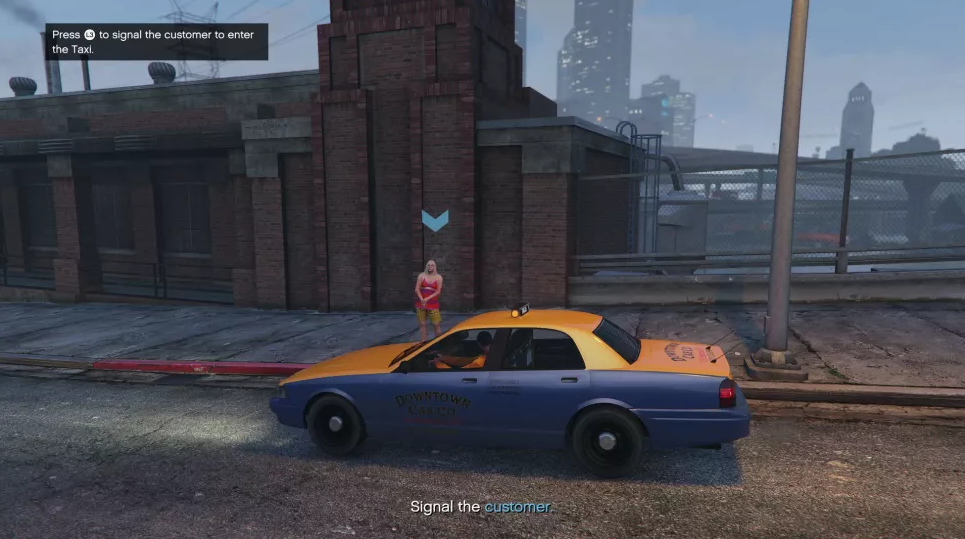 Their tip is significantly more than the standard cost, but it decreases over time and if you hit anything, so in order to maximize your earnings, you should get them to their destination as soon and safely as possible. Having said that, you don't lose a significant amount of money for each minor collision, so try not to worry too much about the occasional bumps here and there. You are able to keep going with Taxi Work until one of the following occurs: you hold the button to get out of the cab, you destroy the cab, or you acquire a desired level.
FAQs
Simply hitting the right button on the D-pad will cause you to call for a random taxi on the street. On the small map, a taxi that has been called for (either by phone or by hailing it on the street) will appear as an icon. If the icon is visible, pressing Y or Triangle will cause your character to ride as a passenger in the Taxi when it is activated.
Can you work as a taxi driver in GTA Online?
Considering that this building can already be bought and used as a garage, it would make perfect sense for Rockstar to use it as a central location for the job. Rockstar Games In Grand Theft Auto Online, this is the location of the Downtown Cab Company. As things stand, there is no way for players to roleplay as Roman Bellic's cab drivers when driving about Los Santos. This feature will be added at a later date.
How to buy taxi company in GTA 5 Online?
In Grand Theft Auto Online, Rockstar Games has made the Vapid Taxi automobile available for purchase on the Warstock Cache & Carry website. If you want to work as a Taxi driver, you are going to need to make this purchase. The vehicle can be purchased at a trade price of $487,500 if it is in good condition, although the base price of the vehicle is $650,000.
Does GTA 5 have taxi missions?
Taxi missions have finally been implemented as a side employment for players of GTA Online, which is a relief since the game has been out for more than a decade. Players now have the ability to pick up passengers and deliver them to their final locations to earn additional milestones and rewards.