How to Stop Spotify From Opening on Startup on a Mac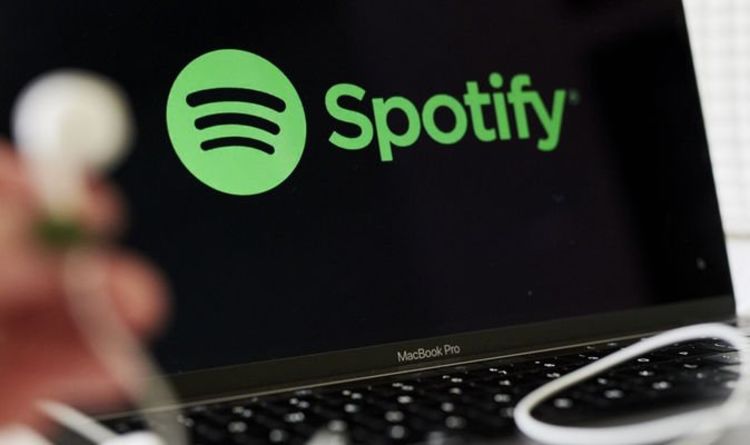 Spotify is a wonderful method to listen to music, but you may not want the programme to launch automatically every time you restart your Mac desktop or laptop computer. If this is the case, you can disable the feature in Spotify's preferences. If that is the case, then the article that follows provides advice on two distinct ways to stop Spotify from automatically starting up whenever your Mac does so.
Read Also: How to Mirror Your iPhone Screen to a Mac
How to Stop Spotify From Opening on Startup on a Mac?
There are two places you can make changes to prevent Spotify from opening automatically on your Mac: the first is within Spotify itself, and the second is within the System Preferences application that comes packaged with macOS. In both instances, you will need to adjust a single, inconspicuous parameter. Now that the setting has been altered, Spotify will not launch on startup by itself.
Change Spotify Preferences to Stop Opening at Startup
Changing a setting within Spotify itself is the strategy that is both the most successful and the least complicated approach to preventing Spotify from opening on its own. This is because changing a setting within Spotify itself is where the action takes place. What you ought to do is as follows:
1. Begin using Spotify by launching the application.
2. You need only visit Spotify.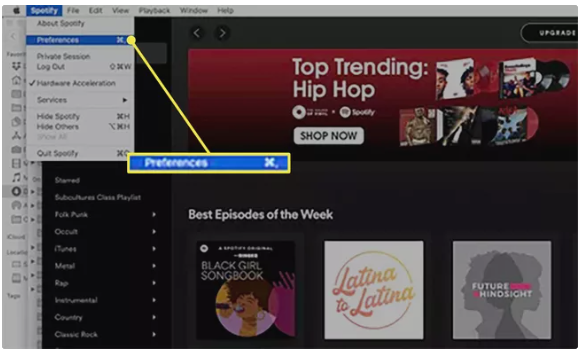 3. Simply go to the Options menu and pick the Preferences tab.
4. Make sure the Advanced Settings are displayed by selecting this option.

5. Continue to scroll down until you find the part that is labelled "Startup and Window Behavior."
6. Click the menu button that is situated next to Open Spotify automatically after you log onto your computer, and then select the option "No" from the drop-down list that appears.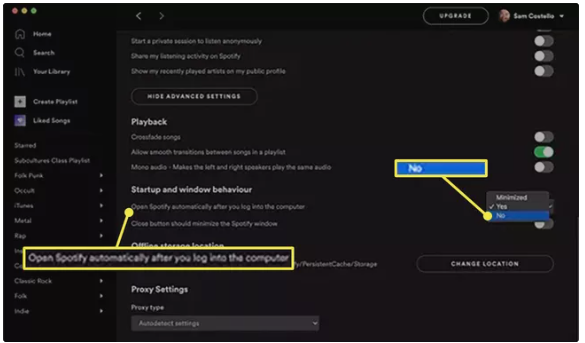 Change Mac Startup Items to Stop Spotify Opening
Try the following steps if the instructions from the part before this one did not work for you, or if you would rather manage your Startup Items at the level of your user account in macOS:
1. Simply click the Apple icon that is found in the top left hand corner of the display to bring up the Apple menu.
2. Make your selection under System Preferences from the menu.
3. Make sure the Users and Groups tab is selected.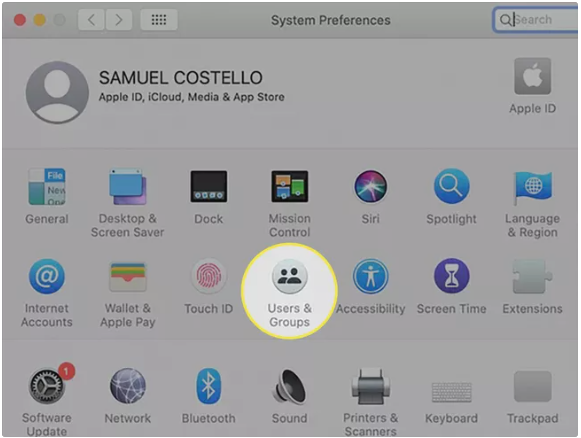 4. Simply clicking on it will get you access to your user account (the Admin account will most likely be at the top of the list).
5. Choose the option that says Login Items.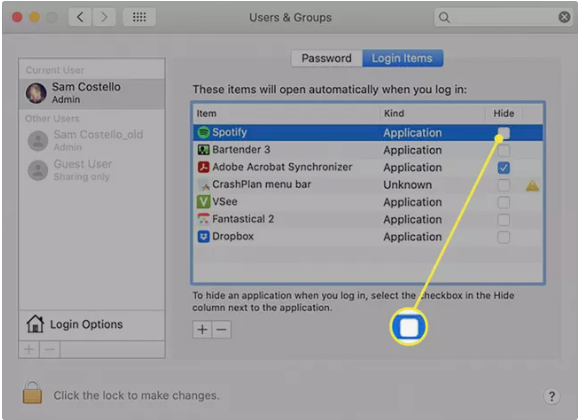 6. Take the tick out of the box that's next to Spotify.
Why Does Spotify Always Open When I Turn on My Mac? 
Because Spotify wants to be helpful and convenient for you, it launches whenever you switch on your Mac. For instance, if you always use the same apps whenever you start up your computer, wouldn't it be simpler to have them automatically open for you rather than having to go through and launch them one at a time?
The Startup Items settings in macOS provide you the ability to select a wide variety of applications and functions that will automatically begin running once you power on your Mac. Because of this option, it will be much simpler for you to configure your computer in the manner that you choose and to immediately begin carrying out the tasks that have been assigned to you. If you do not enjoy this behaviour, you can alter it so that it better meets your requirements.
Video