How to Stream Apple Music on Firestick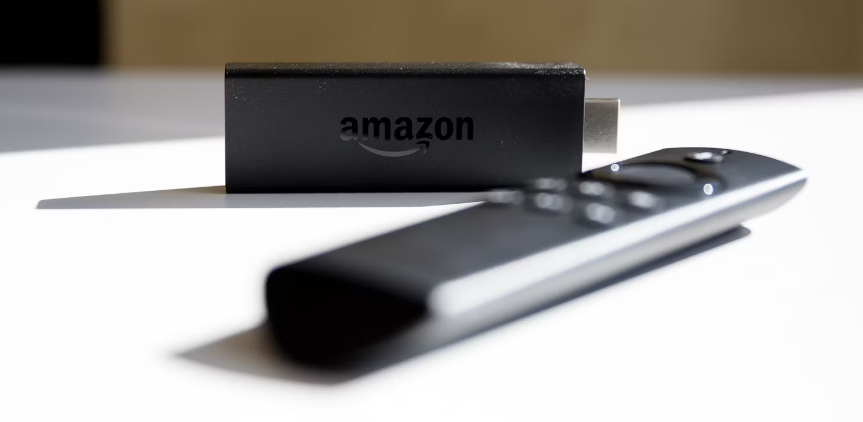 There is no Apple Music app for Amazon's Fire TV. Therefore you cannot stream Apple Music straight on it. However, Alexa has an Apple Music skill and can stream music from services like Apple Music and Amazon Music to various gadgets, including Fire TV devices. That means you can listen to Apple Music on a Fire Stick using the Alexa app on your phone or tablet, but you can't stream Apple Music directly to a Fire Stick.
As the name suggests, Apple Music is a streaming service that offers access to more than 70 million songs. You may always use the Alexa app with Apple Music if you have a Firestick device. It has a big song library, playlists, internet radio, and specially selected stations. You can listen to ad-free, occasion-specific music streaming. You may also download your favorite songs, save songs for offline listening, and search for the newest tracks. All you have to do is link your Alexa account to your Apple Music account. You may stream Apple Music on Firestick using the instructions in this post. Consequently, let's begin:
Read Also: How to Play Apple Music on Chromecast with Google TV
How to Stream Apple Music on Firestick
Set up Apple Music with Alexa:
You should first link your Apple Music account with the Alexa app to play your favorite music on Firestick devices, such as Fire TV Stick 4K, Fire TV Cube, and Fire TV Stick Lite.
1. On your smartphone (iPhone/Android), install the Amazon Alexa app.
2. Launch the app after installation, then log in using your Amazon credentials.
3. Click the Agree and Continue button once you have accepted the terms and conditions.
4. Click the More button at the bottom right of the home page.
5. Select Skills & Games from the menu.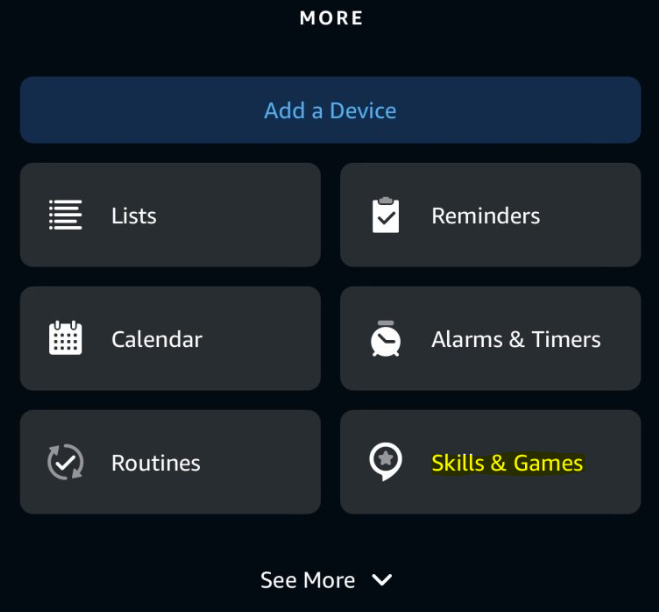 6. Enter Apple Music in the search bar and choose the result from the list.

7. Click the Enable to Use button after that.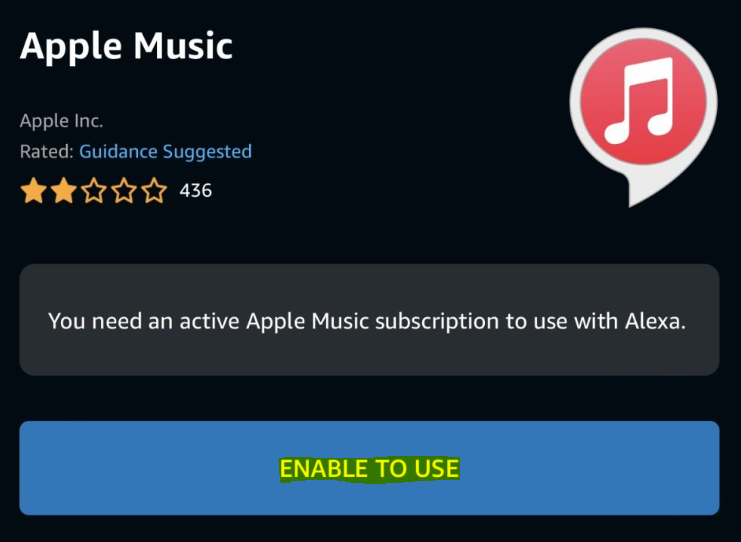 8. Additionally, log in to Apple Music using your Apple ID.
9. By selecting the Allow option, permit requests to Apple Music.
10. A notice stating "Your Apple Music account has been successfully linked" will now appear; click Close to continue.
11. Select Apple Music as the Default service by clicking Visit Music Settings on the following page.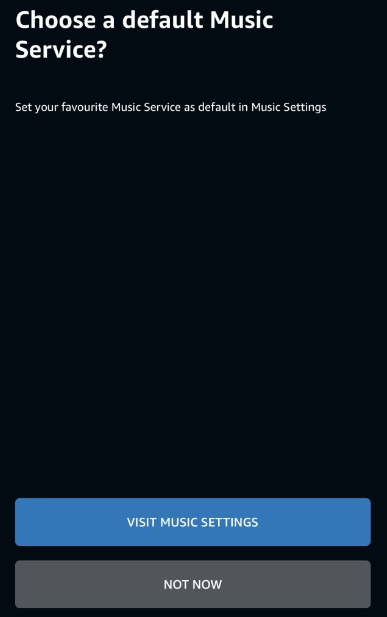 12. Go to the Music, Artist, and Genre Stations area and select Change.
13. Choose Apple Music from the popup menu.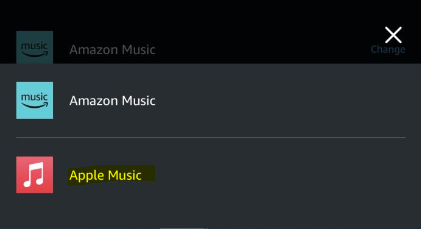 Connect Alexa to Amazon Firestick
After configuring Apple Music with your Alexa app, connect the Alexa app to your Firestick using the steps below to start listening to your favorite music.
1. Firestick should be turned on and connected to a reliable WiFi network.
2. Hold the Microphone/Alexa button on your Firestick remote while bringing it.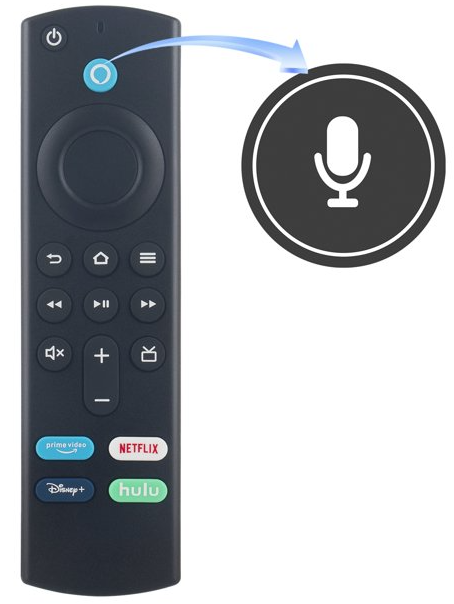 3. Say, "Alexa, play Apple Music" with the remote.
4. Your favorite Apple Music songs will play on your Fire TV device.
5. To access the Apple Music collection, you can also use voice commands like "Alexa, Play Eminem songs on Apple Music".
FAQs
Can you play music from iPhone to Firestick?
It's a quick method to show everyone in the room a video or song on your phone. You can stream to your Fire TV Stick from a PC, but here's how to cast from your iPhone or Android device to your Fire TV Stick for faster big-screen watching.
Do Fire TVS have AirPlay?
Go to Settings on your Fire TV Smart TV to use Airplay. Select Sounds and Display. Select HomeKit and Airplay.
Can you mirror the phone to Firestick?
To view your Android device's whole screen on the Fire TV Stick, use Screen Mirroring. Hold down the HOME button on your Fire TV Stick remote while choosing Mirroring to turn on Screen Mirroring. Alternatively, you can activate Display Mirroring in Settings > Display & Sounds.
Is AirPlay free on Firestick?
There are several excellent screens-mirroring applications for iPhone and Fire TV, including AirScreen. Installing this software on your phone and Fire TV will allow you to instantly and cost-freely share the screen of an iPad or iPhone.