How to Stream on Twitch From the Mobile App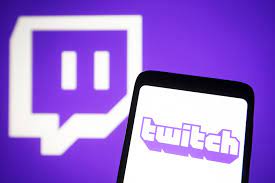 When compared to streaming from a personal computer, using the Twitch mobile app on a mobile device results in a quite different experience. This is because the mobile version is optimised for smaller screens. It does not require any additional downloads, but there is a major reduction in the amount of settings that may be adjusted by the user. The steps to take are as described below.
Read Also: How to Play Music on Twitch
How to Stream on Twitch From the Mobile App
1. Download the Twitch mobile app, which is available for both the iPhone and Android, and sign in to it if you haven't done so previously.
2. Tap the camera icon located at the very top of the screen while you are on any page.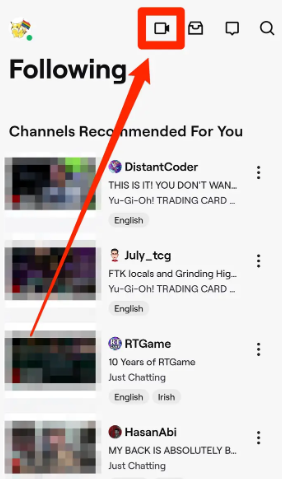 3. You will see two options here: Stream Games and Stream IRL. If you want to broadcast what's happening on the screen of your phone, select the first option, and if you want to stream the camera on your phone, select the second option.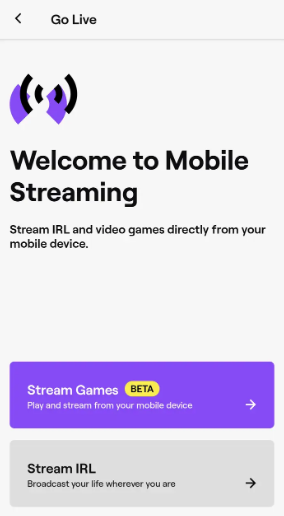 4. You will need to give Twitch permission to access your phone's camera and microphone, as well as agree to the mobile streaming regulations before you can begin streaming. If you are trying to stream your screen on Android, you will also need to enable "Overlays."
5. If you selected Stream IRL instead, select a name for your stream as well as a category, and then hit the Start Stream button. You will immediately begin streaming video from the camera on your phone.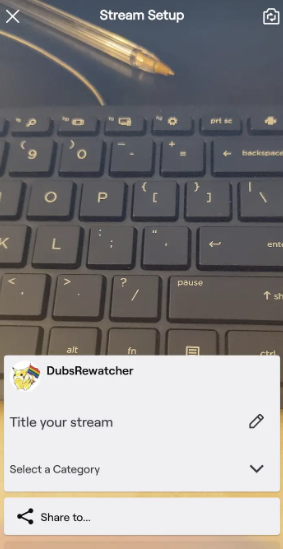 6. If you choose Stream Games, you will need to select the game you are currently playing, go over the Streaming Tips page, and then click the Next button.
7. Choose the name of your stream, its tags, the language it will be broadcast in, and whether or not it will notify viewers when it becomes live. After that, select the microphone and device volume for your stream.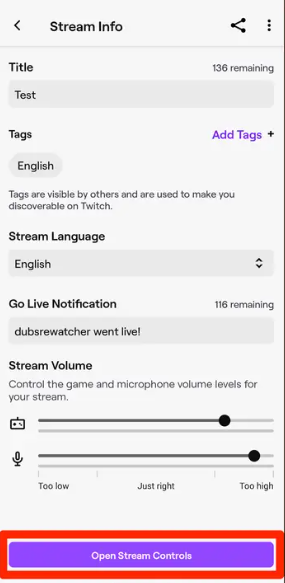 8. When you are prepared to do so:
To begin recording on an iPhone, touch the button labelled "Record" that is located at the bottom of the screen.
Tap Open Stream Controls on an Android device, and then tap the Twitch logo in the upper-left corner of the screen. After you have accessed the controls for your stream, touch the white button that is located at the bottom of the screen.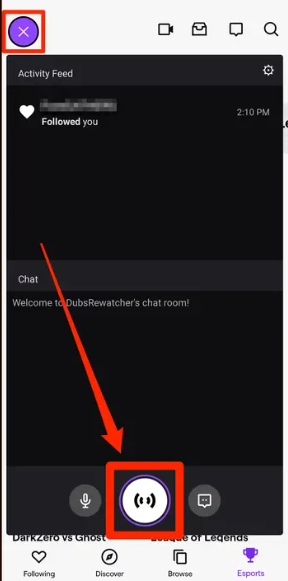 9. Verify that you intend to begin broadcasting immediately.
10. You will then begin streaming. You are free to exit Twitch and launch the application you selected as your category at this time.
Return to the Twitch app when it is time to put an end to the stream, and then tap the recording button once more.
FAQs
Why is Twitch not letting me stream on mobile?
If you are using an older version of the Twitch mobile application, there is a chance that it will not function properly. In addition, the issue in question could have been caused by incorrect date and time settings on your phone or other device, as well as by an incorrectly installed version of the Twitch application.
Can I use my phone camera to stream on Twitch?
Can I stream on Twitch using the camera on my phone instead? The response to this inquiry is going to be yes. That is to say, if you do not have the funds to buy an expensive webcam, you do not have to be concerned since you can use your phone as a webcam and stream live video with more ease. This is especially useful if you do not have access to a computer.
Why is Twitch white?
Those who are experiencing problems with a white screen might try emptying their cache and then refreshing. It appears that this is a problem with Chrome, and clearing the cache resolved the issue.