How to Sync Your iPhone With Your iPad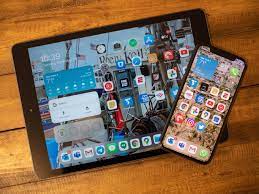 The easiest and most straightforward method for transferring media files between your various electronic gadgets is to sync your iPhone with your PC. The only way to ensure that your iPhone and computer share the same library of music, photographs, and contacts is to sync the two devices. On the other hand, you can also find it convenient to synchronize your iPhone and iPad so that both of these electronic devices share the same data files and other material.
This is the process that is broken down in detail in the aforementioned article.
Read Also: How to Turn Off iCloud Photos on iPhone and iPad
How to Sync your iPhone with your iPad
In a typical scenario, you would sync your iPhone to your computer by first attaching it to your computer through a USB or Lightning cable, and then utilizing either Finder or iTunes to complete the syncing process (depending on your computer). A synchronization between an iPhone and an iPad is not possible using this way. Because the two devices cannot be synchronized with one another through the use of a physical connection, you will need to instead sync them over iCloud.
In order to do this, you need to make sure that both of your devices are logged into iCloud (for information on what to do if you aren't already signed in, see below). The following is the procedure for syncing your iPhone with your iPad:
Step 1: The first thing you need to do is navigate to Settings > Your Name > iCloud on your iPhone.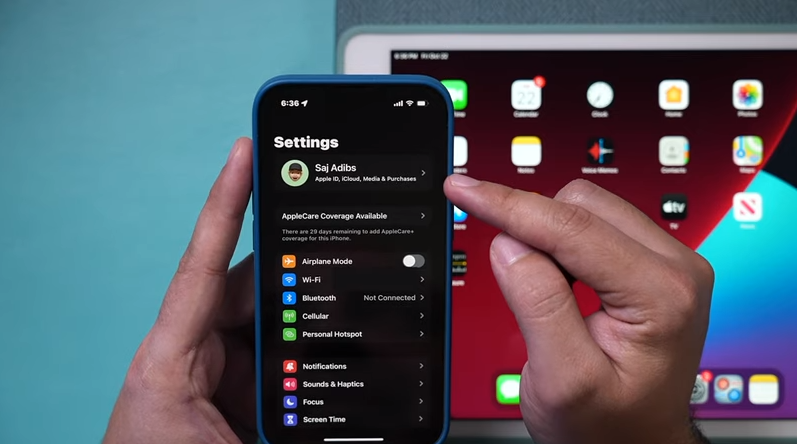 Step 2: On the screen where you configure your iCloud settings, you should see a subheading labelled Apps Using iCloud. If an application has data that you would want to have synced between your iPhone and iPad, you will need to tap the slider for that application so that it goes green.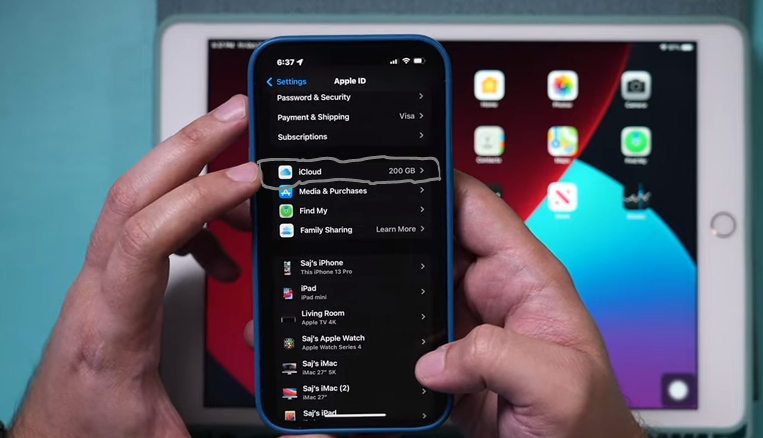 Step 3: Repeat Step 2 for each additional app that you want to sync, and be sure to follow these steps for your iPad as well. If you don't correct it, they won't sync.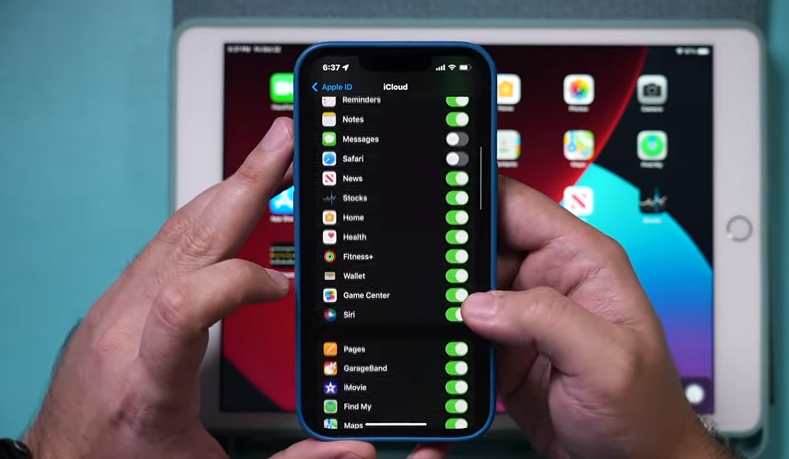 FAQs
Can I use 2 iPads with the same Apple ID?
All replies
When you use the same Apple ID on numerous devices, the 5 GB of iCloud storage space you have available will be split between all of those devices. When using iCloud and its many features, like calendars, photographs, contacts, and more, you only need one Apple ID to synchronise all of your data across all of your devices. Each each device will have its own backup stored in the iCloud service.
Why are my Apple devices not syncing?
Be sure that every one of your devices has the same Apple ID to sign in to iCloud so that you can access all of your data. After that, check your iCloud settings to ensure that the Contacts, Calendars, and Reminders options are switched on. Make sure that the date and time that are set on your device are appropriate for the place that you are in right now by checking these settings.
10 devices
At any given moment, your Apple ID can be used to make purchases on up to ten different devices, with a maximum of five computers being one of those devices. You might see a notification that reads "This device is linked with another Apple ID" if you try to associate a device that has already been associated with an Apple ID.
How do I get my email to sync on all devices?
IMAP is the approach to use if you wish to maintain synchronisation of your mailbox across numerous devices. IMAP is a more recent technology for managing messages than POP was, and it allows users to check the same email account on numerous devices in a much more seamless manner. IMAP was developed in 1999.
After tapping the Share icon, select Nearby Share from the menu that appears. On the screen labelled "Nearby Share," you will first need to wait for any nearby devices to display before you can tap the name of the device with which you wish to share the file.
What happens when you sync devices?
When you sync a device with your computer, the syncing process causes both the device and the computer to be updated with the most recent versions of any files that are stored on either of them. Another illustration of this is how, after syncing iTunes with your iPhone or iPod, the music is duplicated on both the PC and the portable media player.