How to Take screenshot in Hulu app on PC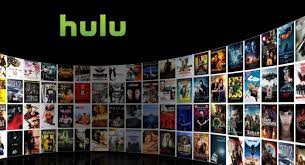 Hulu TV is regarded as one of the most popular streaming services, on par with Netflix and other similar services. Hulu TV provides its subscribers with a diverse variety of material from networks such as ABC, Fox, and NBC as soon as it becomes accessible on national television. Hulu also has its own original material that can be viewed on the website. It costs roughly $6 a month to use their service, which includes a few advertisements that appear while you are viewing your favourite episodes on the site.
Read Also: How to Delete a Profile on Hulu
Is it possible to take screenshot on Hulu while on PC
For those of you who are using the Hulu App on a computer, you may capture a screenshot by utilizing the Snipping Tool. In addition, you can choose to turn off hardware acceleration. You can follow these instructions to determine whether your graphics card supports hardware acceleration and whether it should be enabled or disabled.
To access the Control Panel from the desktop, click the Windows key + X and then pick Control Panel.
In Large Icons View, select Display from the drop-down menu and then Change Display Settings from the left pane.
Then select Advanced Settings from the drop-down menu.
If the Troubleshooting tab is visible in the Advanced Settings box, this indicates that the graphics card is capable of supporting hardware acceleration.
To disable hardware acceleration, select the Troubleshooting tab and drag the Hardware Acceleration slider all the way to the left.
Then click on OK and restart the computer to ensure that the changes are saved.
As a result, you may capture screenshots while watching Hulu on your PC.
How to Avoid Black Screen issue on Hulu
A black screen may appear when you're trying to take a screenshot. Ads on Hulu might be a pain, especially if you're paying for the service, as well. Indeed, a dark screen can ruin the experience of watching a television broadcast. When advertising aren't loading, you'll get a blank screen. Your network connection, faulty software files, or third-party apps might also be to blame.
However, there are a number of solutions to resolve the issue.
Check the Hulu Servers. Hulu is a streaming platform, which means that the problem may be with the servers that handle the service. You may utilize third-party services like Downdetector to see what's going on with Hulu's servers and what problems it's having. It's impossible to fix a problem while the servers are down, therefore you'll have to wait for their team to fix it.
Check In the event that you have the 'No Ads' option. Hulu will have an issue with your strategy if it eliminates advertising. Hulu just replaces the commercials with a black screen because you don't have a strategy for them. The fact that you have to pay more to avoid the option of having one is a major pain. This situation necessitates contacting customer service.
Hulu needs to be updated. Every app needs regular updates to ensure that it runs properly on all the devices it is compatible with. However, if you haven't updated the Hulu app on your mobile device, now is the moment. To get the latest version of Hulu on your Android device, follow these steps:
The first step is to open the Google Play Store on your mobile device and hit the Menu button on the search bar to access the side menu.
To see a list of apps that need to be updated, go to My Apps & Games and touch on the Updates tab.
To finish, locate Hulu and touch the Update icon next to it in the list.
Is There any Other Ways to Take Screenshots on PC
Alternatively, you may use your PC's Video Screenshot addon to snap a screenshot while watching Hulu. Use this Chrome extension to capture screenshots that are crisp and free of interface shortcuts and panel clutter. That means it's an excellent choice for capturing your favourite moments from shows you've been watching on services like YouTube, Netflix, Vimeo, or Amazon Prime, as well as other video-sharing websites.
What are Other Apps for taking Screenshots
PicPick is the finest tool for annotating and altering screenshots if you frequently use them to illustrate various projects and ideas to others. Picture Pick delivers a contemporary Windows interface that includes a ribbon bar and other useful features. If you capture many screenshots, PicPick organizes them into tabs in its editor so that you can easily find them.
While PicPick has a visually appealing design, it is its editing interface that truly distinguishes it from the competition. PicPick allows you to resize and crop screenshots, apply effects, insert text, and even add stamps such as numbers and arrows to annotate your pictures before sharing them on social media platforms. PicPick's Share option allows you to upload directly to services like as Facebook, Twitter, or an FTP server without having to go through the application.
Video