How to Take Zoom Meeting Screenshot on Desktop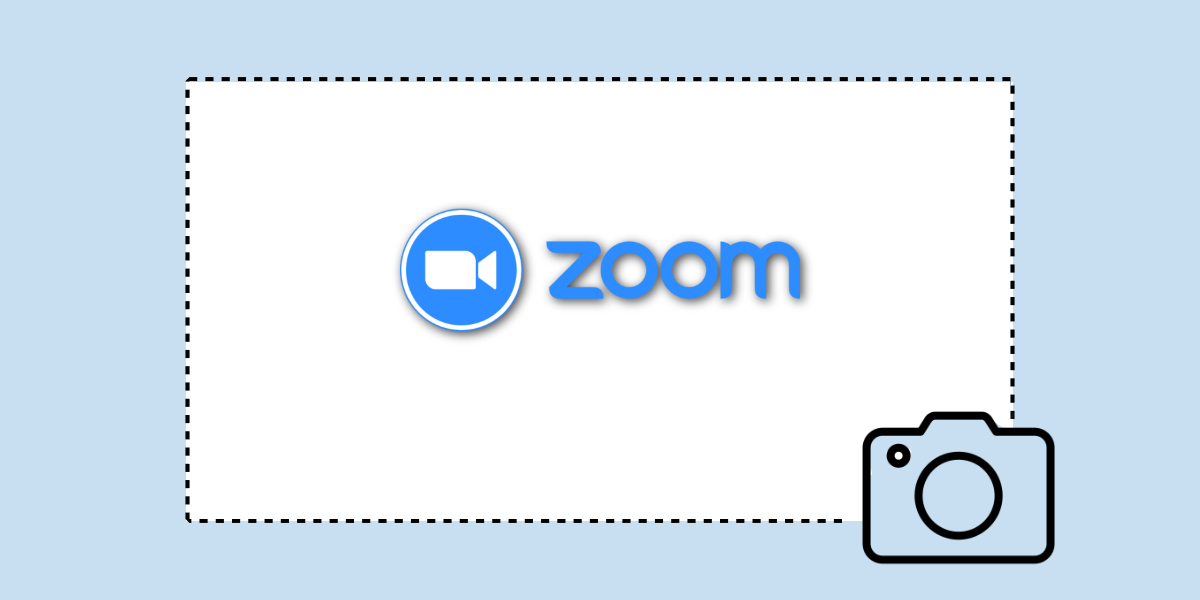 Zoom is currently a well-known brand all over the world because businesses and educational institutions are increasingly holding meetings and classes online as a direct response to the COVID-19 pandemic. Zoom has approximately 5,04,900 active business users all over the world, making it an increasingly important tool for the majority of people living in all regions of the world. However, what should you do if you need to take a screenshot of a meeting that is now taking place? It is very simple to capture a snapshot of a Zoom conference, and you do not require any additional software or hardware to do so. In this section of the essay, we are going to learn how to take screenshots in Zoom Meeting. In addition, we have provided a response to your question regarding whether or not Zoom notifies screenshots.
Read Also: How to Zoom on Apple TV
How to Take Zoom Meeting Screenshot on Desktop
You will first need to go into Zoom settings and enable the keyboard shortcut there.
Note: Even if you have the Zoom window open in the background, you can still take screenshots of whatever you want.
1. Open Zoom Desktop client.
2. On the Home screen, locate and select the gear-shaped icon labelled Settings.

3. After that, on the left pane, select the Keyboard Shortcuts option.
4. In the right pane, towards the bottom of the list of keyboard shortcuts, locate the one that says "Screenshot." Mark the box that says "Enable global shortcut," as shown in the image below.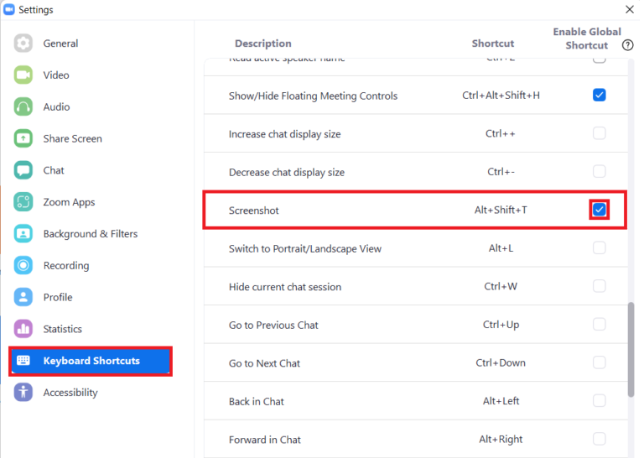 5. You can now snap a screenshot of a meeting by simultaneously pressing the Alt, Shift, and T keys on your keyboard.
Note: Once the keyboard shortcut has been enabled, users of macOS can access the screenshot by pressing Command + T on their keyboards.
FAQs
What happens if you take a screenshot on Zoom?
Does Zoom Provide a Notification in the Event That a Screenshot Is Taken? The unpleasant response to this question with a million dollar price tag is "no." There is no option in Zoom's settings that can recognise screen captures. Even if there were a setting that was pre-installed, it would not be difficult for someone to snap a screenshot of a current Zoom meeting using a different device.
Where does zoom save screenshots?
The captured images are stored in the Pictures folder for your convenience. You can capture a screenshot of the entire screen by using the keyboard shortcut Command+Shift+3.
Can you send a screenshot in zoom?
You are able to send screenshots, photographs, files, and conversation reactions to a chat contact, group chat, or channel in addition to text in Zoom Chat.
Can you prevent screenshots on Zoom?
You have the option to disable either the local recording or the cloud recording functionality on the Zoom web portal if you would like to turn off the recording function that is being used during the meeting. (Go to Settings, then Recording, then choose either Local Recording or Cloud Recording). If you are seeking for a means to stop others from recording or taking screenshots, there are a few options available to you.
Can you prevent screenshots on teams?
As a result, there is no way to stop individuals from taking screenshots of things in Microsoft Teams, nor is there a way to be warned when someone takes a screenshot on Teams. Additionally, there is no way to prevent people from screenshotting things in Microsoft Teams.