How to Transfer Witcher 3 Save From PS4 to PS5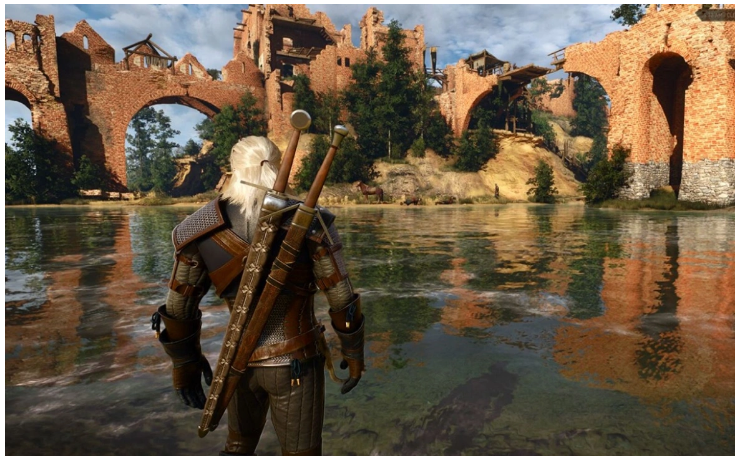 The free next-generation update for The Witcher 3: Wild Hunt is coming to PC, PS5, and Xbox Series X|S, and it includes a number of graphics enhancements, improvements to the game's quality of life, as well as more content as well. As a result of the events that have transpired, we are now discussing the topic of transferring our saves from one platform (PC) to another (consoles). You will be walked through the process of transferring your saved game from a PS4 console to a PS5 console so that you can play it on that console. So let's get started:
Read Also: How to Use Scope in PUBG (PS4, PS5)
How to Transfer Witcher 3 Save From PS4 to PS5
Through the use of the new "cloud save" feature, it is possible to move your save data for The Witcher 3: Wild Hunt between successive generations of the same platform, as well as between different systems entirely. Therefore, with the assistance of cloud save, PlayStation's Backwards Compatibility, and Xbox Smart Delivery, not only are you able to easily transfer save files to next-generation consoles, but it also enables you to continue playing from any platform, such as a personal computer, Xbox, or PlayStation. This is how it should be done:
1. Apply "Patch 4" to your copy of The Witcher 3.
2. Get the game going.
3. To load the game, select "Load Game" from the menu.
4. After that, select "Cross Progression" from the drop-down menu.
5. On PlayStation, this will be labelled "L2" (PS4 & PS5)
6. On Xbox, press "LT," and on a personal computer, press "C."
7. The next step is to link your "GOG" account.
8. You will now have access to the feature known as "Cross Progression."
Because of your actions, you will also receive free in-game goodies.
Previously saved data will not be uploaded to the cloud automatically.
9. Now just go to "Save Game"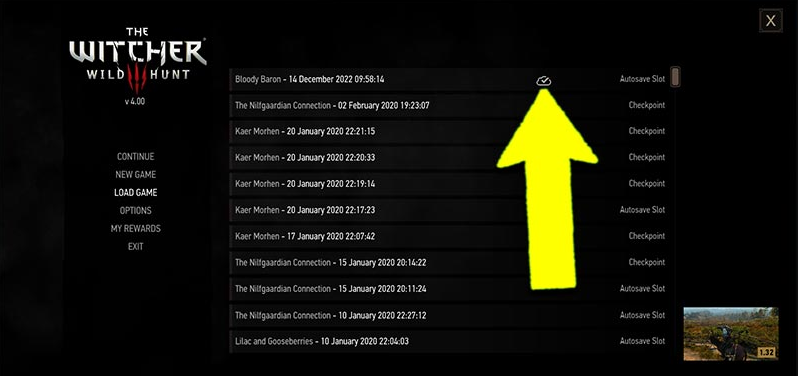 10. Simply select a "free save slot" using the mouse.
11. The updated save file will be uploaded to the cloud at this time.
12. You can also fast-travel to auto-save
13. Launch the game on your next-generation console or computer (PS5, Xbox Series X/S, or PC).
14. Simply select the "My Rewards" tab.
15. Continue to use the same GOG account to sign in.
16. Select "Load Game" from the menu.
17. You can locate your newly saved file with a cloud icon on it in this location.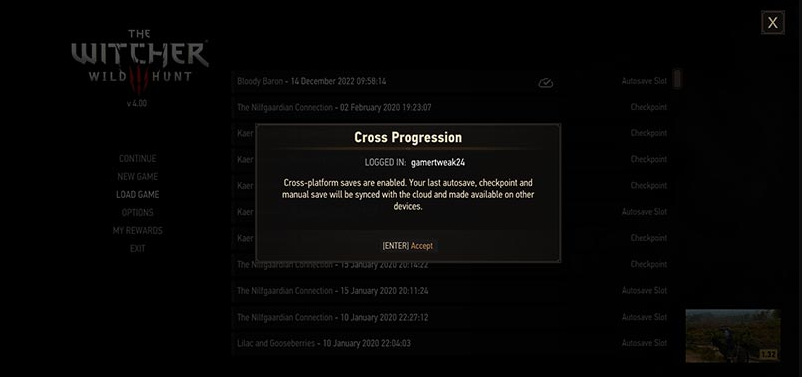 FAQs
Does Witcher 3 have cross save?
CD Projekt RED, the game's creator, has also included a brand new online component to The Witcher 3, in addition to all of the previously mentioned features. Players will have access to cross-saves and cross-progression when they utilise this functionality.
Can I transfer my Witcher 3 save from switch to PS4?
When The Witcher 3 was released for the Nintendo Switch in 2019, cross-progression was included for saves made on the PC version of the game. However, this feature was not added for any other platforms. Cross-save functionality will be included in the next-generation edition of The Witcher 3, allowing players to transfer their progress between other platforms such as the Playstation 5, PC, Switch, and Xbox Series X|S.
Is The Witcher 3 Next Gen update free?
The Next-Gen Update for The Witcher 3: Wild Hunt has finally been released on GOG, and every player who already owns the game is eligible to receive it for no additional cost.
Is The Witcher 3 PS5 upgrade free?
It's possible that The Witcher 3: Wild Hunt has already had a few renaissances since it was initially launched, but it's about to get another one thanks to an amazing free upgrade for the PS5 version of the game.
Are Witcher 3 expansions free?
Both the retail and digital copies of the game include all of the downloadable content, including the 16 free DLCs and the two expansion packs (Hearts of Stone and Blood and Wine). The physical game card contains all of the relevant information.