How to Turn Off an Apple TV with Sleep Mode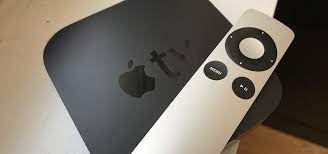 The only way to "shut off" your Apple TV is to physically unplug it from the wall outlet. It does not have a power button, and there is no menu that will give you the option to turn it off. There is, however, a Sleep Mode, which functions in a manner that is quite analogous. If you put your Apple TV into Sleep Mode, it will save power and won't make any strange noises or other unexpected sounds. It is recommended that you set your Apple TV into Sleep Mode once you have finished watching anything on it.
Putting an Apple TV into Sleep Mode is one of the methods available for turning off an Apple TV. There is a shortcut on your Apple TV remote that you may utilise, the Settings menu can be navigated, or you can just wait for a predetermined amount of time. The steps that need to be taken in order to set your Apple TV into Sleep Mode are as follows.
Read Also: How to Change Language on Apple TV
How to Turn Off an Apple TV with Sleep Mode
Waiting is one method that can be used to put an Apple TV into Sleep Mode. After being inactive for the predetermined amount of time, every model of Apple TV is intended to transition into Sleep Mode automatically.
To modify the amount of time it takes for Sleep Mode to activate:
1. Launch the app and select Settings. The image represents it with a massive grey gear as its icon.
2. Go to the option labelled "General," then scroll down until you see "Sleep After."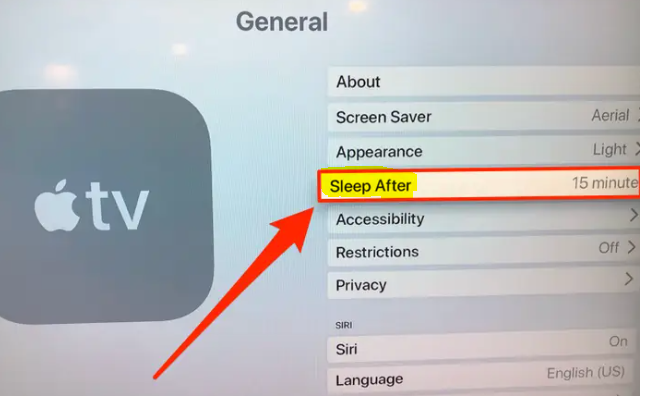 3. Select "Sleep After." In this menu, you have the option of selecting the amount of time that should pass before your Apple TV enters Sleep Mode.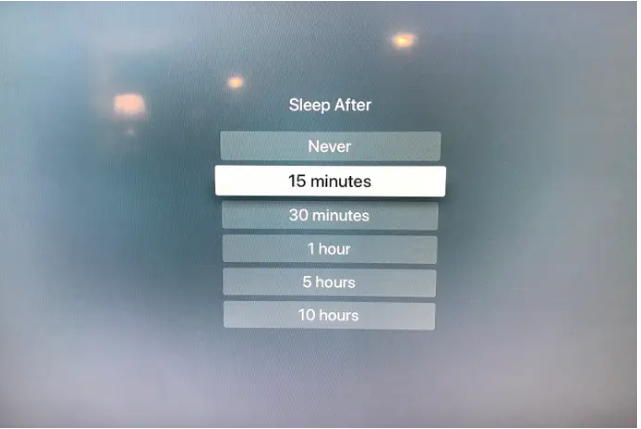 In addition, using your remote, you have two different options to enter Sleep Mode.
If you own an Apple TV model that supports 4K or an Apple TV model that supports HD:
1. Using the remote for your Apple TV, press and hold the Home button for three seconds. The Control Center will then become accessible.
2. Select "Sleep."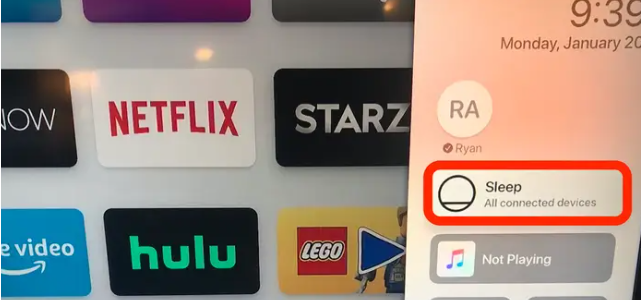 If you have an Apple TV of the third generation or an earlier model, all you need to do is press and hold the Play/Pause button for five seconds.
You may also activate Sleep Mode on any model of Apple TV by going into the Settings menu on your device.
1. Launch the app labelled "Settings" on your Apple TV.
2. Click the "Sleep Now" button.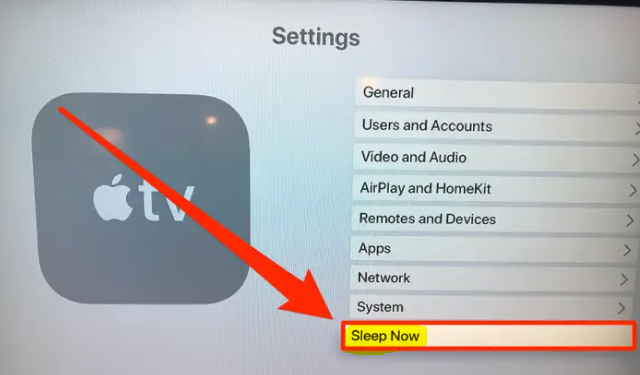 FAQs
When you put an Apple TV into Sleep Mode, it will cease generating any sounds, and it won't be able to open any applications. This will help save power. After a predetermined length of time has passed, your Apple TV will go into Sleep Mode on its own. However, you also have the option to manually activate Sleep Mode at any moment.
Can you put Apple TV on sleep timer?
Select Sleep After. You can choose Never, 15 minutes, 30 minutes, one hour, five hours, or 10 hours for Apple TV to go to sleep once it has been inactive for the specified amount of time.
Why does my Apple TV keep going to screensaver?
After a predetermined amount of time, the screensaver will activate itself on the Apple TV if there has been no user interaction with the device. It is most likely that the length that is now active is set to approximately five minutes. You have the option, however, to turn off the screensaver if you find that it is not to your liking or if you simply do not wish for it to activate.
Where are the Apple TV screensaver locations?
Simply navigate to the upper left corner of the Home screen on your Apple TV, then press the Menu button on your remote control. Simply give the touchpad on your Siri remote a gentle tap when the aerial screensaver appears on the screen. The location of that breathtaking aerial picture will then briefly appear on the bottom left corner of your screen.
What city is the Apple TV screensaver?
On the Apple TV 4K, Apple has introduced a new screen saver that is an aerial view of the Los Angeles skyline in 4K resolution. AppleInsider receives financial support from its readers and may be eligible to earn a commission as an Amazon Associate or an affiliate partner on purchases that meet certain criteria.