How to Change Your Hulu Password on Computer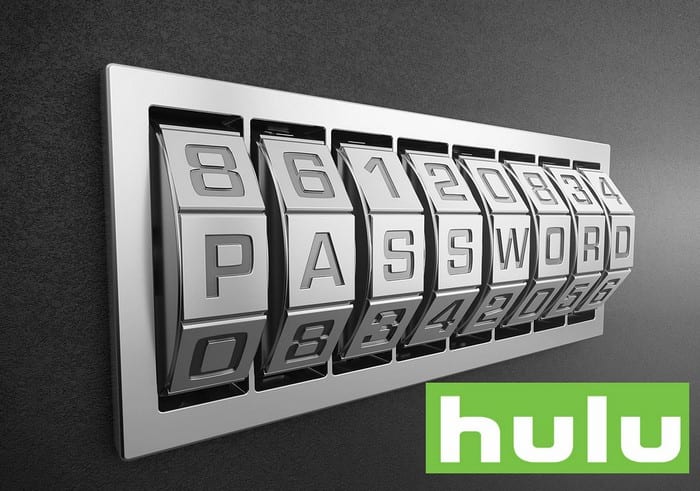 Changing the password for your Hulu account is simple, whether you do it manually in your settings or request a new password reset through email. You should navigate to the settings section for your account if you are aware of your existing password but would like to change it for increased levels of safety. This is possible in any internet browser, regardless of whether you're using a Mac, PC, or mobile device. Despite this, you will not be able to utilise the mobile app.
Read Also: How to Enable Location Services for Hulu on Desktop
How to Change Your Hulu Password on Computer
1. Launch a web browser on your computer and sign in to your Hulu account online.
2. On the desktop site, move your mouse pointer over your name, which is located in the upper-right corner, and then click "Account." Tap "Manage Account" near the bottom of the mobile website's page to access your account management options. It's possible that you'll need to enter your password again here; do so when prompted to do so.

3. You will now be able to view the details of your account, which will include your personal information as well as any active subscriptions you have. On the desktop site, the "Change Password" option will be located on the right side of the page, however on the mobile site, it will be located near the bottom of the page.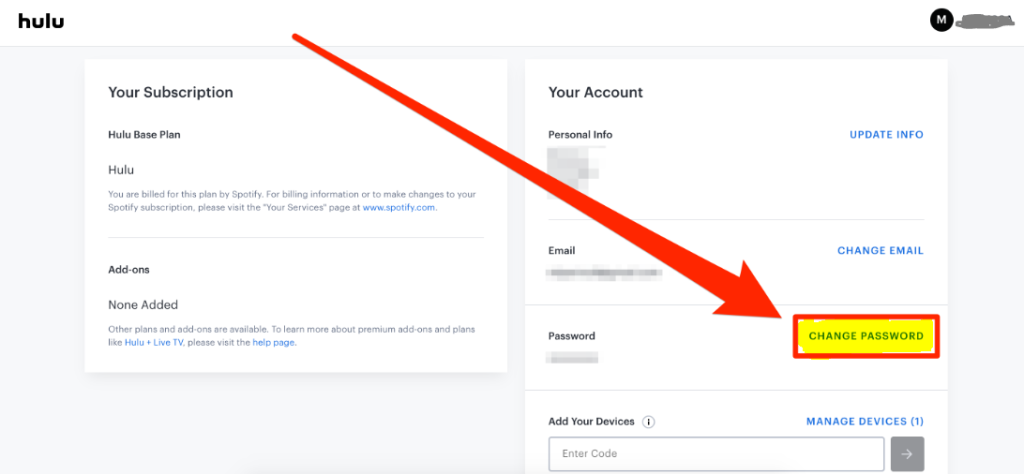 4. Doing so will bring up a pop-up window. In this box, key in your existing password, then type in a new password, and finally, retype the new password. You also have the option to tick the box that says "Log me out of other machines," which would log you out of Hulu across all of the devices that you have it open on. When you are finished, select "Save Changes" using the mouse or touchpad.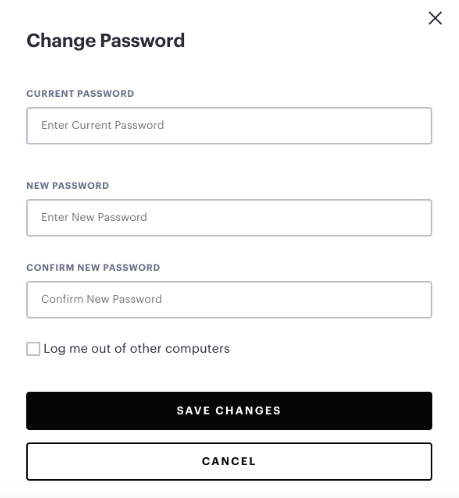 FAQs
Does changing your password on Hulu Log others out of your account?
Will it be necessary to log again into other devices if I change my password? No. Other devices will continue to be logged in until either the other user signs out or you remove the device from your account. Changing your password will not log anyone out of your Hulu account; this is a limitation of the service.
Can I kick someone off my Hulu?
Launch Hulu on your web browser, then while it's open, move the mouse pointer over the profile icon that's located in the top right corner. When prompted, enter your password after clicking the Account tab. Click MANAGE DEVICES. Find the device you wish to get rid of, and then click the REMOVE button.
Does Hulu notify you when someone logs into your account?
How is everyone doing right now? You will now receive an email notification if a new device is enabled on your account as of the fall of the previous year. This feature has been in place since then.
There is no particular method available for sharing your account with other people. Simply offer your login credentials, and they will be able to use the system immediately. General profiles have access to the account settings, but users can only view the last four digits of your payment method. This access comes at the expense of privacy.
Why did I get logged out of Hulu?
Cache building is one of the most prevalent causes that can result in Hulu logging you out of your account shortly after you check in. Cache is used to save parts of the pages that you see on a website or in an app in order to speed up your experience when using a website or the app. Cache can be utilised on a browser or in an app.