How to Turn Off Your Apple Watch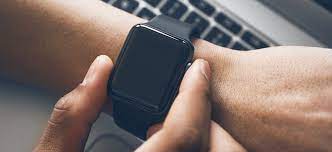 You may turn off your Apple Watch by following the steps outlined in this article. Instructions on how to force the watch to restart are also included in the manual. Unless otherwise stated, this information applies to every model of Apple Watch from any generation.
Read Also: How to Use Walkie Talkie On Apple Watch
How to Turn Off Your Apple Watch
Apple Watches are always in action, with their users depleting every last ounce of battery life in order to measure steps, run applications, receive notifications and alarms, and make phone calls, among other things. Despite this, there are instances when you may want to turn off your favourite wearable device.
When it comes to shutting down your Apple Watch, there are only a few actions needed.
1. Continue to hold down the side button until the Power Off slider displays on the display.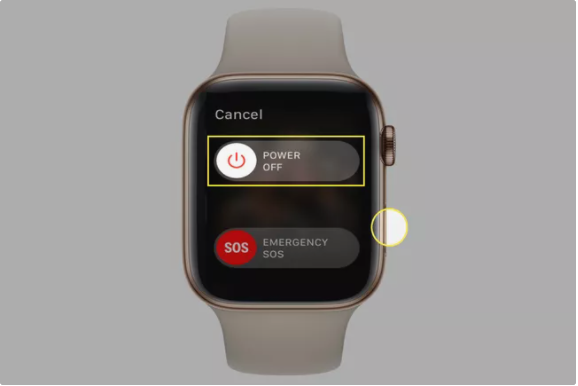 TIP: It is possible that you will be able to access an Emergency SOS or Medical ID function on your Apple Watch depending on the model you have. Make sure you don't tap these unless you're in a life-threatening emergency.
2. To switch off your Apple Watch, drag the slider all the way to the right on the control panel. Keep pressing and holding the side button down until the Apple logo appears on your watch's display screen to restart it.
How to Force Restart an Apple Watch
If your Apple Watch is not functioning properly, you may need to force it to restart before you can shut it down. If your smartphone is not charging when it is placed on the magnetic charger, try this step as a troubleshooting step.
1. Press and hold both the side button and the Digital Crown together for at least 10 seconds to complete the task.
2. When you see the Apple logo, which signals that the device is about to restart, press and hold the buttons for a few seconds until the device restarts. At this point, you should be able to turn off the device on your own.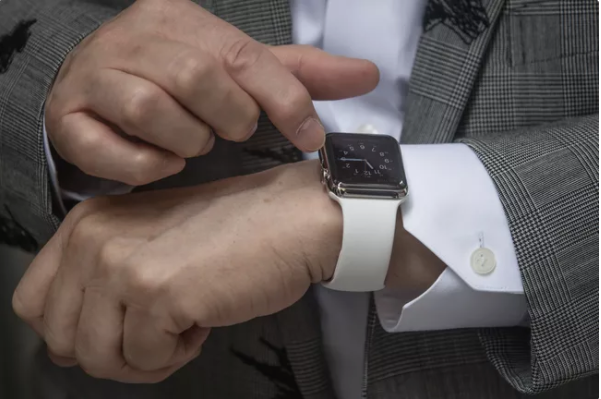 Customize how long the Watch display stays on upon waking
1. Open the iPhone Watch app and navigate to the My Watch menu, where you will find the General option.
2. Select the Wake Screen option.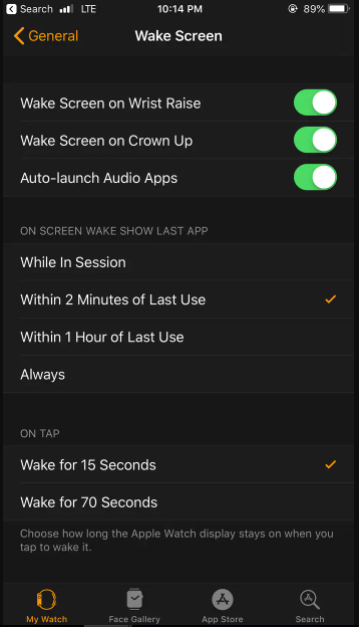 3. On the On Tap area, choose either 15 seconds or 70 seconds for your device to wake up.
Disable Wake Screen on Wrist Raise
In order to preserve battery life or just prefer to wake your Apple Watch by touching the display or pushing the Digital Crown, you may disable the Wake Screen on Wrist Raise function in your iPhone Watch app's settings or by switching to theatre mode on your Apple Watch. Here's how to accomplish both at the same time:
1. To turn off the Wake Screen on Wrist Raise feature in the iPhone Watch app, go to the Wake Screen menu (under General, as seen in the screenshot above).
2. To temporarily disable this function on your Apple Watch, activate theatrical mode by sliding up from the bottom of the screen and choosing the symbol with two masks. Theater mode is shown at the top of the Watch display when it is engaged, as indicated by the masks icon. When you put your Apple Watch in Theater mode, it is silent and prevents the display from coming on when you raise your wrist.
Video