How to Turn On RCS Chats in Google Messages App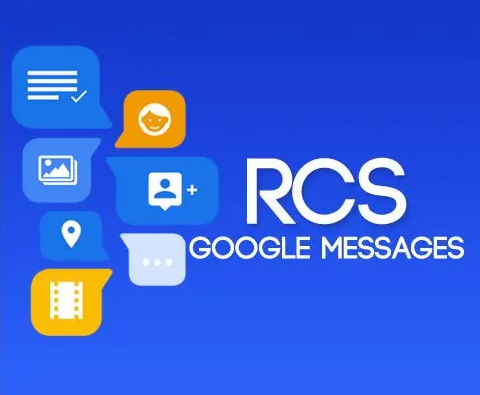 You can now send and receive safe, interactive conversations on your Android phone thanks to RCS chat, which was previously only possible with an iPhone or third-party software. As it incorporates various cutting-edge capabilities like sophisticated media sharing, inline answers, typing indicators, and encryption, RCS chat is swiftly rising to become one of the world's most widely used messaging standards. With 5G and RCS, you may be more expressive while communicating with friends and coworkers by leveraging the unique features of the built-in Messages app on Android. You can use this article to learn how to enable RCS Chats in the Google Messages app. Consequently, let's begin:
Read Also: How to Block Text Messages on Your Android Phones
How to Turn On RCS Chats in Google Messages App
You might need to manually enable chat capabilities if you're opening the Google Messages app for the first time or you've reset your phone.
1. Launch the messaging app.
2. Tap your Google account profile image in the top-right corner to access more options.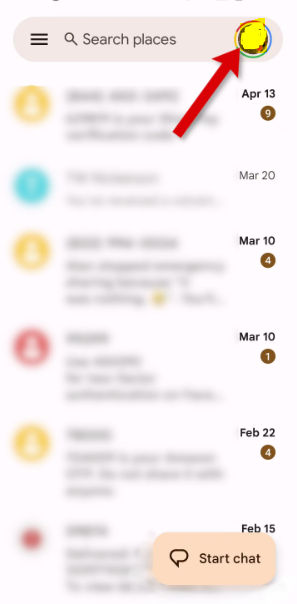 3. To review the current option and make adjustments if necessary, select Messages settings.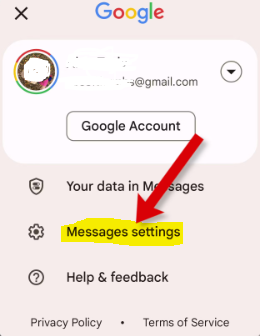 4. RCS conversations is the primary choice.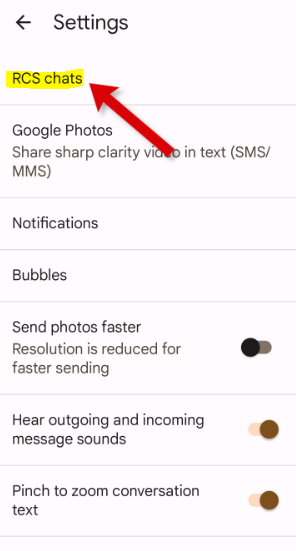 5. Tap the toggle switch to turn on RCS chats if it is currently off (circle on the left side).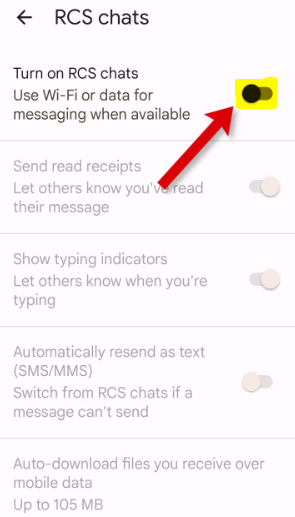 6. Your phone number may need to be verified.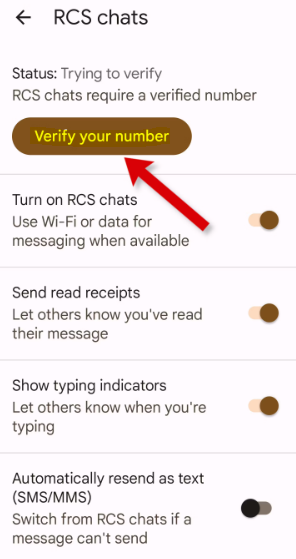 7. Once verification is complete, you will see Status: Connected. RCS is ready to use once you're connected.
FAQs
Why is RCS not working in Google Messages?
Make that both you and the person with whom you are conversing have the most recent versions of the Messages app. Examine your default messaging program: Ensure that the default SMS app on your device is Messages. Verify the Android version you have: RCS talks require Android 5.0 or higher to function.
Does Google Messages have RCS?
Yes, if your country and carrier support RCS. Download the Messages app if your Android device's default messaging software does not support RCS chats.
What SMS app supports RCS?
Messages by Google supports RCS and spam screening. Google's Messages app is the standard messaging software for Pixel and Galaxy phones, while Google is actively promoting rich communication services (RCS), which will eventually replace SMS.
Is RCS better than SMS?
The RCS messaging protocol is a cutting-edge service that improves the messaging experience for Android users by improving the functionality of their messaging app and making it more similar to an OTT app than a standard SMS.
Is RCS messaging free?
Your messages are sent over Wi-Fi and mobile data when you use RCS conversations. It should be free to send and receive messages as long as you're connected to a Wi-Fi network that you aren't charged to use.
Why can't I enable Chat features on Google Messages?
Launch the Google Messages app, then select the menu option in the top right corner. Check the Status under Message Settings > General > Chat Features. Go through the setup and verification process if the status is Disconnected, Trying to verify, or Connecting, and this should resolve the problem.