How to Unhide a Facebook Post on Your Mobile App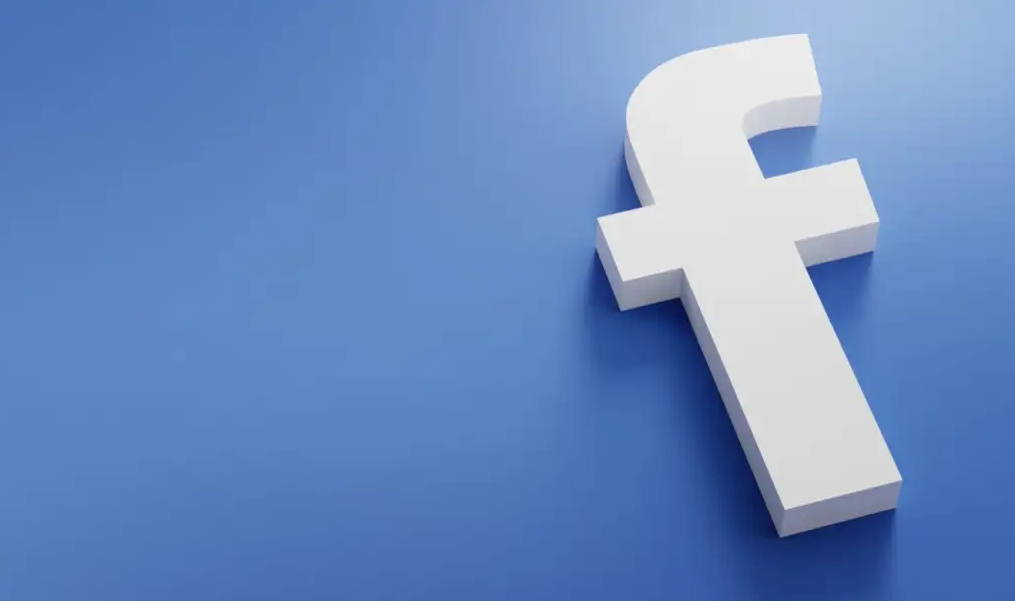 Facebook makes it possible to conceal a post you've written without really erasing it, and the process is both simple and quick. This makes it easy to remove it from your timeline momentarily while maintaining its convenience. But what happens if you change your mind later and decide that you want the post to be visible again on your timeline? Through the Hidden from timeline filter in your Activity Log, which can be found in the menu with three dots on your profile page, you are able to unhide posts on Facebook while using the mobile app. Now, here's how to go about doing that:
Read Also: How to Connect Facebook Messenger to Instagram
How to Unhide a Facebook Post on Your Mobile App
Here is the protocol that must be adhered to:
1. Start the Facebook app on your mobile device, regardless of whether it is an iOS or an Android one.
2. Select the icon that represents your profile from the options presented on the app's interface, which can be found in the upper-left hand corner.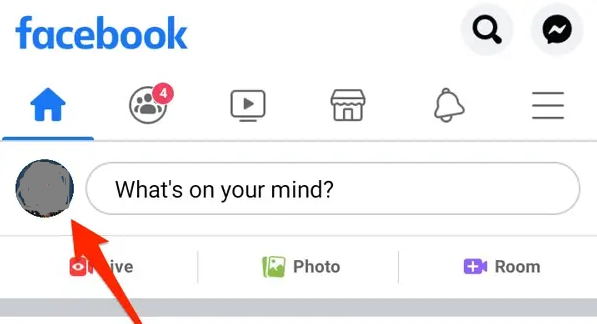 3. To edit your profile, select the icon that looks like it has three dots underneath your profile image and cover photo.

4. Select Activity Log from the list of available options accessible via the pull-down menu. When all of your posts have finished loading, head to the top menu bar and select the Filters option from there.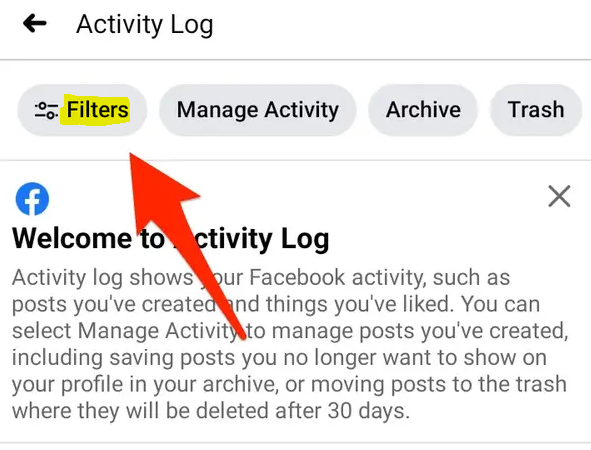 5. Choose a category from the one that shows in the drop-down menu that's located at the bottom.

6. Pick one of the two options available, either Logged Actions or Other Activity. Tap Hidden from timeline.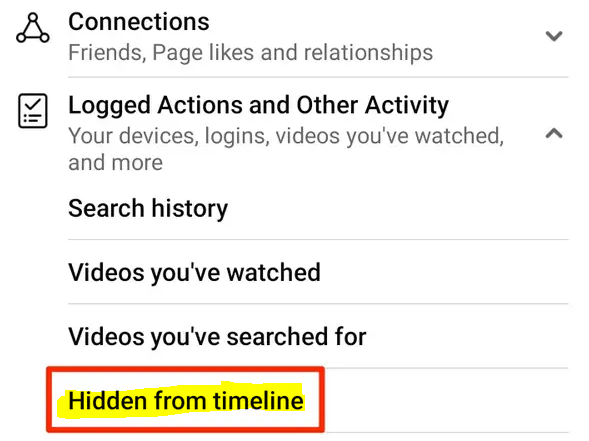 7. Unhiding a post is as simple as tapping the three dots that show next to it, and then selecting the Add to profile option from the menu that appears.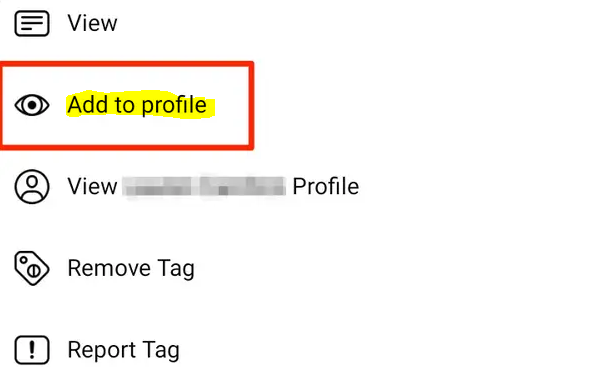 FAQs
Find all of your secret postings.
After you have viewed your Activity Log, you should click the Filters option and then select Categories from the drop-down menu that appears. Find the option labelled Logged Actions and Other Activity near the bottom of the menu and select it. Tap again on Hidden from Timeline, and you'll be sent to a page that lists all of the posts you've omitted from your timeline in reverse chronological order.
Can you unhide a post?
You have the ability to unhide a post on Facebook regardless of whether you are using a desktop browser or the Facebook app on a mobile device.
When you choose to conceal a photo or post in which you have been tagged on your timeline, it will be hidden from view for anybody who views your timeline in the future. On the other hand, the photo or post will still be available to the audience that it was shared with in other locations on Facebook, such as in Feed or Search.
Can you tell if someone is checking your messenger?
If the circle that appears next to your message is filled in blue, this indicates that your message was successfully delivered. In addition to this, whenever one of your friends reads your message, a thumbnail version of that friend's profile picture will appear next to your message.
To respond, tap the upper right corner of the post. Select This is something I would rather not see. Make your choice from among the available alternatives: Hide post: Hides a single post.