How to Unlock Characters in MultiVersus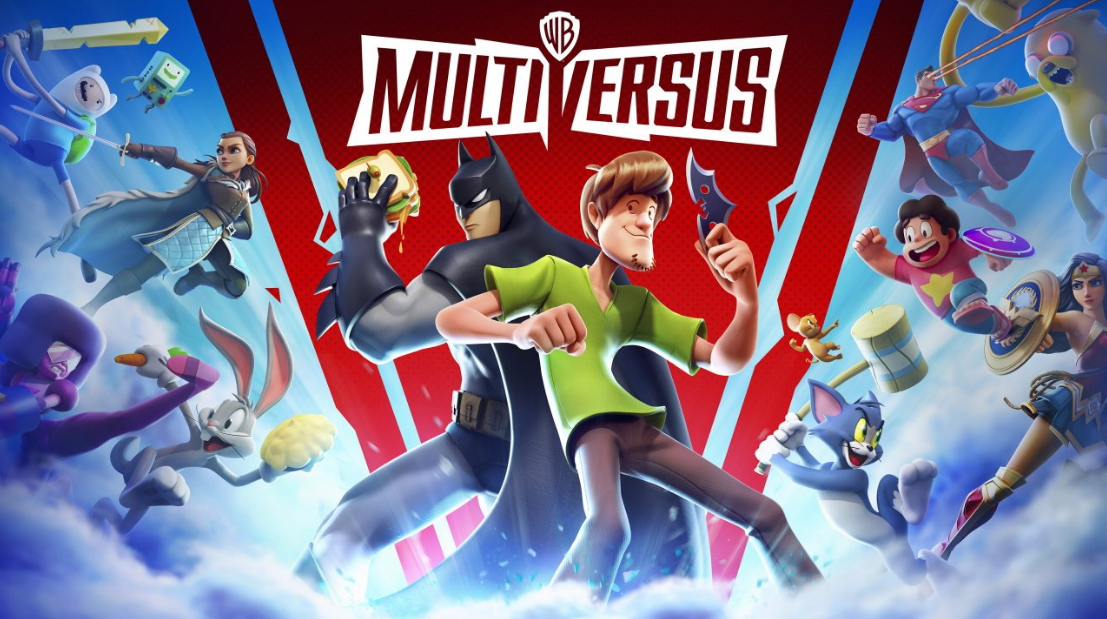 Due to the fact that it is a free-to-play game, MultiVersus does, however, have certain prerequisites that players need to satisfy. You will not initially have access to all of the characters in the cast of characters. The majority of the playable characters, with the exception of a select handful who are available right from the start of the game, will be locked and will require the player to first unlock them before they can be utilized in the game. Do you require additional specific information on how to get cast in the role of the character that you would like to play? This tutorial for the MultiVersus game will walk you through all of the many methods that may be used to unlock characters in the game. So let's get started:
Read Also: How to Get Gleamium in MultiVersus
How to Unlock Characters in MultiVersus
In MultiVersus, there are primarily three ways to gain access to previously locked characters: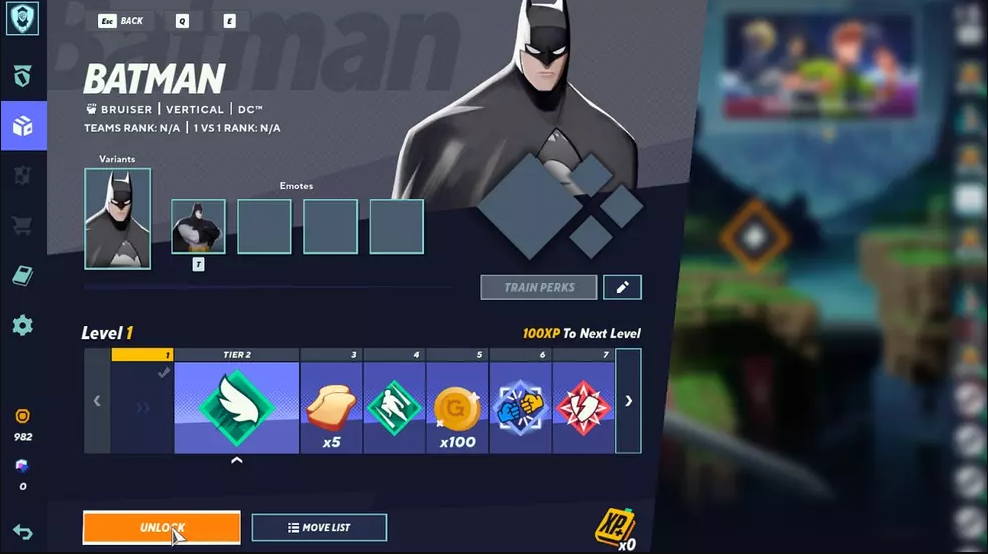 Gold (the free in-game currency) (the free in-game currency)
Gleamium (the premium in-game money) (the premium in-game currency)
Character Tokens obtained through the purchase of Founders Packs
You may easily unlock a character by going to the Collection tab on your home screen, selecting the character you want, and then unlocking them on the unlock page with the currency of your choosing if you already have the needed currency.
By the Gold (free) method
Gold is a form of in-game cash that can be obtained for free simply by playing MultiVersus. When you first launch MultiVersus, there will be a series of starting objectives for you to complete. They are not difficult to do, which is significant because completing these missions will give you approximately 2,000 gold, which is sufficient to unlock at least one of the various characters. At this time, the price of a character might range anywhere from 1,000 to 3,000 gold.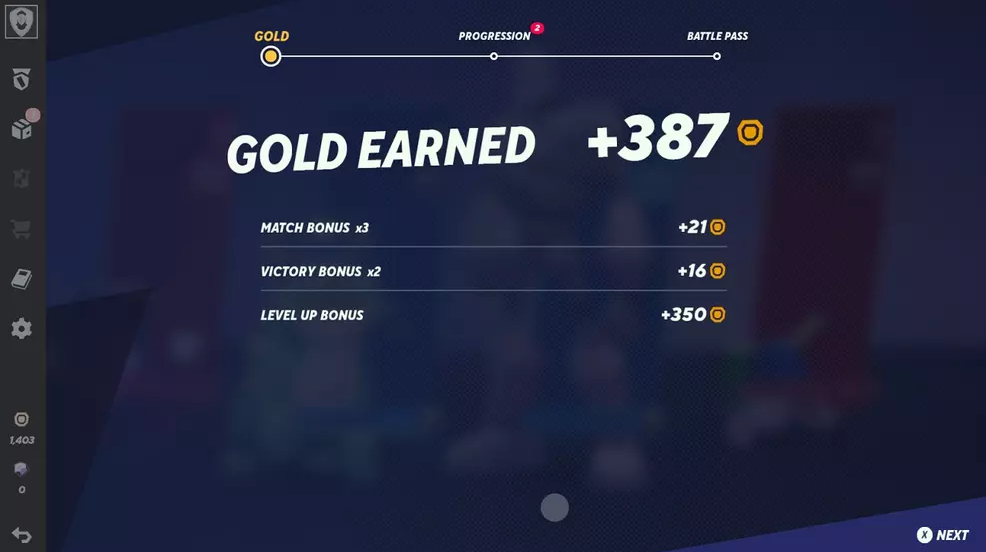 Additionally, you can acquire gold by competing in public matches (not Custom Games unfortunately). You can raise the amount of gold that you take from a match by completing rounds in the match, winning the match, or levelling up. Even when you lose, it is possible to walk away with 40 to 100 gold; but, we discovered that if we levelled up, won, and played all three matches in a best-of-three format, we were able to collect more than 350 gold from a single match.
By the Gleamium (paid) method
There are paid ways to gain the characters faster if you don't want to spend time earning gold in order to unlock them, which you can do if you don't want to. The primary method is via using Gleamium, which is the premium currency used in MultiVersus. Gleamium can be purchased directly within the game in a variety of different quantities. To unlock a character worth 2000 Gold will set you back approximately 700 Gleamium. Keep in mind that in addition to jewellery, you may purchase makeup with Gleamium.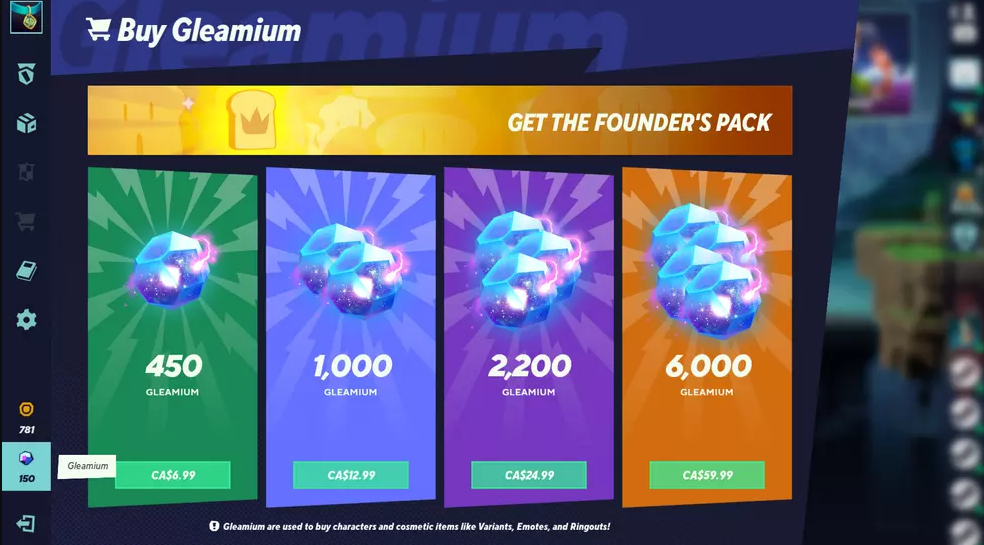 By the Character Tokens (Founders Pack) method
You also have the option to spend real money on a Founders Pack, which will not only provide you with some extra Gleamium but also Character Tokens to use in the game. These enable the unlocking of characters at an instantaneous rate. You can acquire a minimum of 15 Character Tokens, depending on the Founders Pack that you purchase, and the largest Founders Pack delivers 30 Tokens, which covers a fair percentage of the current roster as well as future character releases. Founders Packs can be purchased here. The Founders Packs all come with additional Gleamium for you to spend in any way you see fit.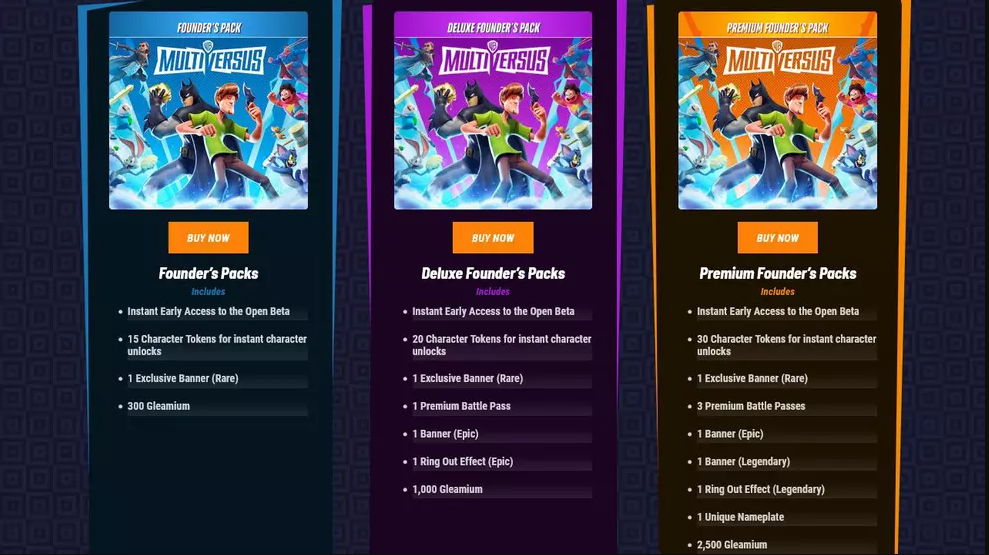 FAQs
Are characters free in MultiVersus?
Every two weeks, or every two months, MultiVersus will change which of its roster characters are free for everyone to use, with the present offering consisting of a maximum of four free characters at any given moment.
How long does it take to unlock a character MultiVersus?
Once that two weeks are up, there is currently no way to determine how much longer it will be until you see them again. This is because all of the free-to-play characters in Multiversus operate on a rotation that occurs every two weeks. Unlocking a character is required in the event that you have a hankering to use a character who is currently not in rotation.
Is Black Adam in MultiVersus?
Black Adam can be seen in theatres, and he can also be found in the platforming game MultiVersus, which was developed by Warner Bros. The instantly familiar anti-hero may be played as a bruiser in MultiVersus, and he packs quite a punch. This character is available to play as.
How do you use MultiVersus codes?
You need to go to the official MultiVersus website, sign in to your WB account, then link that account with the platform you play the game on in order to redeem a MultiVersus code (Steam, PS or Xbox). Now all that is required of you is to key in the code that was given to you in the table up above. That wraps it up!
Does MultiVersus have DLC?
The Warner Bros.-themed fighting game will be getting additional characters with the MultiVersus downloadable content. There have been fighters from Looney Tunes, Scooby-Doo, DC, and Adventure Time featured so far, and there will be a lot more where they came from in the future.