How to Unlock iPad Without the Passcode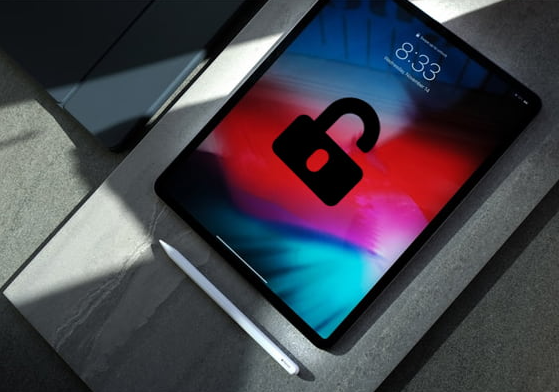 When you find yourself locked out of a gadget you require, there is never a convenient time for it to happen. After installing iPadOS 16.1, a number of customers have reported that they are unable to navigate past the lock screen on their iPads or that they have forgotten the password for their iPads. Other users have complained that they cannot access their iPads at all. If you have locked yourself out of your iPad but have forgotten the passcode, this article will explain how to get in. So let's get started:
Read Also: How to Delete Photos from iCloud on iPhone or iPad
How to Unlock iPad Without the Passcode
The process of unlocking an iPad when the passcode is unknown or when it has been forgotten is the more difficult of the two challenges. In such a scenario, I have some unfavourable news for you: the only solution is to put your iPad in Recovery Mode, delete all of the information stored on it, and then set it up again from scratch. I'm crossing my fingers that you have a recent backup of your data and can load it onto your iPad. Without entering the correct passcode, here is how to perform a factory reset on an iPad:
1. Check that your iPad is not linked to a computer through a cable or wirelessly utilizing the Wi-Fi connection.
2. Put your iPad into sleep mode. How you carry this out is determined by the model that you have:
iPads with Face ID: While holding down the Top button, press and hold either of the volume buttons.
iPads without Face ID: Maintaining pressure on the Top button is required.
3. When the Slide to Power Off slider appears, release your grip on the buttons and move the slider instead.
4. Once more, the following step is dependent on the model that you have:
iPads with Face ID: While holding down the Top button, connect your iPad to your computer using the wire that came with it.
iPads without Face ID:  Connect your iPad to your computer via cable while you hold down the Home button on the iPad.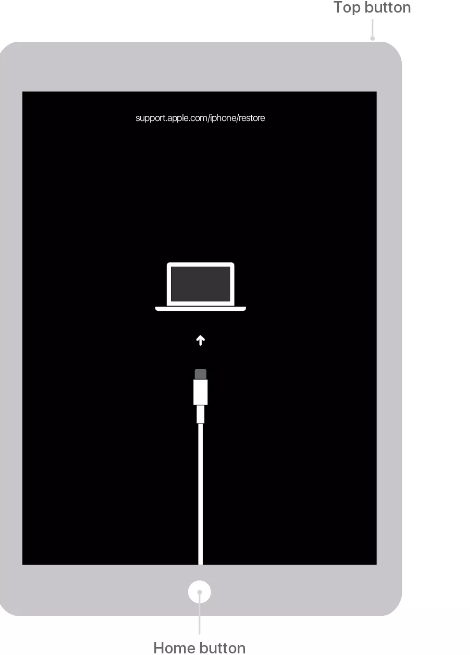 5. If your iPad starts up as it normally does, then you haven't completed steps 2 and 3 correctly and will need to start over. If, on the other hand, you see a screen labelled "Recovery Mode" that depicts a computer with a wire pointing toward it, you are ready to move on. (for an example, see the picture up above)
6. To restore your iPad, you must use your Mac or PC and follow the procedures on the screen.
macOS Catalina (10.15) or higher: Launch a new instance of Finder and navigate to the iPad's folder using the sidebar on the left.
macOS 10.14 or earlier, or Windows: Launch iTunes and select the iPad symbol in the program's upper left corner.
7. Click the Restore button. It deletes everything on your iPad and returns it to its original factory settings. To continue, you must click any pop-ups that appear on the screen.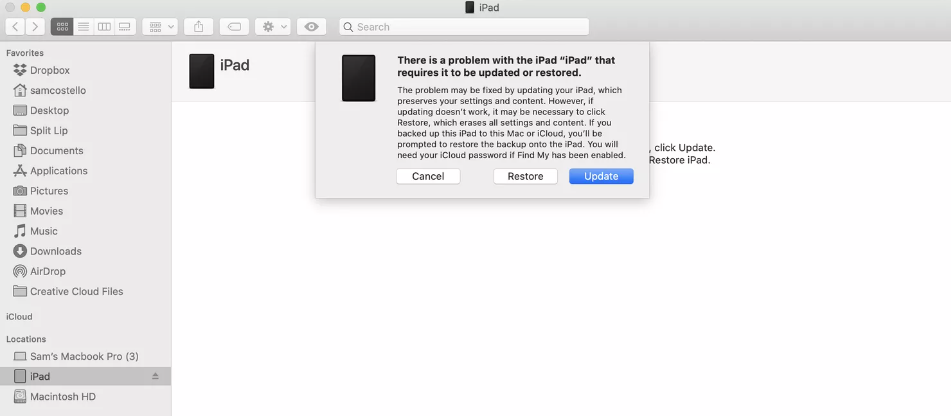 8. Following the erasure of your iPad, you will be guided through the steps required for the default setup.
9. Choose "Restore from Backup" when you reach to the page about setting up your iPad if you have a recent backup of your data that you wish to use and Apple created it.
FAQs
Can iPad be used without passcode?
Using iTunes or Apple's Find My function on a PC, both of which are Apple-approved techniques, can allow an iPad to be unlocked even if the user has forgotten their password. If you don't have access to a computer, you can still unlock it by entering the password for your Apple ID.
How to hard reset an iPad?
Make a rapid press and release of the volume button that is located closest to the top button. Make a rapid press and release of the volume button that is located furthest away from the top button. Maintain pressure on the button on top. At the point where the Apple logo appears, you should let go of the top button.
What is the default passcode for iPad?
There is no passcode set up at all by default for use. However, if you hadn't chosen a passcode for your device, you probably wouldn't be here reading this question! Apple has provided the following information on passcodes that have been forgotten: If you repeatedly input the wrong passcode, your iPad will be deactivated for longer periods of time before you may try again.
How do I factory reset my iPad without anything?
Keep holding down the Power button in addition to the Home button (if your device has a Home button), or keep holding down the Power button in addition to either of the Volume buttons (if your device doesn't have a Home button) until you see the screen for the Recovery Mode. Find the device that is linked to your Mac and choose it. Simply select the "Restore" option, then wait for the operation to finish.
Is there a factory reset button on iPad?
Go to Settings > General > Transfer or Reset iPad > Reset. Pick one of the following: WARNING: If you select the Erase All Content and Settings option, whatever content you have will be deleted along with the settings. See Erase iPad.
How many digits is iPad password?
Select the Turn Passcode On option. Enter a six-digit passcode. Alternately, you can select Passcode Options to toggle between a four-digit numeric code, a custom numeric code, and a custom alphanumeric code. Simply entering your passcode once again will confirm it and turn it on.
What happens after 10 failed passcode attempts?
The correct response is that you will not be able to use the function on either your iPhone or iPad for the next 60 minutes. It indicates that if you enter an incorrect screen time passcode 10 times in a row, the device will prevent you from entering any more codes.