How To Unlock New Legends In Apex Legends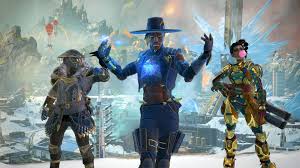 When you first start playing Apex Legends, you'll have a selection of six legends to pick from, but the goal is always to unlock them all as rapidly as possible. Despite the fact that a new legend is introduced every season, many players are at a loss as to how to incorporate them into their squad. Fortunately, it is not as difficult as most people believe it to be, especially if you play on a daily basis and have some experience.
You have two alternatives for unlocking them, but one of them necessitates the use of your wallet in order to be successful. Apex Legends is a straightforward game to play, and earning the free Legend Tokens required to unlock a new character may be accomplished just by participating in it.
Read Also: How To Switch Weapons In Apex Legends
How To Unlock New Legends In Apex Legends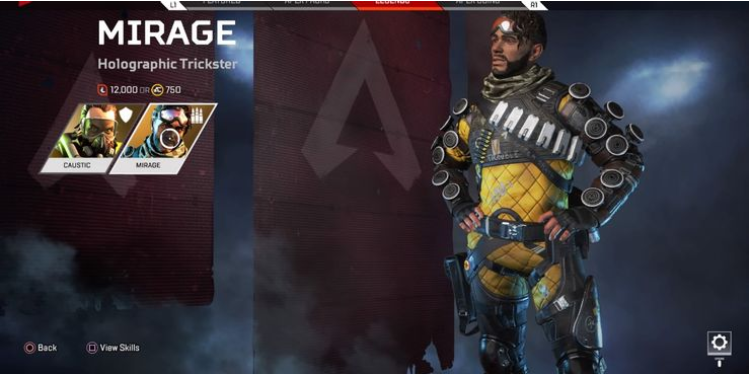 Legends can be unlocked by going to your Legends tab, and the ones you don't have will be greyed out until you do. When you click on these legends, or simply scroll over them, you will be prompted to choose whether or not you want to unlock a legend for further use. To employ the legends in Ranked, all you have to do is choose which ones you want to include in your lineup and then spend the appropriate amount of currency to make them available.
There are two types of currency that can be used to pay the fee and they include:
Legend Tokens (12,000)
Apex Coins (750)
All of the legends are fair game and can be unlocked using either way, but only one of them is completely free to play with and unlock. Scroll over the Crafting Metals and Apex Coins symbols in the top right corner of your screen to see how much of each sort of currency you currently have in your possession.
What Are Legend Tokens?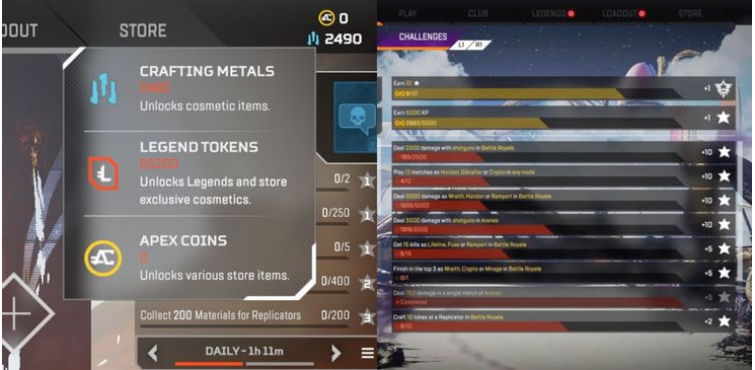 Legend Tokens must be collected through normal gameplay with the best weapon loadout in order to unlock new legends. Legend Tokens can only be obtained through normal gameplay. It is possible to earn Legend Tokens simply by playing the game with the greatest weapon loadout possible. Because each level up now grants you 600 Legend Tokens, you will only be able to earn Legend Tokens once you have achieved Level 4, at which point they will be unlocked.
You need to earn XP in order to level up, and you can do this a few ways:
Killing Opponents
High Placement
Playing with Friends
Finishing the Battle Pass
Completing Challenges
The 12,000 Legend Tokens can be used to purchase a new legend, or they can be used to purchase other in-game items such as items and equipment. If you are displeased with the daily tasks you have been assigned, you can request a new set from the server, or you can purchase recolored legendary skins from the store if you like.
What Are Apex Coins?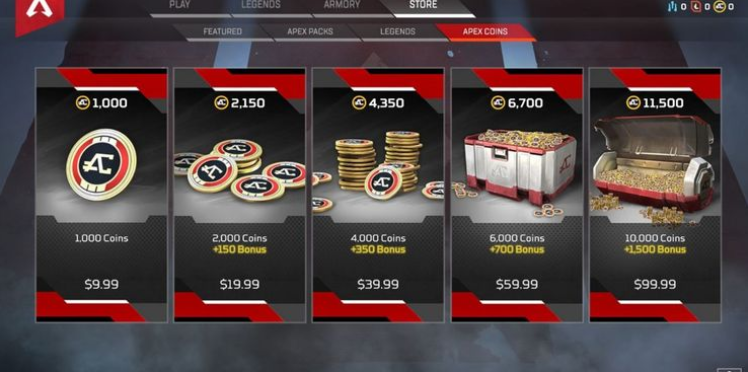 Apex Coins are the most easily obtained by just purchasing the packs in the store, which is true even for the Nintendo Switch version of the game. However, if you have made the decision to purchase the Battle Pass, you will be able to earn them through that process as well.
The Apex Coin Packs are priced as follows:
1,000 Apex Coins – $9.99
2,150 Apex Coins – $19.99
4,350 Apex Coins – $39.99
6,700 Apex Coins – $59.99
11,500 Apex Coins – $99.99
The nice thing about Apex Coins is that you can use them to purchase a variety of other products. You can spend 750 to unlock a new legend, but you can also spend them on a variety of other items. You can utilize them to expand your inventory by adding legendary skins, charms, event skins, weapon skins, and apex packs to your collection.
If, on the other hand, you are opposed to paying money on a game, you should stick to earning Legend Tokens by working your way through the game until you have unlocked them all.
Video