How to Unlock New Titles in Overwatch 2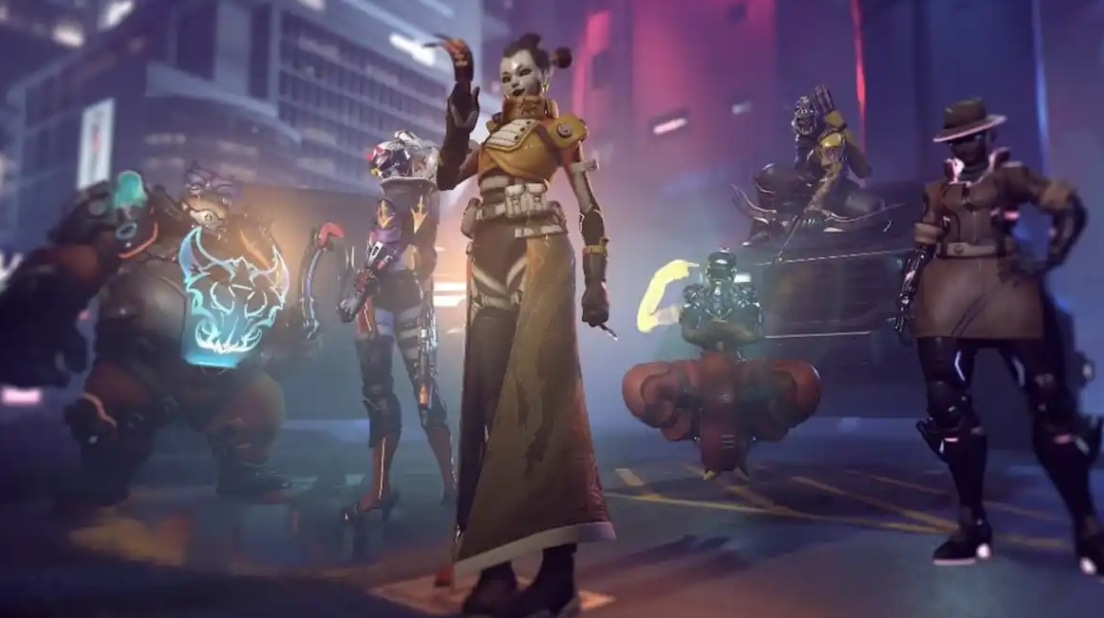 When compared to the previous game, Overwatch 2, numerous improvements have been introduced. Overwatch 2 has finally added some new content to a game that severely lacked any prior to its release. This new content includes new game modes, heroes, and maps. Blizzard has altered the ways in which players can obtain cosmetics and introduced some new ones to the mix, in addition to the many gameplay modifications that have been implemented.
The new cosmetic goods provide players more opportunities to modify their player profile, title, and the appearance of their heroes, which is a fundamental component of the Overwatch gameplay. If a player wants more goodies for their favourite hero, though, they will need to spend in-game credits to purchase these items because they do not come cheap. The player titles in Overwatch 2 can, fortunately, be unlocked at no cost to the player. So let's get started:
Read Also: How to Get League Tokens in Overwatch
How to Unlock New Titles in Overwatch 2
New titles can be unlocked in a variety of methods by players, some of which have a time constraint attached to them. Players can gain access to additional titles by:
After completing the Main Battle Pass, you will progress through the Battle Pass Levels.
Several Different Challenges for Players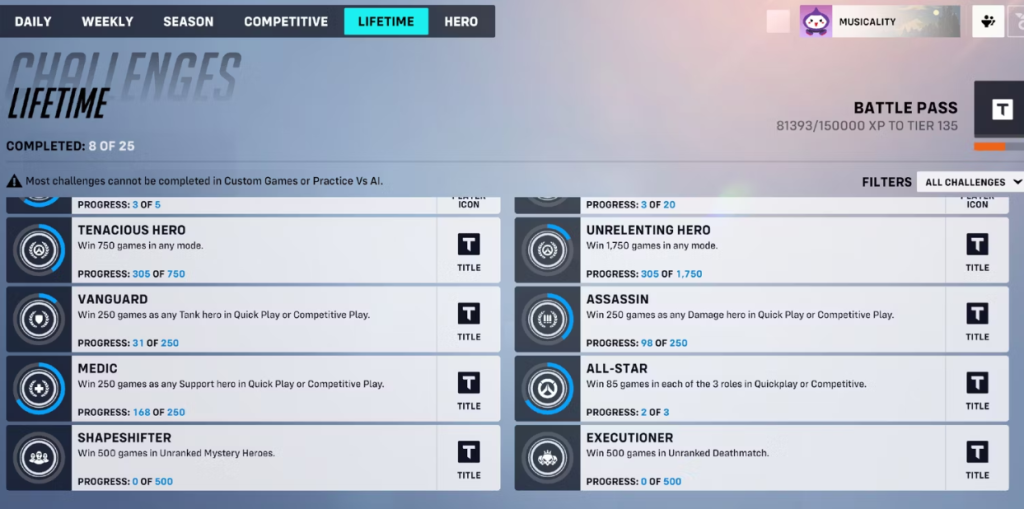 Battle Pass Titles are exclusive to the Battle Pass and are only available for a short time because of this restriction. As soon as that season's Battle Pass is no longer available for purchase, there won't be any other option to acquire those titles. The titles for Season 1 are all centred on the Mythic Cyber Demon Genji skin, and it seems probable that this will also be the case for subsequent battle passes. These titles cannot be obtained until the player has reached level 80 in the Battle Pass and can then be obtained at levels 85, 95, 105, 120, 135, 155, 175, and 200 respectively.
On the other hand, Player Challenges give players the opportunity to earn titles based on the numerous challenges they successfully complete. These can include things like reaching a particular rank by the end of a season or winning a certain number of games while playing as a support, damage dealer, or tank hero. The challenge menu is where players may view the full list of available challenges as well as the rewards associated with completing them.
New Outfits and Accessories for Overwatch 2
Blizzard has been forced to monetize the game's cosmetics as a result of Overwatch 2's free-to-play model. This results in the elimination of all loot boxes in Overwatch 2, as well as the transformation of all credits from Overwatch 1 into legacy credits, which are a far less valuable type of currency. However, this is somewhat compensated for by the addition of additional cosmetic types that players can employ to customise not only their heroes but also their player profiles. These are the new categories of cosmetics:
Charms are adornments that can be attached to a hero's equipment.
Souvenirs are small objects that heroes can draw out of their pockets in order to perform an emote.
Name Cards are works of art that have an effect on a player's profile and will also be displayed at the beginning of ranked matches. Name Cards can be purchased in the Shop.
Players are able to place titles, which are essentially subheadings, under their names.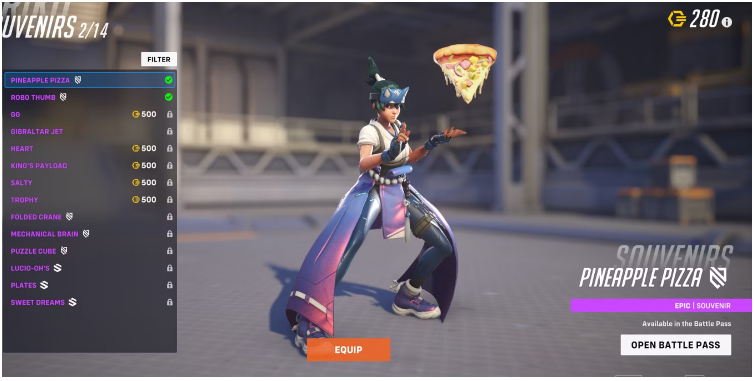 FAQs
What are Titles?
Players have the option of including titles—which are essentially miniature subheadings—below their gamer names or IGNs. These titles are shown both at the beginning of ranked matches and in the Play of the Games section of the website. Titles don't really accomplish anything; they're just there as a nice flex to other players and to add a bit more customizability to the player's profile. Titles can be earned by completing certain tasks within the game. Because it's possible that some of these titles will be challenging to acquire, players will likely be on the lookout for them as a form of cosmetic item, particularly if it's an uncommon one.
Can you buy old skins in Overwatch 2?
Yes, you can get Overwatch 1 Skins in Overwatch 2. You can, of course, bring your Overwatch Skins with you into Overwatch 2, but even if you don't already have any of the older Skins from the first Overwatch, you can still unlock them for the very first time in the sequel.
What is the rarest ow skin?
The infamous "Raynhardt" Blizzard 30th Anniversary Reinhardt is without a doubt the most challenging of all to track down. This skin was modelled after StarCraft's Jim Raynor and was intended to commemorate Blizzard's 30th anniversary.