How to Use Apple Watch Theater Mode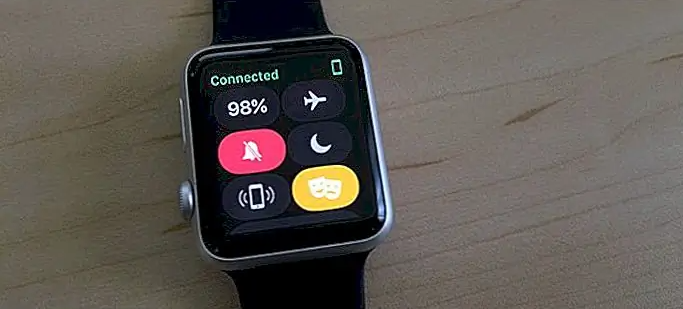 The Theater Mode on your watch is intended for situations where it's wise to keep your watch both dark and silent, such as at formal occasions or movie theaters. The screen is dimmed, Silent Mode is activated, and the watch is prevented from waking up when you lift it to your wrist when Theater Mode is activated. What Silent Mode purports to do, it actually does. All alerts, alarms, and push notifications are muted after the watch is put to sleep. However, haptic feedback is still in use, thus vibrations will still be used to alert you. You can utilize Apple Watch Theater Mode after reading this guide. Consequently, let's begin:
Read Also: How to Charge an Apple Watch
How to Use Apple Watch Theater Mode
1. To display Control Center on the Apple Watch, slide up from the bottom of the screen.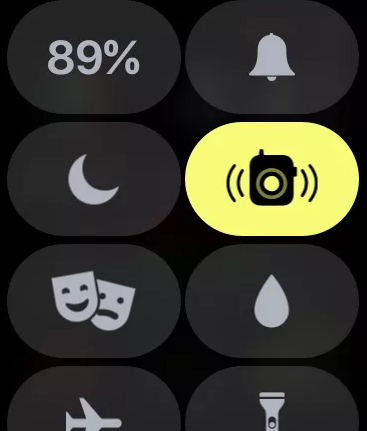 2. The stage Mode symbol, which resembles a pair of stage masks, should be selected.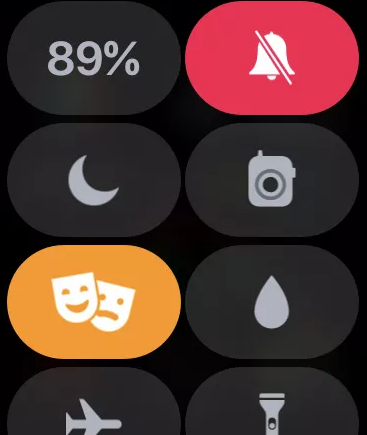 3. You'll see a screen that describes Theater Mode if you've never used it before. Tap Theater Mode from the top.
4. The Apple Watch's theater mode now silences all sounds and shuts off the display.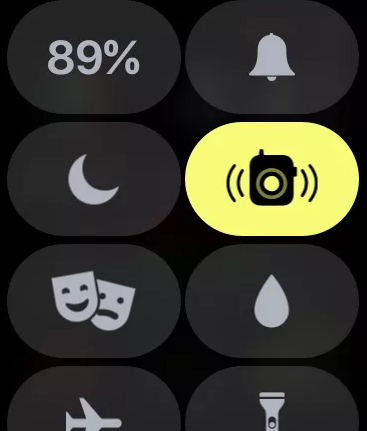 5. Push the screen, touch the Digital Crown, or the Side Button to wake it up, then swipe up and push the Theater Mode icon once again to turn it off.
How to Use Apple Watch Do Not Disturb Mode
The third and final method to mute your Apple Watch is Do Not Disturb. With the exception of heart rate notifications and alarms, which continue to sound normally when Do Not Disturb is activated, all incoming alerts and notifications are suppressed from sounding or lighting up the screen.
However, the Apple Watch will automatically go into Do Not Disturb mode when your iPhone is set to Do Not Disturb. To enable Do Not Disturb directly from the Apple Watch, slide up and tap the Do Not Disturb symbol in the Control Center.
FAQs
Does Apple Watch vibrate on Theatre mode?
This is extended by Theater Mode, which also disables the raise to wake gesture. When in Theater Mode, does the Apple Watch continue to vibrate? Yes. When Theater Mode is on, your Apple Watch will still vibrate.
What do 2 masks on Apple Watch mean?
To keep your Apple Watch screen dark and the sound off while you sleep, turn on "Theater Mode" before going to bed. On the Apple Watch screen, swipe up. In the lower left corner, there will be a button with two theater masks on it. 'Theater Mode' can be activated by tapping this button.
What does 2 orange faces mean on Apple Watch?
Theatre Mode is on if there are two tiny masks at the top of your screen. This implies that even when the Always On feature of your Apple Watch Series 5 is activated, the screen will remain dark.
Can I get WhatsApp on Apple Watch?
There is no official Apple Watch app for WhatsApp. Therefore, your options are restricted to the bare minimum: using your Apple Watch to receive message notifications and selecting from a set of quick, easy responses.
Does Theatre mode save battery?
Activate the Power Reserve or Theater modes. Apple also provides two power-saving settings that you can employ to extend the battery life of your Apple Watch. The goal of Theater Mode is to reduce interruptions while enjoying a movie or concert. However, it also aids in battery preservation at other times.