How to Use Your AirPods Spatial Audio Feature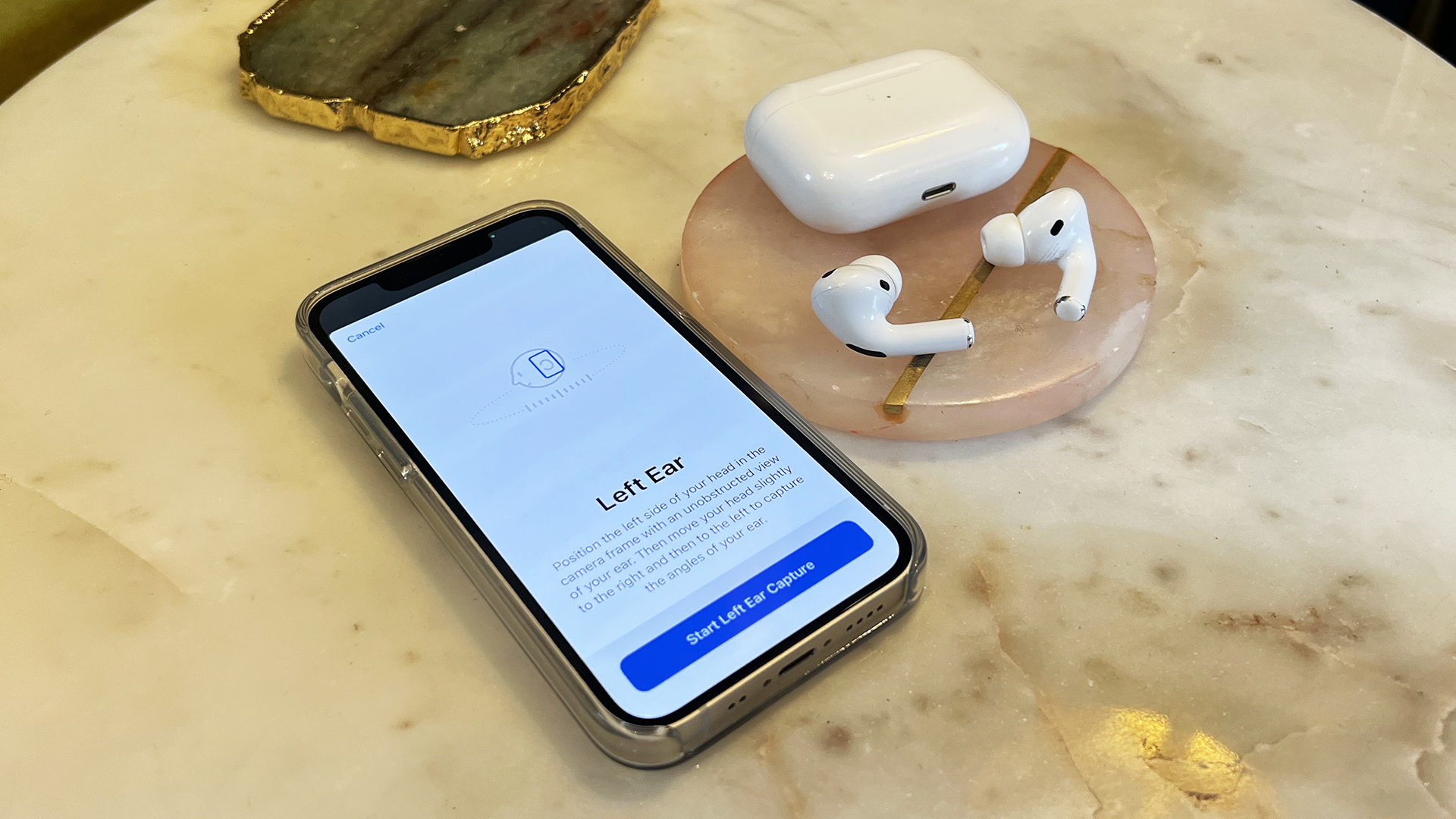 The addition of keyboard haptics was one of the new features in iOS 16 that we were most looking forward to, and it did not let us down. These are minute vibrations that provide some much-appreciated feedback when you're typing, and while they've been a fixture on Android for years, they're still very much of a novelty on iOS. These vibrations provide some feedback when you're typing, and while they're very much appreciated, they're also very small.
Read Also: How to Use AirPods With a Zoom Meeting
How to Use Your AirPods Spatial Audio Feature
Listen to a spatial audio demo with AirPods
Apple developed the AirPods' spatial audio to operate in a manner that is more or less automated, with almost little configuration on the user's part. You can get a sense of how it sounds by listening to a demo that Apple has included into Settings, and then you can switch it on for content that is supported after you have gotten a sense of how it sounds. Follow these steps with your compatible AirPods to listen to a demonstration of spatial audio:
1. Launch the Settings app on your iPhone or iPad, then select Bluetooth from the list of options.
2. Navigate to your AirPods Pro and select the I symbol located on the right side of the screen.
3. Tap Spatial Audio.
4. If you want to hear the difference between stereo and spatial audio, you can toggle between the two at any time using this audio format.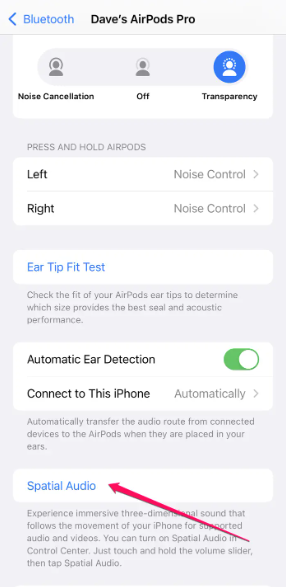 Listen to spatial audio with an iPhone or iPad
You can easily switch between spatial audio and regular two-channel audio with only a few taps on the screen. This is something you can accomplish on your iPhone or iPad, as well as on a 4K Apple TV or a MacBook Pro, the specifics of which are outlined further down in this section.
Using the feature on an iPhone or iPad can be accomplished in the following manner.
1. While wearing your AirPods and listening to music or watching video that is encoded in spatial audio, open the Control Center on your iPhone or iPad by dragging it down from the top right of the screen. This action should be performed while the AirPods are connected to your ears.
2. Press and keep your finger on the volume slider until the page for the volume slider takes up the entire screen.
3. Look toward the bottom of the screen for an icon labelled either Spatial Audio or Spatialize Stereo. If it's turned on, the toggle switch will appear blue and signify the On position. Tap the button to turn it on or off with the simple press of your finger.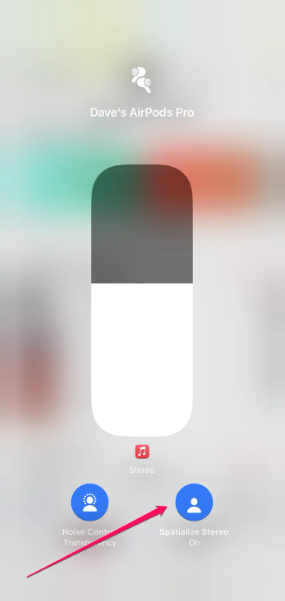 Listen to spatial audio with an Apple TV 4k
1. Put in your AirPods and listen to music or watch a video with spatial audio encoding. While doing either of these things, press and hold the Home button on your remote until the Control Panel appears.
2. Go ahead and choose the AirPods.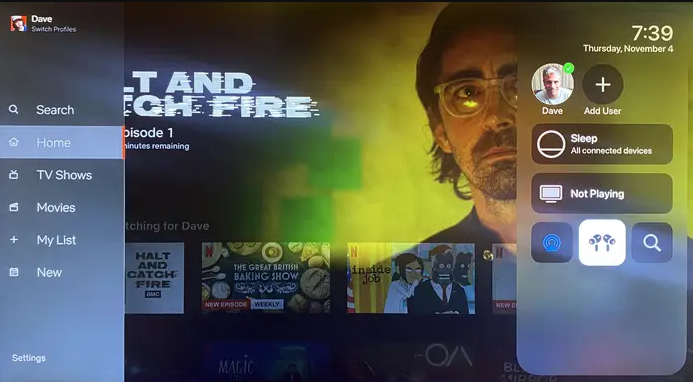 3. To activate or deactivate the feature, select either Spatial Audio or Spatialize Stereo from the menu.
FAQs
What does spatial mode do on AirPods?
The AirPods Pro and AirPods Max are the only Apple headphones that come with the auditory function known as "spatial audio," which gives the headphones a surround sound effect. Because it makes use of dynamic head tracking, it gives the movie or video that you're watching an auditorium-like audio experience, giving the impression that the sound is emanating from all around you rather than just one location.
What's the point of Spatial Audio?
You will be able to hear three-dimensional audio from compatible videos that will follow the movement of your iPhone or iPad with the help of Apple's new Spatial Audio feature. It does an excellent job of recreating a cinematic experience, giving the impression that noises are coming from all directions around you, including in front of you, behind you, to the side, and even above your head.
Does Spatial Audio waste battery?
Does the use of Spatial Audio cause the battery to drain? Because using Spatial Audio takes additional effort from both your iPhone or iPad and your AirPods Pro or AirPods Max, the battery life of your device may suffer as a result.