How to Watch and Stream Twitch on Your Roku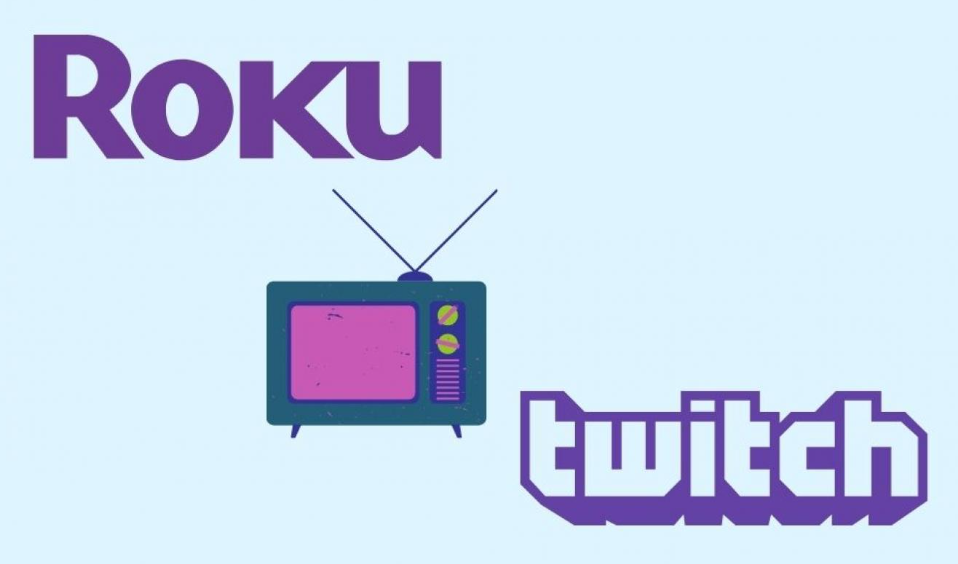 Roku players are commonplace in homes because they offer a convenient package in which to watch movies, programs, and other media. Twitch, a video network that streams content, was one of the channels that users were able to add to their smartphone. This was because Twitch offers enough entertainment for a whole lifetime. In the past, it was feasible to do so; however, Twitch has since removed its official app from Roku. This guide will walk you through the steps necessary to watch and stream content from Twitch on your Roku. So let's get started:
Read Also: How to Hide Channels on Your Roku TV
How to Watch and Stream Twitch on Your Roku
With the Official Channel
In the Roku Channel Store, you won't be able to find the official Twitch channel; however, if you've ever viewed anything on the platform previously, you'll be able to add it to your collection of content. The official Twitch channel can be added to your Roku by following the instructions that are outlined in the following paragraphs:
1. Go to the Roku website in a web browser and then click the "Add channel with a code" button. This will allow you to add a channel by using a code.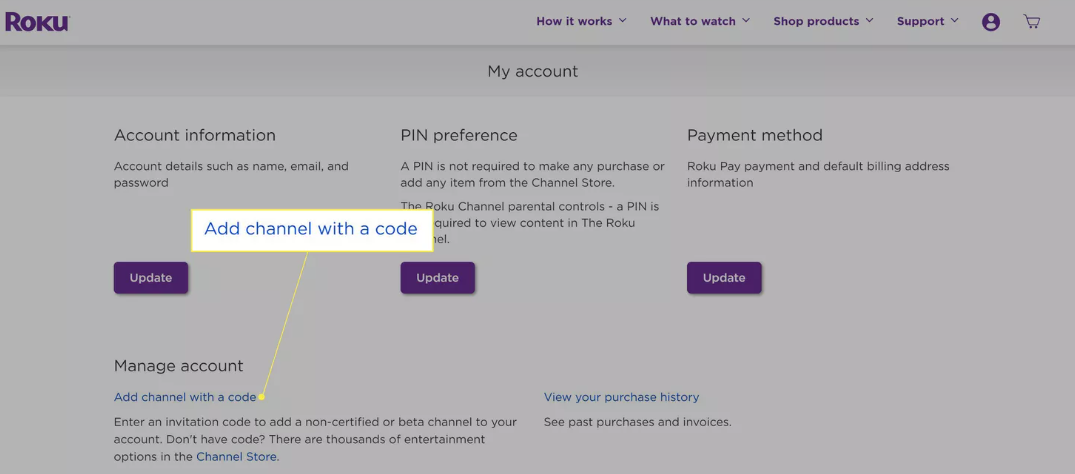 2. After inputting twitchtv, select the "Add Channel" button to continue.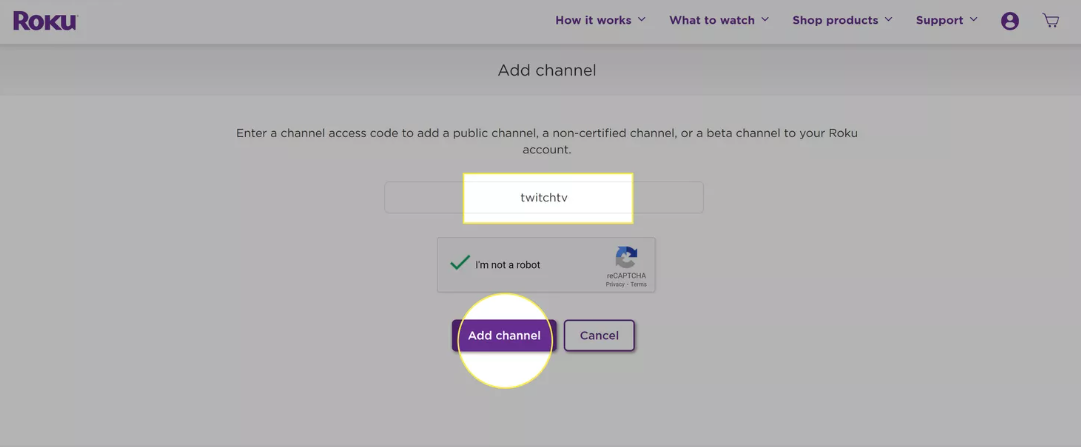 3. You have the option of pressing the OK button in order to proceed even if Roku has cautioned you about  something.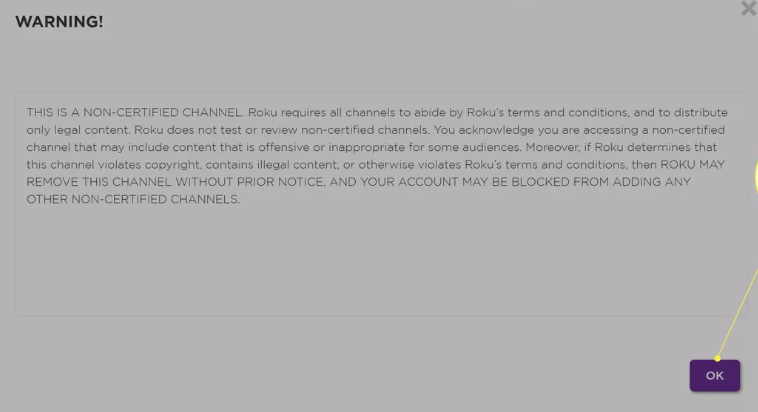 IMPORTANT NOTE: Unofficial Roku channels with a solid reputation, like Twitch and TWOKU, are generally safe to install, but you should still exercise caution. Adding a channel that Roku finds in violation of their terms and conditions may result in future suspension of your ability to add uncertified channels. In such a scenario, your Roku would still function, but you would be limited to the channels available through the Roku Channel Store.
4. Click Yes, add channel.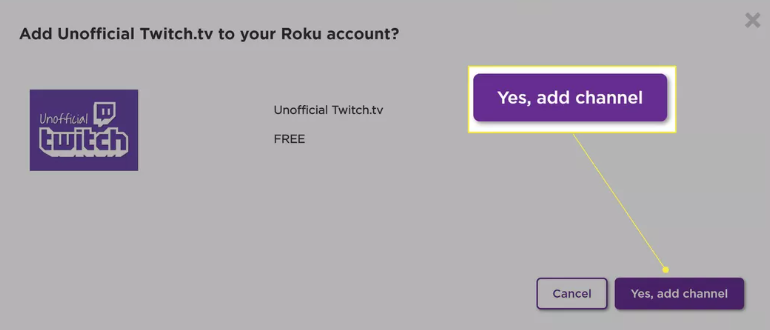 FAQs
Does Roku have a web browser?
Roku does not come equipped with its own web browser, but you can get some of the browsing features that are found on other platforms by installing apps or channels that were developed by third parties. Unfortunately, Roku does not have its own web browser built-in.
Can you cast Twitch to TV?
Using a Chromecast dongle, an HDMI cable, or the screen mirroring function on your television, you are able to stream Twitch from your personal computer to your television set.
Can you screen mirror on Roku?
Yes; all you need to do is check the settings menu of your Roku and make sure that screen mirroring is turned on. The next step is to activate screen mirroring on your Android device by going into its settings and selecting the appropriate option.
Why can I not Chromecast Twitch?
You can try to reinstall the Twitch app, as well as restart your casting device and Chromecast, to see if it helps. It is also possible that restarting the Chromecast device would solve the problem. If the problem persists and this started happening after you upgraded the Twitch app, the best course of action would be to get in touch with the developer of the app to ask for extra assistance.
What apps stream to Roku?
Streaming services such as Netflix, Prime Video, Hulu, Apple TV, HBO Max, SHOWTIME, Pluto TV, and The Roku Channel offer some of the best paid and unpaid television shows and movies. thousands of additional channels, including those devoted to sports, news, international affairs, and children's programs, in addition to the traditional broadcast channels such as ABC, CBS, and NBC.