How to Get and Use iMessage on an Android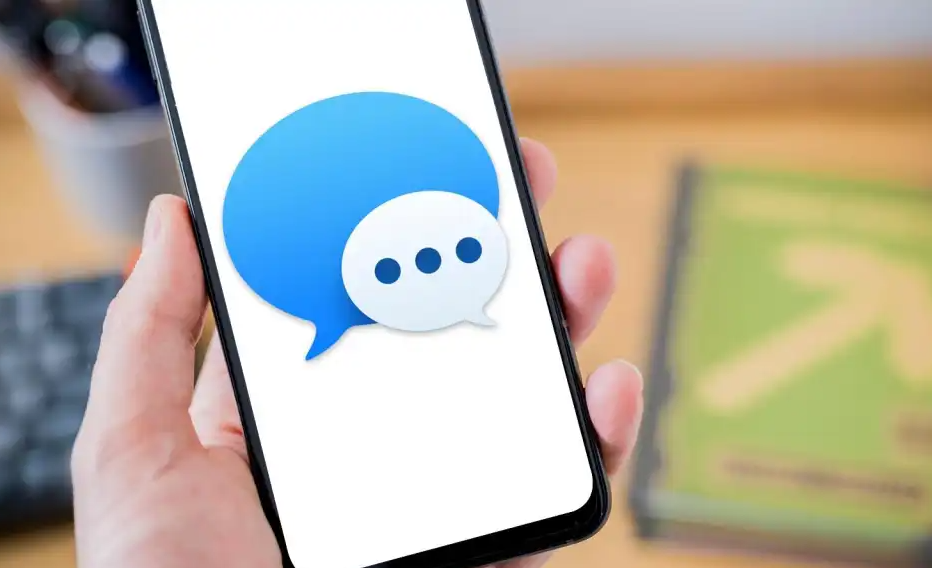 Some people may find it humorous, but the concept of "blue bubble" envy is really genuine. Because of their inability to utilize iMessage, a significant number of Android phone owners have reported that they have gotten rid of their devices as a result. It's not that there's something inherently wrong with SMS; rather, they like the blue bubbles that appear in iMessage. However, what these people might not be aware of is the fact that iMessage texts can be sent and received using an Android device. This guide will walk you through the steps of using iMessage on an Android device. So let's get started:
Read Also: How to Edit Texts Messages in iMessage
How to Get and Use iMessage on an Android
You'll need both an Android phone and a Mac computer in order to accomplish this.
First, Setting up the Mac
You will, to begin, be required to have an Apple ID account. It is necessary to have an Apple ID that is associated with your phone number in order to send and receive iMessages.
1. Go to the Apple website and create an Apple ID there, then link your Apple ID to your phone number. If you already have an Apple ID but it isn't connected to your number, go to the website for Apple ID, login, then select Account Security and add your number. If you don't have an Apple ID, head to the website and create one.
2. Launch the System Preferences application on your Mac and click the Sign In button located in the upper-right-hand corner of the window.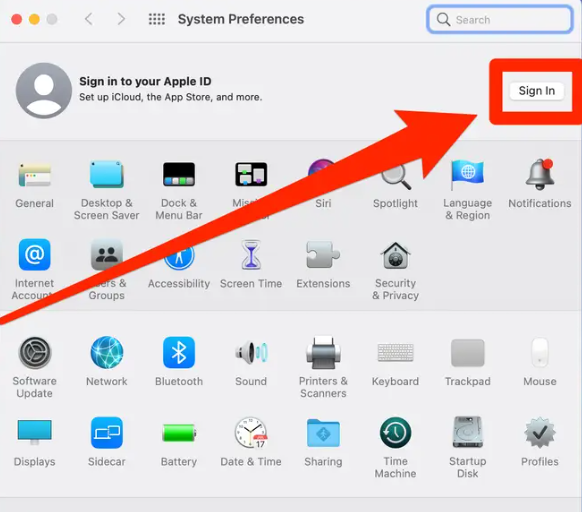 3. After you have successfully logged in, navigate to the Apple ID menu and select Name, Phone, and Email from the sidebar on the left.
4. Click the plus sign that is located under the Reachable at heading.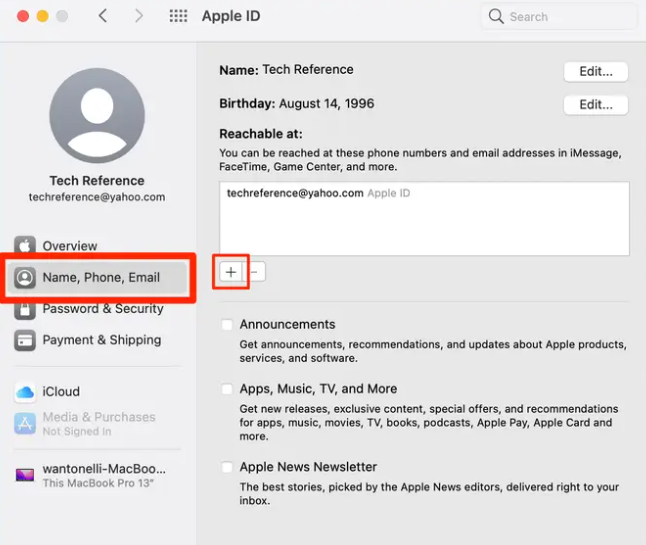 5. After selecting the option for the Phone number and entering your number, you will be prompted to input a code that has been supplied to you.
6. After that, launch the Messages app on your device and sign in with your Apple ID there as well.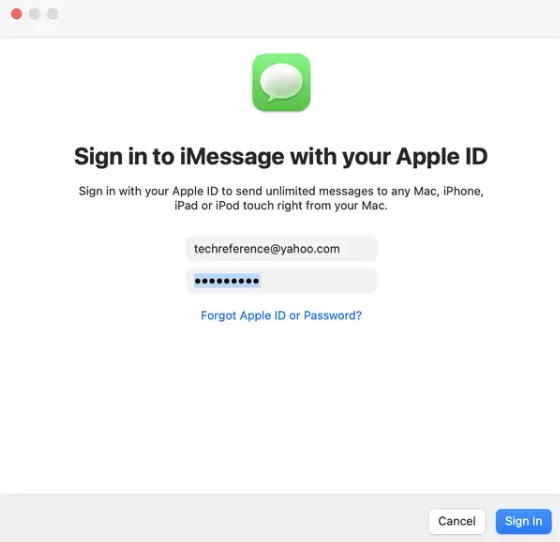 On the Mac, your Apple ID should now be activated and ready to use. Putting together AirMessage is the next step.
Getting started with AirMessage
After that, you will need to configure AirMessage, which is the application that enables you to send iMessages.
1. Navigate to the website for AirMessage on your Mac and download AirMessage Server for macOS. After downloading the file, unzip it and place the application in the Applications folder on your Mac.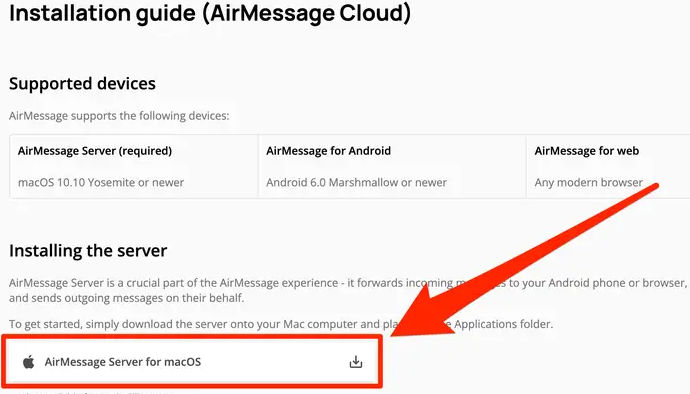 2. Launch AirMessage on your Mac and either create a new account or connect an existing one. In addition to that, the software will require disk access from you.

3. You will also need to prevent your Mac from entering sleep mode, as you will not be able to route messages when it is in sleep mode or while the lid is closed. To modify these settings, launch System Preferences, then select Energy Saver or Battery from the menu that appears.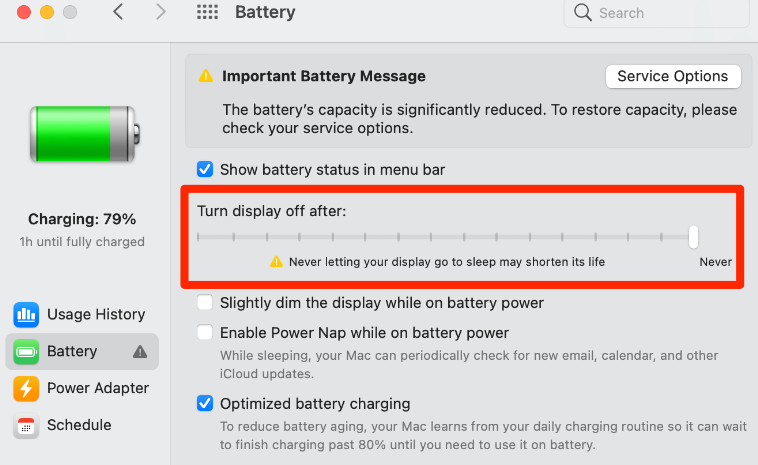 4. After that, launch AirMessage once it has been installed on your Android device.
5. Once you have logged into your account through the Android app, it will instantly link all of your devices.
6. In the bottom-right corner of the app, you'll find a blue chat bubble. Tap that bubble, and then put in the phone number of the person to whom you wish to send an iMessage. On your Mac, a pop-up will appear suggesting that AirMessage wants to utilize the Messages program; you must grant permission for it to do so.
Now, as long as both your Android device and your Mac are turned on and connected to the internet, you will be able to send and receive iMessages directly from your Android.
FAQs
What text app works with iMessage on Android?
Sunbird is a free app for Android devices that allows you to change your default text messaging program to one that is compatible with iMessage. This has proven to be the most important factor. iPhone users view their messages in blue, exactly as they would if they were speaking through iMessage, and it supports features such as photos with full quality and huge group conversations when it is functioning properly.
Will Apple release iMessage for Android?
In 2023, an app known as Sunbird may finally make it possible for Android users to use iMessage in a straightforward manner. Sunbird claims that it is the first and only software that offers iMessage in its entirety for Android and that it is launching in a limited beta for the time being. Only an Apple ID is needed; a relay server, an Apple device, or desktop applications are not necessary to use it.
What is Google's version of iMessage?
Messages is the official universal messaging platform for the Android ecosystem that is developed and maintained by Google. It functions very similarly to the way iMessage does on Apple devices.
Is it free to use iMessage?
You require a data subscription in order to send iMessages, but you also have the option of sending them over WiFi. If you use WiFi, there is no fee; however, if you use the data from your cellphone, it will be deducted from the data plan that you have purchased. Transferring media over iMessage, such as photos or videos, can quickly use up a significant amount of bandwidth. You may use iMessage through the messaging app that is preinstalled on your iPhone.
Why is iMessage not enabled?
Because these customers have not enabled the iMessage capability to work over cellular data, they may discover that when they leave their Wi-Fi network, iMessage automatically shuts off. This is because these users have not enabled the feature. If you run into this problem on a regular basis, you should check the settings for your network and make sure that your iOS system is running the most recent version.