How to Watch Twitch on Your Roku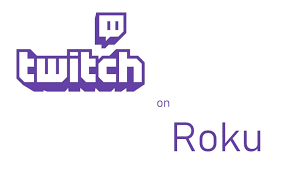 The disappointment of not being able to get the content you desire after purchasing a streaming device is one of the worst feelings possible. Unfortunately, there is no assurance that you will be able to keep the channel that you desire when using Roku. For instance, Roku has recently made it such that Twitch cannot be accessed as simply as it formerly could.
It will come as a relief to users of both Roku and Twitch to find that there are ways in which the two services can be brought back together. On this page, we will provide you all of the information that you need to know in order to watch Twitch on your Roku device.
Read Also: How to Log Out of Disney Plus on Roku
Is Twitch on Roku?
You won't be able to locate Twitch if you look through the channel list for Roku. It was at one time an official channel, however that role has since been eliminated, and the channel no longer gets updated. Having said that, Roku customers who have already loaded the channel can continue to use the app even though it is no longer an official channel.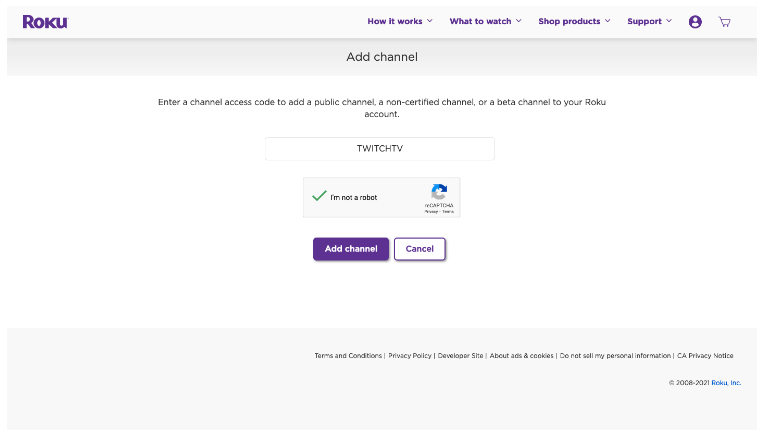 However, you are still able to download the official Twitch app that was previously available. In order to accomplish this, you will initially be required to install the unauthorized Twitch channel on your Roku by going to the Add Channel tab and using the channel access code TWITCHTV.
Soon after you confirm that you want to add this non-certified channel, Roku will add it to the list of channels that you already have access to (or you can expedite the process by restarting your Roku). You will be requested to download the official Twitch channel as soon as you launch the unofficial channel after it has been launched. In light of this, it is possible that the official channel will not function properly on the Roku device you use due to the absence of updates. Try out some of the more recent unofficial channels on Twitch to find a solution to this problem.
How to Watch Twitch on Roku Using Screen Mirroring
You can watch Twitch on your other devices if you don't want to deal with unofficial channels, which have the potential to be taken down at any time. Remember that mirroring your screen on your Roku device is not the same thing as casting your screen to another device. You should check whether screen mirroring is enabled on your device by visiting Roku's product comparison page and looking for the Roku OS category. Additionally, the majority of modern Roku devices have support for screen mirroring.
You may be presented with extra clarification prompts during these stages depending on the settings of your Roku device; however, you can get around these prompts by having Roku allow opening access to all mirroring devices. Alternatively, you can change your Roku settings. Simply navigate to the Roku's system settings and look for the screen mirroring options to accomplish this task.
How to Screen Mirror Twitch on Roku With Android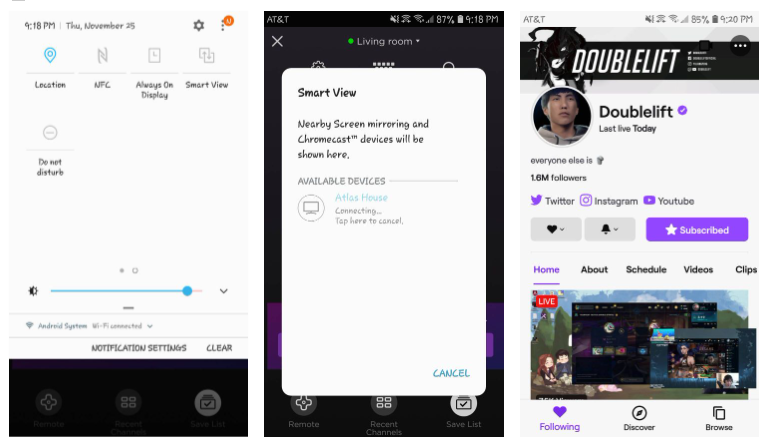 You will be able to enable Smart View if you possess an Android device that is at least somewhat recent. This enables you to connect to your Roku device so that you can mirror the display on that device.
You can start a stream on Twitch if you have the software installed on your device. You can acquire a view that fills the entire screen by tapping on the stream video, then tapping the icon that looks like a rotated screen, and then tapping the icon that looks like a full screen. If you would like to see how this relates to casting, please go here.
How to Screen Mirror Twitch on Roku With macOS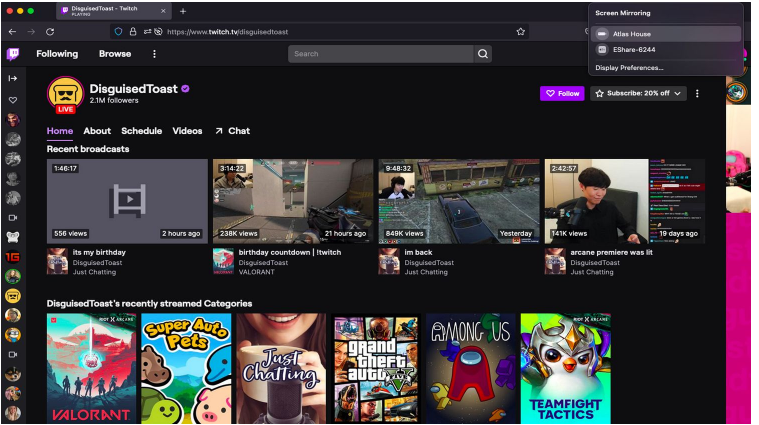 You may access the Control Center by clicking on the symbol that is located in the upper right corner of the menu bar on your Mac. Choose Screen Mirroring from the menu that appears.
You will be able to stream your screen directly if you are using macOS 10.14.5 or a later version and your Roku device supports AirPlay. After you have paired your Mac with your Roku device, you may proceed to use Twitch as you normally would while allowing your Roku device to mirror the stream.
How to Screen Mirror Twitch on Roku With Windows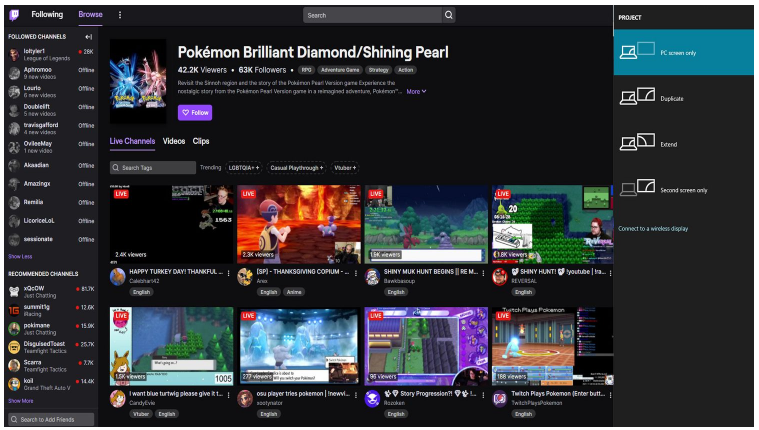 To open the Action Center in Windows 10, press the Windows key plus the letter A, then select Project from the menu that appears. Select Duplicate from the drop-down menu, and after that choose Connect to a wireless display. You will see an icon for your Roku device, and then you will be able to connect.
You will be able to have Roku mirror Twitch for as long as you see fit once you have navigated to Twitch through your web browser and found the appropriate page.
Video