In addition to crashing, other PCIe 5.0 SSDs are also throttled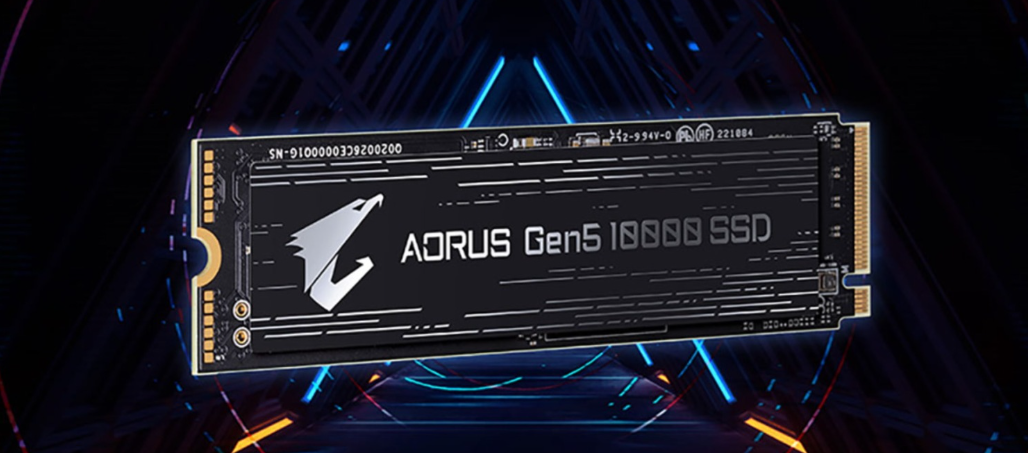 The Phison PS5026-E26 controller-based PCIe 5.0 drives, some of the best SSDs, have been crashing instead of thermally throttling when used without cooling. A heatsink is specially built and marketed to be used with all of the impacted drives; thus, if the drives are utilized correctly (in line with manufacturer specifications), the conditions that expose the thermal shutdown won't present themselves. When utilized without heatsinks installed, other Phison E26-based SSDs designed for heatsinks exhibit the same behavior as the Corsair MP700, the only SSD to exhibit this behavior initially.
That was to be expected because the PCIe 5.0 SSDs use the same Phison E26 controller. Leged 970, FireCuda 540, and Aorus Gen5 10000 still run firmware version 22. Seagate has not responded to Computerbase regarding the release date of the new firmware, although Gigabyte has stated that it would happen "soon." The problem only arises when a PCIe 5.0 SSD is used without cooling. To safeguard the SSD controller, NAND, and data, the drive shuts down when it becomes too hot. If the provided cooler or the motherboard's M.2 heatsink effectively cools the PCIe 5.0 drive, this shouldn't be a problem.
Phison has nevertheless updated its firmware (to version 22.1) to make sure that PCIe 5.0 SSDs slow rather than simply crash, which may result in data loss.  Link-state thermal throttling, which was introduced in Firmware 22.1, essentially slows down the PCIe interface — for instance, from PCIe 5.0 to PCIe 4.0 or even PCIe 3.0 — to reduce the temperature of the physical layer (PHY) without slowing the processor frequency. This will undoubtedly affect the PCIe 5.0 SSD's performance, but it should also prevent a shutdown to preserve the SSD controller's integrity.

The new firmware 22.1's thermal threshold is 85 degrees Celsius, according to Computerbase. The Crucial T700 didn't initially have the problem. When the drive reached hard drive rates but didn't thermally shut down, the PCIe 5.0 would throttle. The Crucial T700 revealed similar failures in additional tests conducted by Computerbase, indicating that the drive would possibly require the firmware 22.1 update.
Phison E26-powered SSDs should continue to deliver a respectable performance at high temperatures with the latest firmware 22.1 installed. The Corsair MP700 produced sequential read and write rates of more than 10 GB/s and 2 GB/s, respectively, without a cooler. Remember that using a cooler with your PCIe 5.0 SSD is always recommended in case temperatures get out of control.